Start of the scientific forum "RSA-JINR: 10 Years Together"
Conferences, 28 November 2016
Today, on 28 November, at the CSIR International Convention Centre in Pretoria the RSA-JINR 10th Collaboration Celebration & Ten-year Review Forum, dedicated to the 60th anniversary of JINR and the 10th anniversary of cooperation between JINR and the Republic of South Africa, started, where the JINR delegation arrived headed by JINR Director, RAS Academician V. Matveev in order to discuss the results of cooperation, optimisation ideas and plans for the future.
Director-General of the Department of Science and Technology (DST) Dr. Phil Mjwara (who made special mention of the annual summer practice at JINR which grants RSA students a wide variety of research opportunities), Deputy CEO of the National Research Fund (NRF) Dr. Gansen Pillay and Minister-Counselor of the Embassy of the Russian Federation in South Africa Andrey Litvinov made welcome speeches during the opening. The latter noted the ever-increasing collaboration of JINR scientists with universities of South Africa and voiced hope for upgrading the RSA status to that of a JINR Member State.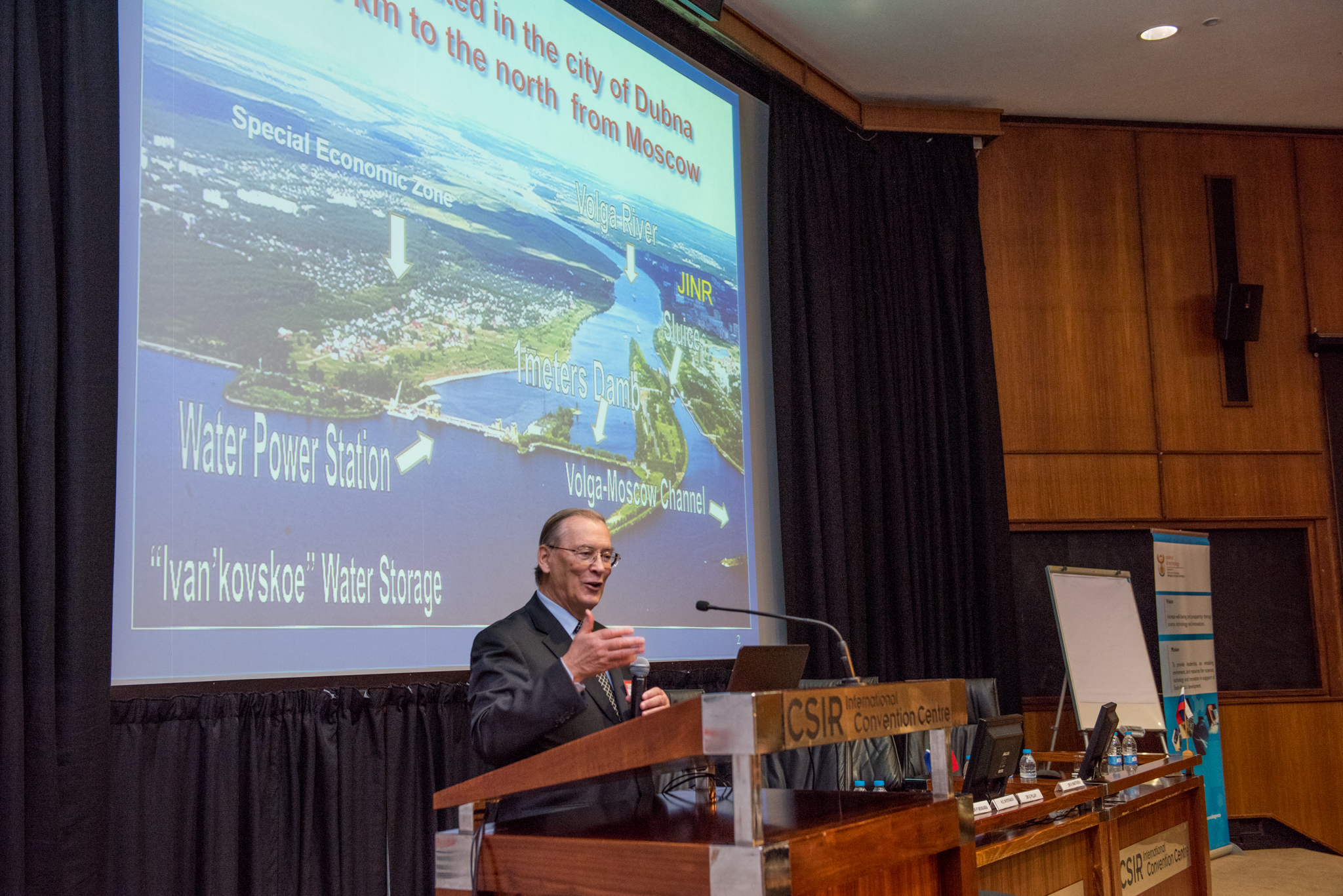 Moreover, representatives of the diplomatic corps of the countries participating in the work of the Institute: Extraordinary and Plenipotentiary Ambassador of the Republic of Serbia and a representative of the Italian Embassy, Latchesar Kostov (Chairman of the Committee of Plenipotentiaries of JINR Member States), Faical Azaiez (Director of the RSA National cyclotron laboratory iThemba LABS), representatives of iThemba LABS research subdivisions William Duckitt and Dr. Rudolph Nchodu, Dr. Motodi Maserumule (Divisional Executive for Research and Development at NECSA), prof. of the University of the Witwatersrand Bruce Mellado (WITS), representatives of the Laboratories Directorate: Director of the JINR Frank Laboratory of Neutron Physics V. Shvetsov, Director of the JINR Laboratory of Information Technologies V. Korenkov, head of JINR International Cooperation Department D. Kamanin, Director of the JINR University Centre S. Pakuliak and leaders of the joint projects arrived to participate in the forum, which will last for three days.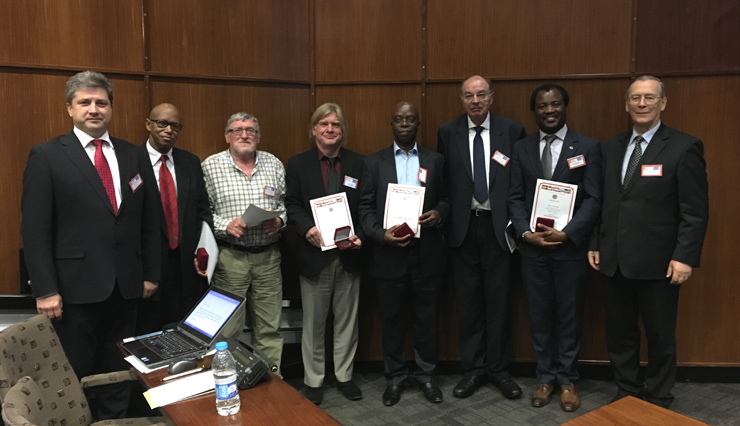 After the opening speech of JINR Director V. Matveev about JINR today and in the nearest future the award ceremony to recognize significant contribution to RSA-JINR cooperation was held. V. Matveev awarded commemorative diplomas and medals to Chief Director of Emerging Research Areas and Infrastructure Daniel Adams (DST), prof. Arnaud Faanhof, Head of Department of iThemba LABS, Dr. Simon Mullins, prof. Leslie Lekala (University of South Africa, UNISA), prof. Jean Cleymans (University of Cape Town), prof. of the University of the Western Cape (UWC) and applied research coordinator within RSA-JINR collaboration Leslie Petrik and Member of the JINR Programme Advisory Committee for Nuclear Physics, WITS Deputy Vice-Chancellor, prof. Zeblon Vilakazi.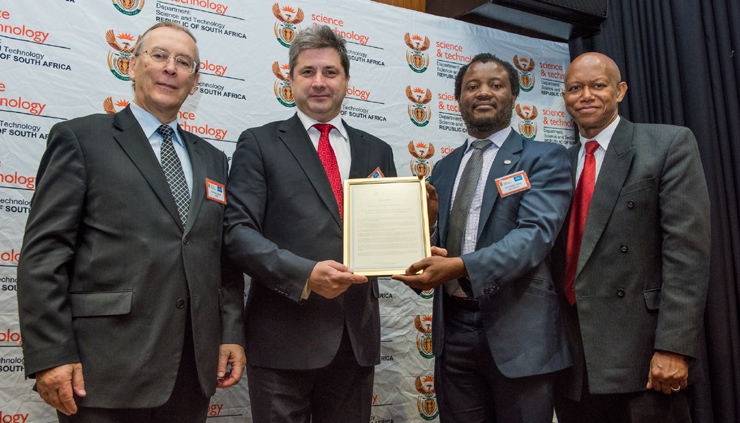 Today the opening of the poster exhibition took place. This year it includes 3 sections: the Joint JINR section, the multimedia one and posters containing detailed information on the projects carried out within the framework of RSA-JINR cooperation.
The scientific forum "RSA-JINR: 10 Years Together" will continue its work on 29 and 30 November.