Serbia and JINR checked direction of Roadmap
News, 12 February 2021
On 11 February, JINR Vice-Director Richard Lednický had a video conference meeting with State Secretary of the Ministry of Education, Science and Technological Development of the Republic of Serbia Marijana Dukić Mijatović. Moderators of the event were coordinators of Serbia-JINR cooperation a Member of the Governing Council of the Vinča Institute of Nuclear Sciences Ljupčo Hadžievski and Head of the JINR International Cooperation Department Dmitry Kamanin.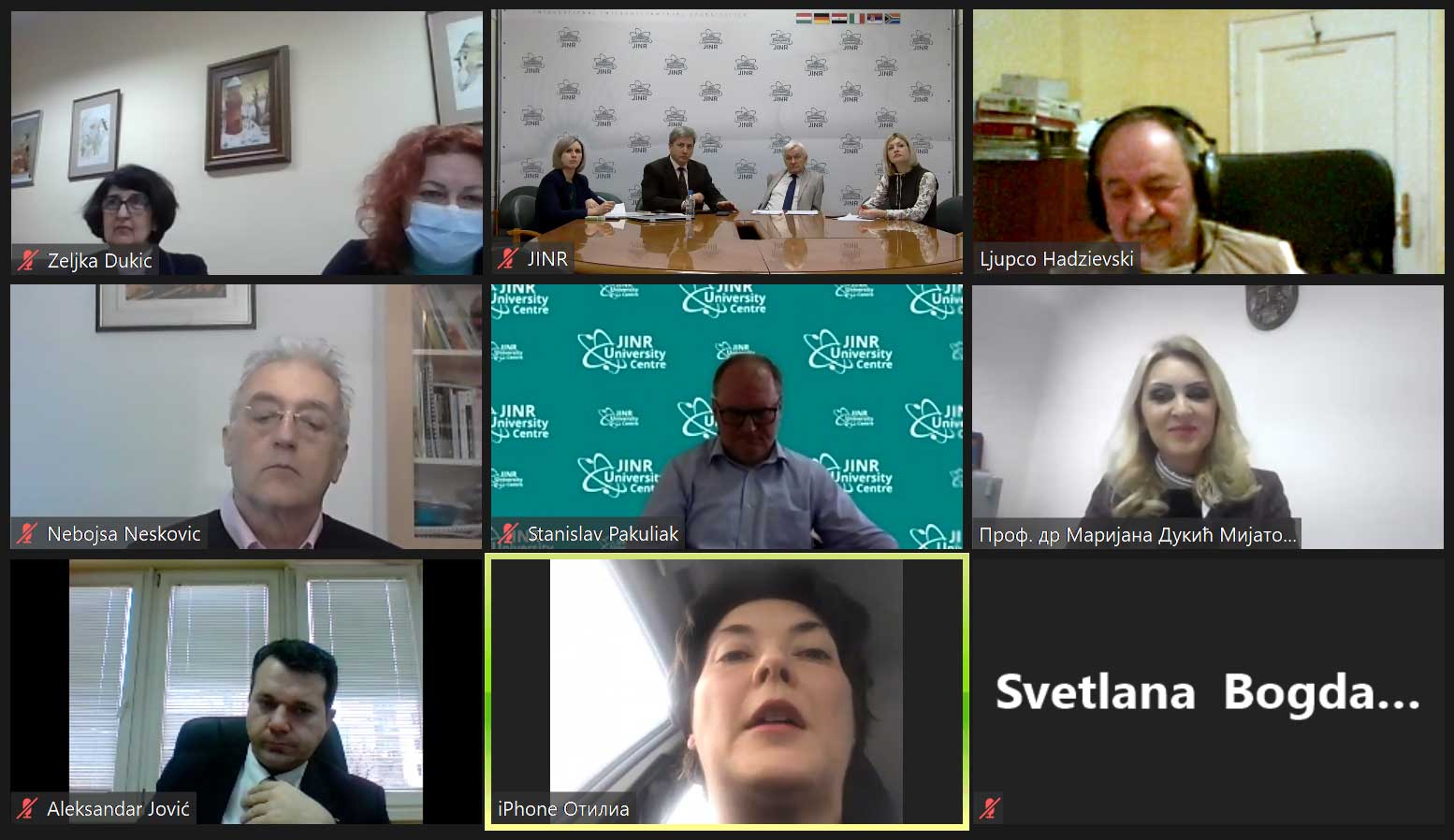 The focus of the meeting was to inform Serbian partners about the current state of and prospects for the development of cooperation against the background of staff changes in the Ministry of Education, Science, and Technological Development of the Republic of Serbia and the recent appointment of Ljupčo Hadžievski as the coordinator of the cooperation from the Serbian side. The Serbian party at the meeting was also represented by Assistant Minister Aleksandar Jović, Member of the National Council for Scientific and Technological Development and a Member of the JINR Scientific Council Nebojša Nešković, Head of the Department of Development and Research Programmes Zeljka Dukić, and Senior Assistant Minister Svetlana Bogdanović.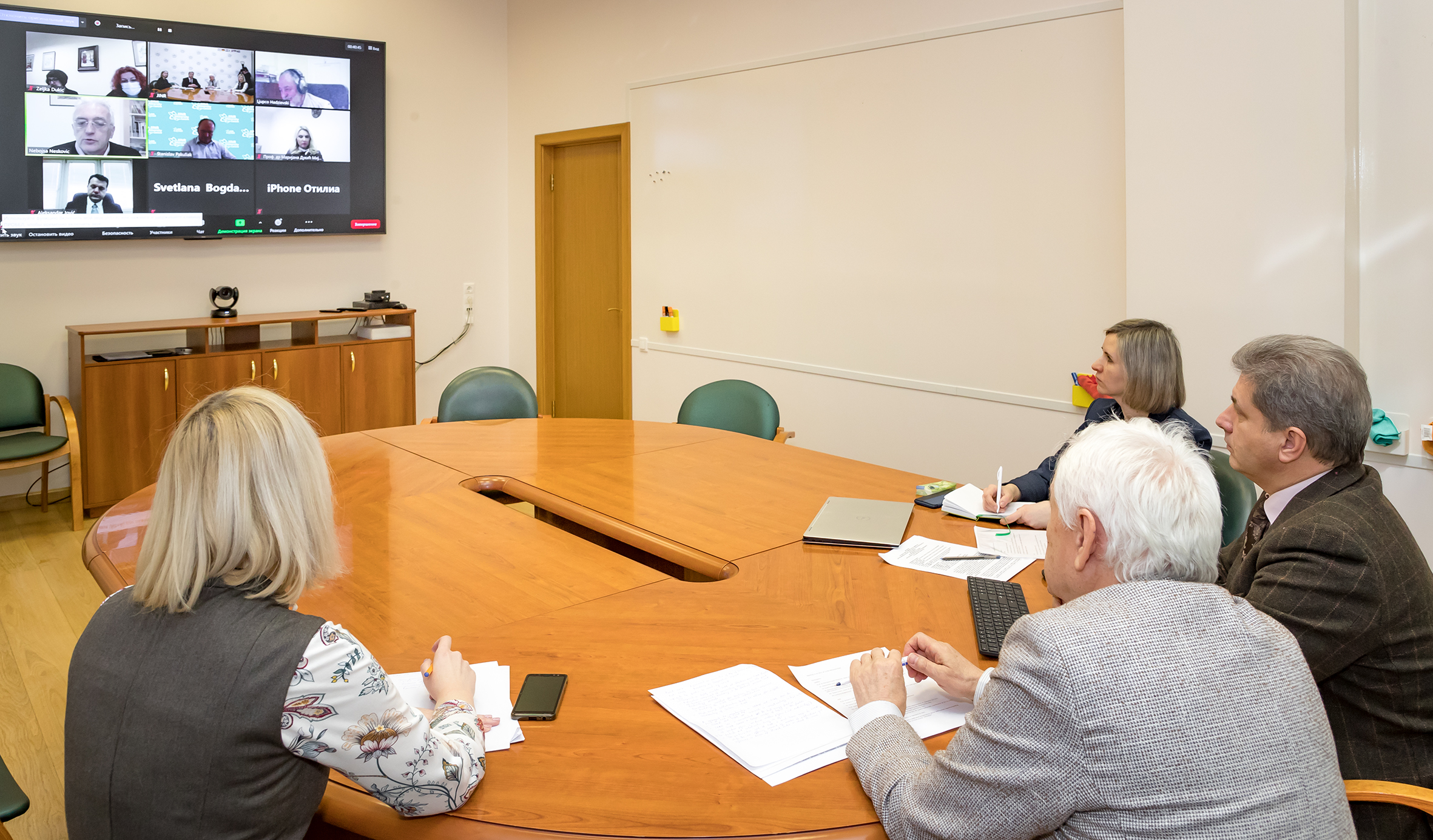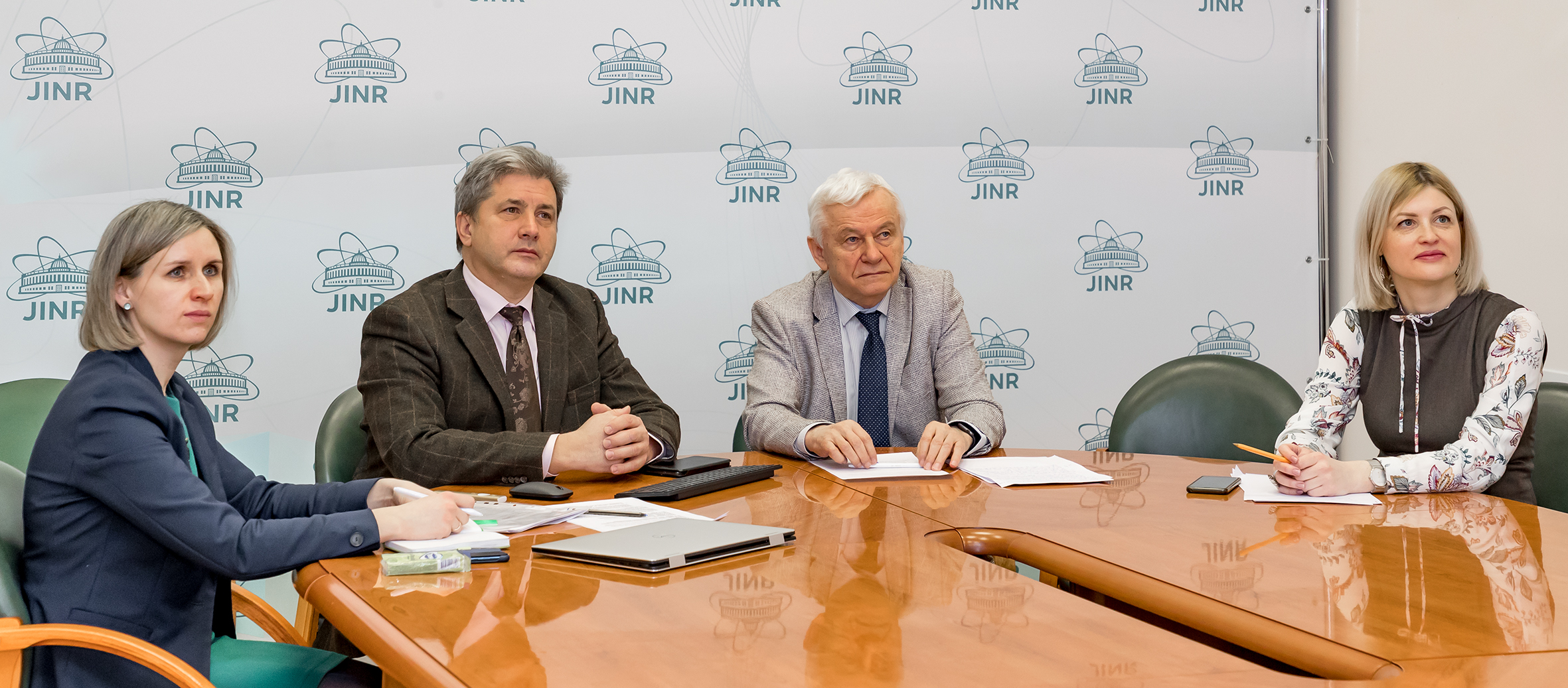 The parties discussed the implementation of the Roadmap signed in October 2019, in particular, the participants discussed the issues of training and attracting young talented staff members from Serbia to JINR and prospects for opening a JINR Information Centre in Novi Sad. Deputy Director of the Laboratory of Neutron Physics JINR Otilia Culicov, Director of the JINR University Centre Stanislav Pakuliak participated in the discussion of the experience of interaction and new initiatives. Nebojša Nešković commented on the opportunities of Serbia's participation in the MPD and SPD detectors of the NICA collider. In general, the parties noted the steady and intense development of the cooperation that meets the national interests of the Republic of Serbia and JINR priorities. The parties confirmed their mutual commitment to continue further strengthening of ties outlined in the Roadmap.
At the end of the event, Richard Lednický invited Professor Marijana Dukić Mijatović as the leader of the Serbian delegation to come to Dubna for participation in a regular session of the Committee of Plenipotentiary Representatives of the Governments of the JINR Member States and get acquainted in-person with work of the Institute and its flagship projects.
Photos by Elena Puzynina