Solidarity of countries is crucial for science development. Grigory Trubnikov at Future Technologies Forum
News, 14 July 2023
On 13 July, JINR Director RAS Academician Grigory Trubnikov participated in the "Computing and Communication. The Quantum World" discussion session of the Future Technologies Forum. The participants discussed Russia's technological development strategies, the country's place in the international scientific arena in modern geopolitical circumstances, as well as the role of international cooperation in science.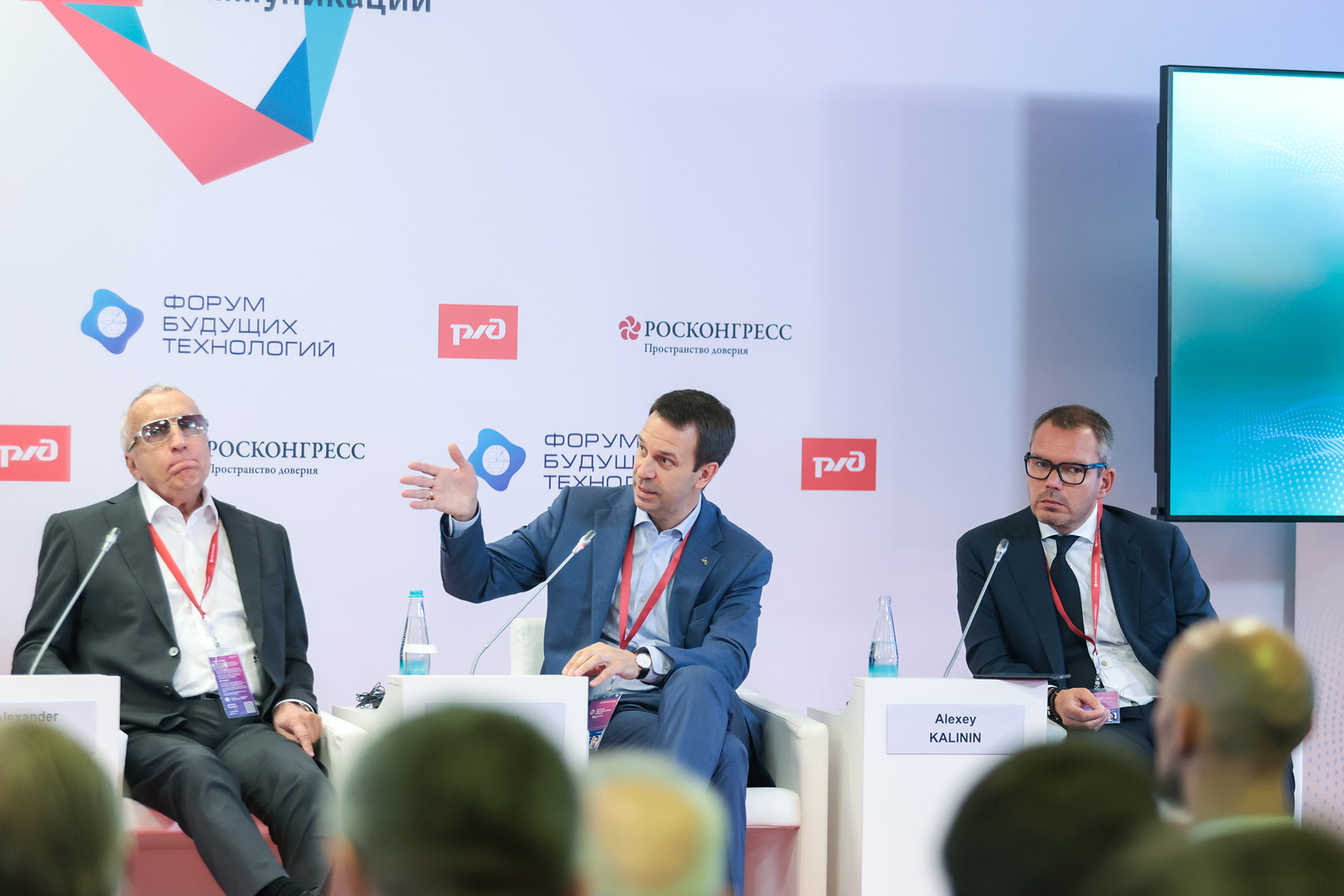 Photo: Roscongress
As JINR Director Grigory Trubnikov noted in his speech, the JINR Member States continue to maintain scientific contacts with the Joint Institute and broaden the agenda of collaborative work on new major research projects. Egypt has recently become a Member State. Our new strategic partners – Mexico, China, Brazil, India, Argentina, and Chile – have the most serious interest in joining JINR. "It is important that the guild solidarity of scientists has been preserved. There is trust in human relations, there is mutual confidence with European scientists in the need to be ready to resume cooperation. This solidarity allows us to develop research at the global level", Grigory Trubnikov noted. "The projects that are currently being implemented with the participation of Russian scientists in Dubna, at the Large Hadron Collider at CERN, as well as in China and Japan are impossible for any country to build alone. These are large-scale experiments, which are the key bridges of building international ecosystems and scientific blocks around the peaceful exploration of the world around us". Grigory Trubnikov noted that trust is a crucial element, thanks to which such complex systems can exist and function effectively.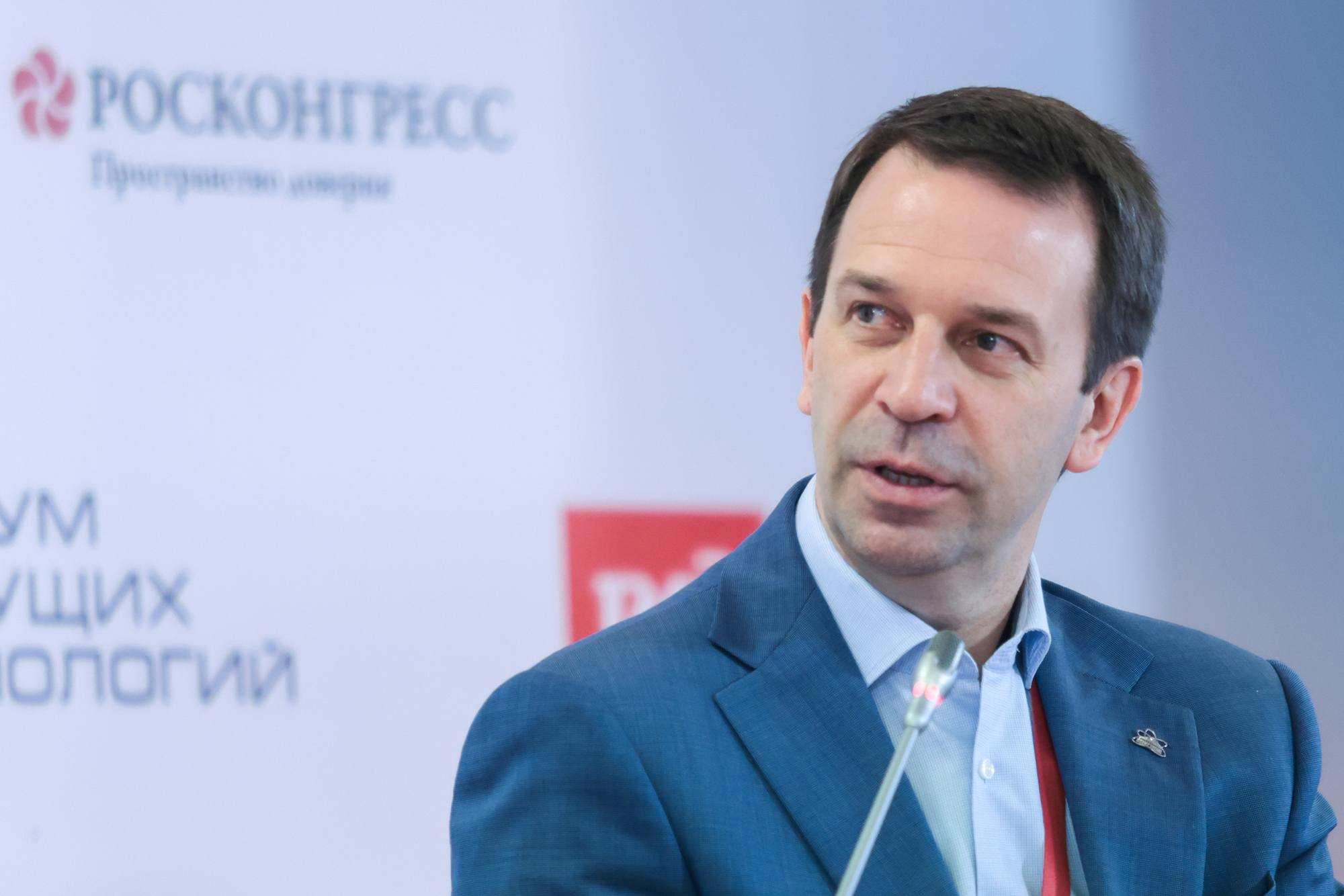 Photo: Roscongress
Aide to the President of Russia Andrey Fursenko, JINR Director Grigory Trubnikov, Rector of the Bauman Moscow State Technical University Mikhail Gordin, Rector of the Skolkovo Insitute of Science and Technology Alexander Kuleshov, President of the Technological Sovereignty Export Association Andrey Bezrukov, Academic Director of the Foundation for Development and Support of the Valdai Discussion Club Fedor Lukyanov, and Chairman of the Board of Directors of the Aquarius company Alexey Kalinin participated in the session.
The Future Technologies Forum, which will last until 14 July, includes a plenary session with the President of the Russian Federation, discussion sessions, as well as a press conference. The Forum is taking place at the World Trade Centre in Moscow.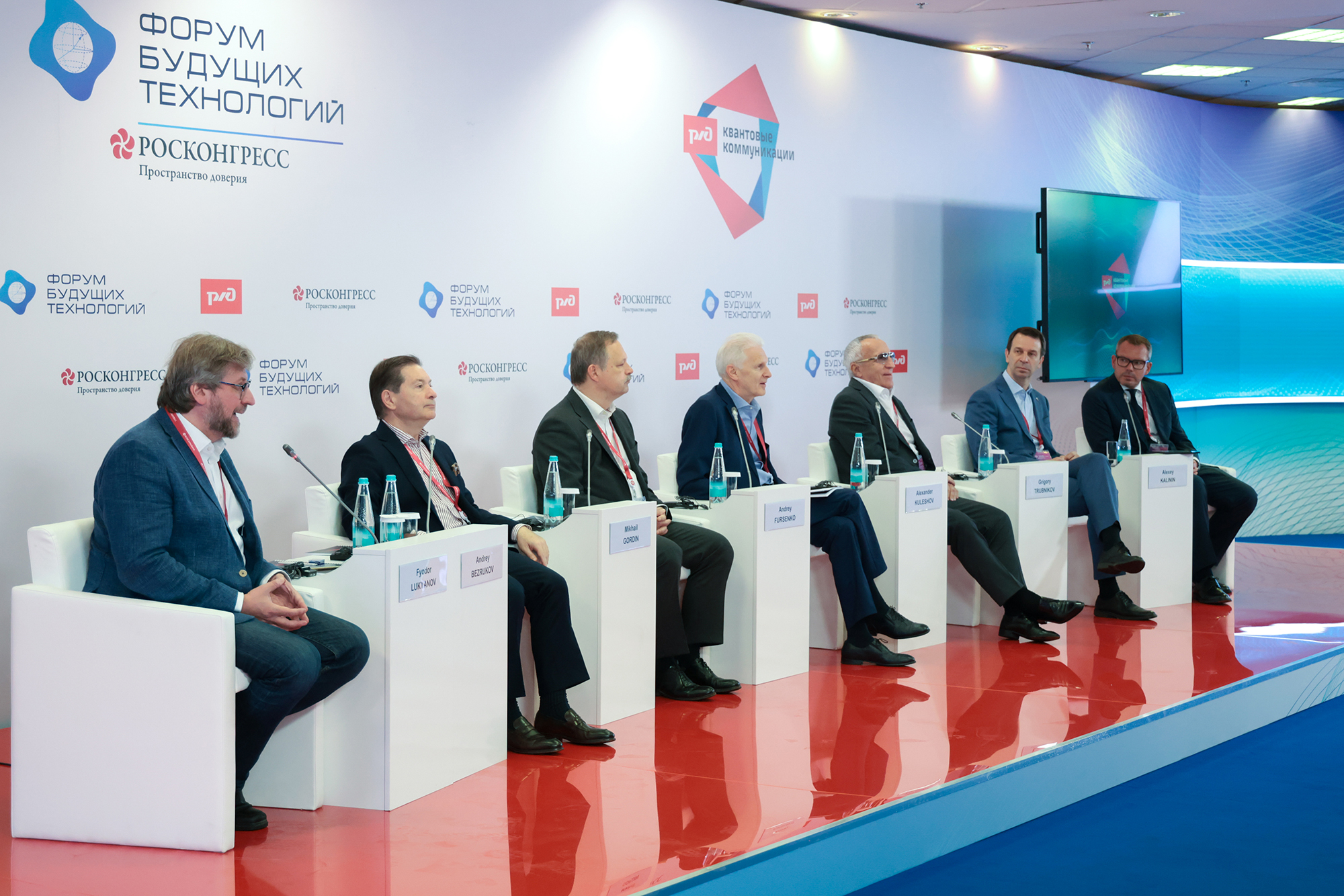 Photo: Roscongress