The 5th JEMS training programme finished: "Enthusiasm of JINR scientists impresses"
Education, 11 December 2017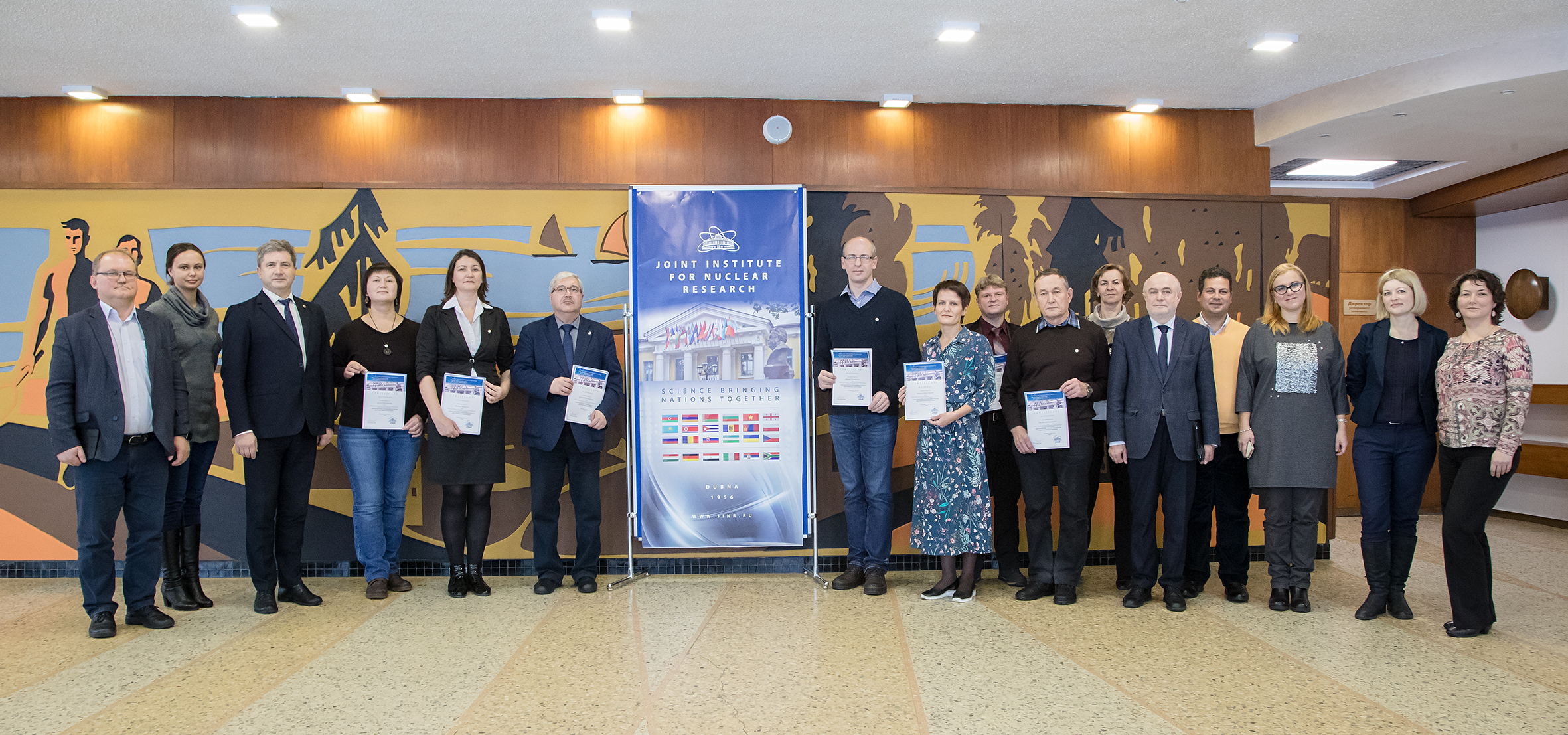 On 8 December 2017, the 5th training programme JEMS – "JINR Expertise for Member States and Partner Countries" – finished. This time, heads and representatives of Universities of Belarus, Moldova and Russia took part in the JEMS training.
The main peculiarity of the 5th JEMS programme was Russian as the working language of the training. Furthermore, its participants were heads of university education. Moreover, participants obtained a more detailed acquaintance with the JINR University Centre activity. Acquaintance with the JINR scientific infrastructure and JINR research fields was divided by days according to research topics.
On the final day of the JEMS training, a traditional round-table meeting of JEMS participants with representatives of the JINR Directorate was held. The JINR Directorate was represented by JINR Chief Scientific Secretary Alexander Sorin. JEMS participants shared their impressions of the training programme and plans on development of cooperation with JINR. Participants marked programme intensity as the distinct JEMS advantage. Excellent organization of the training programme allowed participants to be bound up in JINR topics. At the end of the round table, participants were traditionally awarded certificates.
Aliona V. Mereuta, Dean of the Faculty of Exact Sciences, University of the Academy of Sciences of Moldova: I knew that JINR conducts research in the field of nuclear physics. However, during the acquaintance with the Institute, I was surprised by diversity and wide range of scientific research carried out in JINR. Everyone can find application of his knowledge – physicists, chemists, biologists, IT specialists. I learnt here how world level science is created. I really admired JEMS and its organization, JINR and Dubna.
Alexander G. Korotaev, Dean of the Faculty of Radiophysics, Tomsk State University: TSU has already close contacts with JINR in both scientific research and staff training thanks to the signed agreement on establishment of the Basic TSU-based Department in JINR. I would like to note that great people work in JINR. Scientists, who always experience significant lack of time, put off their work to provide a popular science lecture for unfamiliar people, and they hold such lectures with great enthusiasm.
Sergey N. Filimonov, Dean of the Faculty of Physics, Tomsk State University: I was also impressed by scientists' enthusiasm with which they held excursions to JINR, lectures and told about their work. Passion of those people was infectious and made the expressed material more interesting. Modern technologies give an opportunity to hold such training in distance, but such a programme should be the obligatory initial stage of it. Such training allows participants to distract themselves from work and be bound up in study.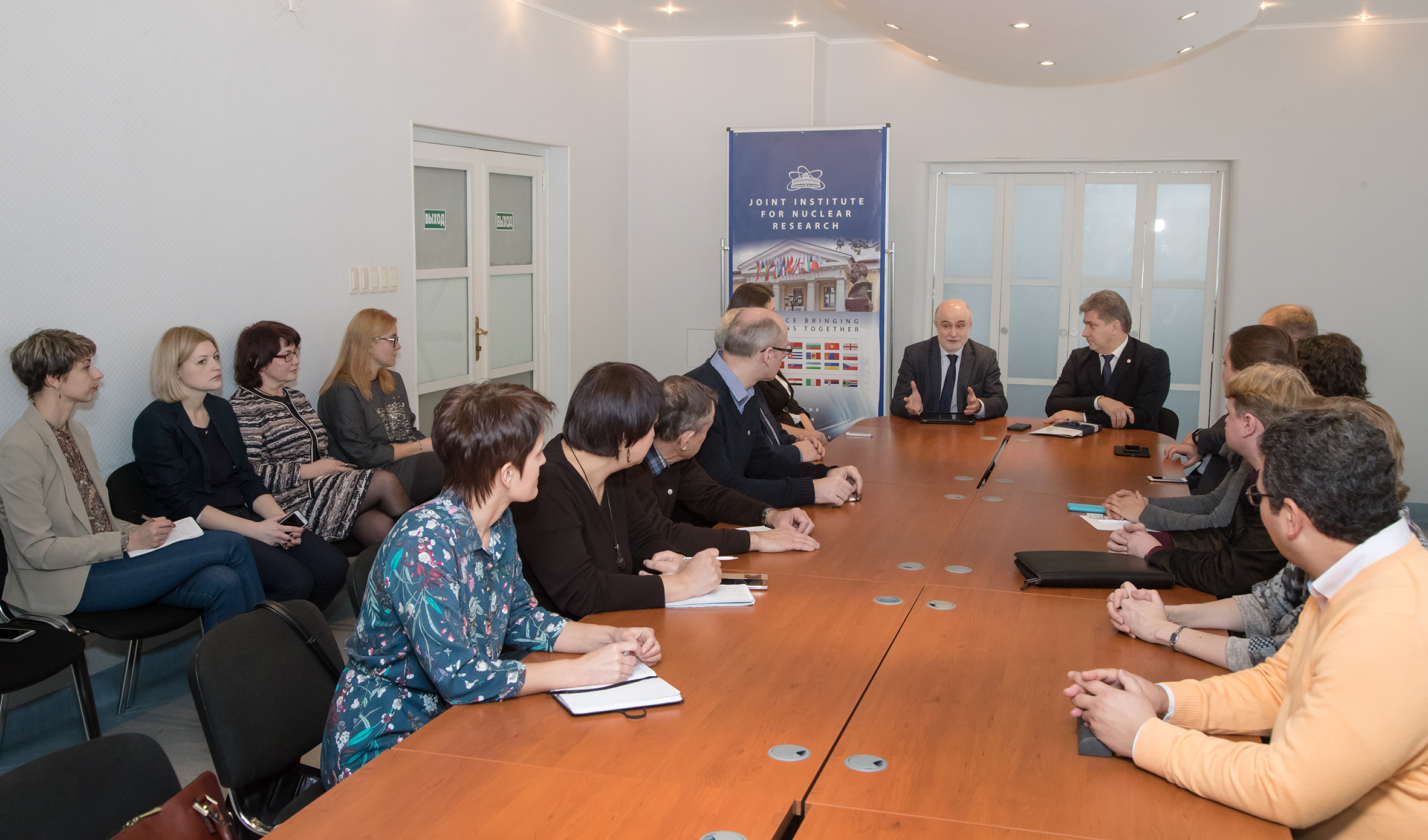 Photos by Igor Lapenko