The Flerov Open Swimming Competitions
Culture, 06 March 2019
On 1 – 2 March 2019, the JINR swimming pool "Archimedes" hosted the Open Swimming Competitions of Dubna held in memory of Academician Georgy N. Flerov.
On 2 March, the birth of an outstanding scientist, the founder and the first Director of the Laboratory of Nuclear Reactions JINR, an admirer and popularizer of swimming G.N. Flerov is celebrated. Flerov competitions are traditionally held in Dubna at the beginning of March.
Honorary guests in their welcoming speeches touched upon it as well as a considerable contribution of G.N. Flerov to world science, the development of swimming in Dubna (the "Archimedes" swimming pool was constructed with the support of Georgy Flerov). Among them, there were SIM Office Director Andrey Tamonov, Chairman of the Dubna Swimming Federation Valery Nikolaev, Director of the JINR Sports Complex and the "Archimedes" swimming pool Vladimir Lomakin and Director of the "Dubna" Sports School Aleksey Charykov. The start of the competitions was given by chief judge of the competition Sergey Egorov.
More than 200 swimmers from Dubna, Tver, Moscow, Ivanovo and cities of the Moscow and Tver Regions came to the start on the first day of the competitions. Rivals of our sportsmen – students of the swimming department of the "Dubna" sports school, the Dubna University, swimmers of the Masters Swimming Club "105th element" – were students of youth athletic centers, Specialized Children and Youth Sports School of the Olympic Reserve and veterans of swimming from 15 cities of nearest regions.
After the competitions, Director of the "Dubna" sports school Aleksey Charykov and Director of the JINR swimming pool "Archimedes" Vladimir Lomakin held the awarding ceremony and presented goblets, medals and honorary diplomas to winners.
We congratulate winners and prize holders and express deep gratitude to the jury, secretary of the competitions Anastasia Demirbash and chief judge Sergey Egorov for their professionalism!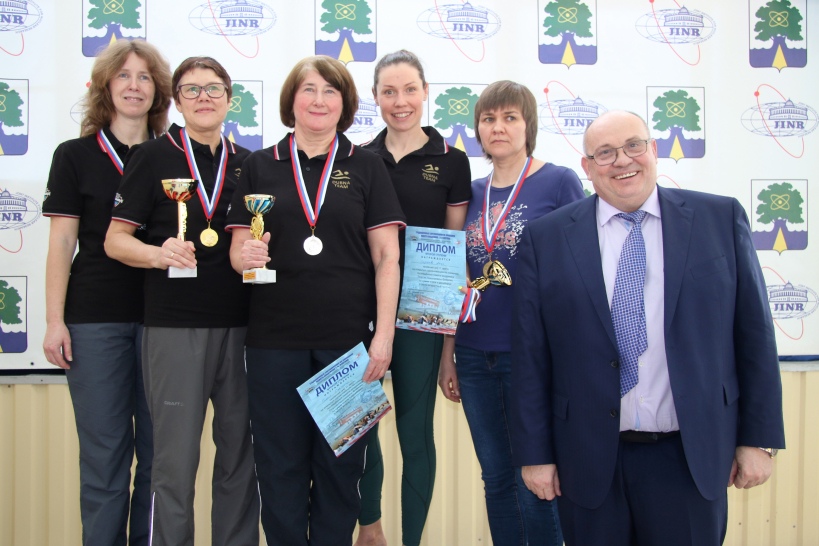 Source: Vesti Dubny