The training programme was finished
News, 11 September 2018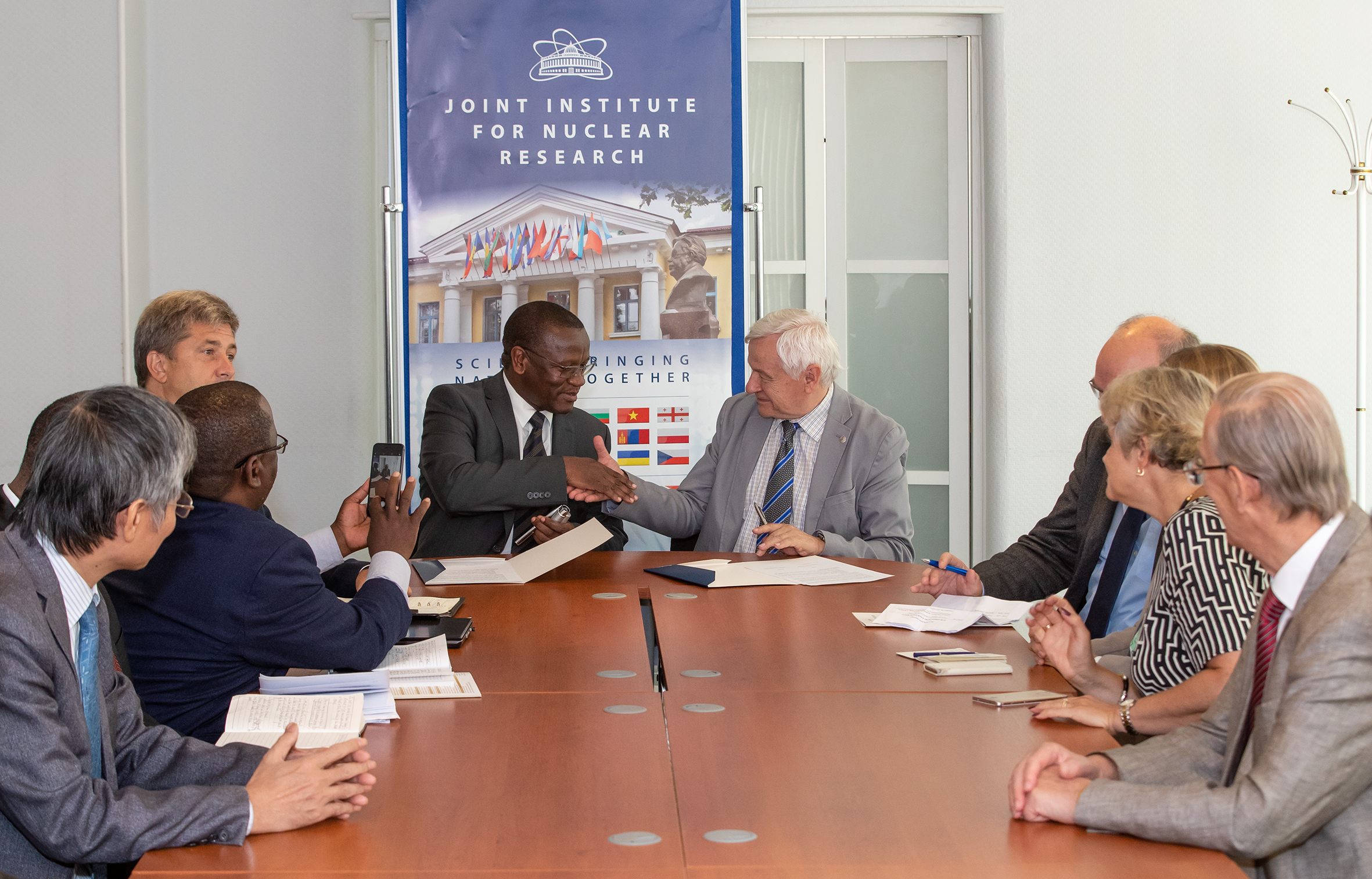 On 7 September 2018, the 8th International training programme for decision-makers in science and international scientific cooperation «JINR Expertise for Member States and Partner Countries» (JEMS-8) was finished.
Participants of JEMS-8 were specialists from Botswana, Bulgaria, Egypt, Italy, the South African Republic and Vietnam. They were acquainted with fundamental and applied research carried out in the JINR laboratories, basic facilities, international cooperation and educational opportunities of the Institute. Furthermore, the participants of the training programme got acquainted with the sights of Dubna, the history of Russia and the Soviet nuclear project.
The training programme was concluded by a round table at which JEMS-8 participants shared their impressions and expressed their thanks to the JINR Directorate and staff members of the JINR International Cooperation Department as organizers of the training programme. Representatives of Botswana, who participated in JEMS-8, signed an agreement on cooperation with JINR. All participants were given certificates and souvenirs.
More details will be available in one of the next issues of the JINR Weekly Newspaper.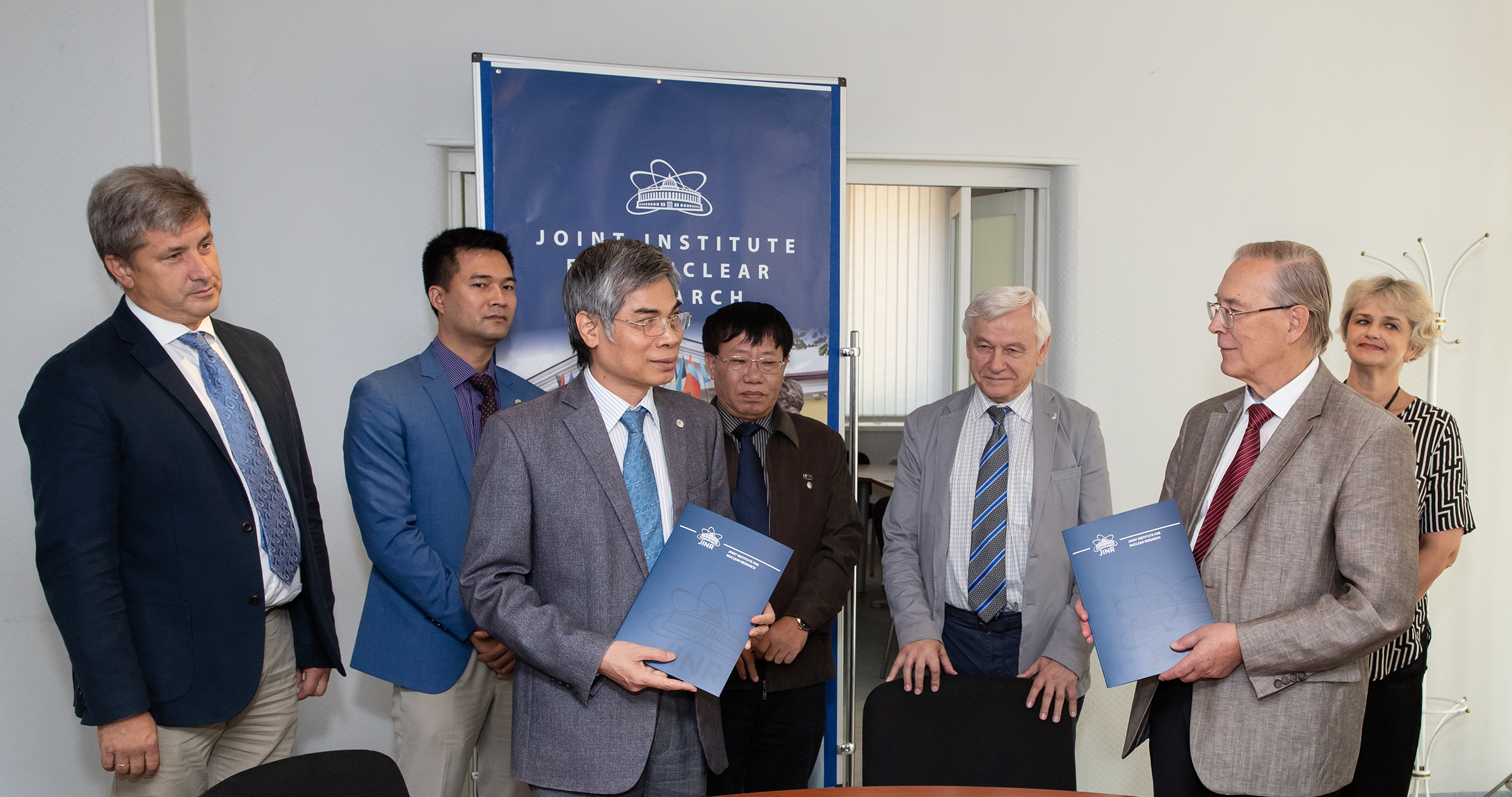 Photos by Igor Lapenko, JINR Scientific Information Department