Visiting CP session and meeting of Finance Committee in Bulgaria
Organization, 18 November 2021
The beginning of the next week will be marked by a session of the Committee of Plenipotentiaries of the Governments of the JINR Member States that will take place on 22 – 23 November 2021 in Bansko and Sofia, Bulgaria. The planned participation of President of the Republic of Bulgaria Rumen Radev confirms the high status of the event.
The CP session will be traditionally preceded by a meeting of the JINR Finance Committee scheduled for Friday, 19 November. Chairman of the Finance Committee Arsen Khvedelidze will report on the results of its work at the CP session.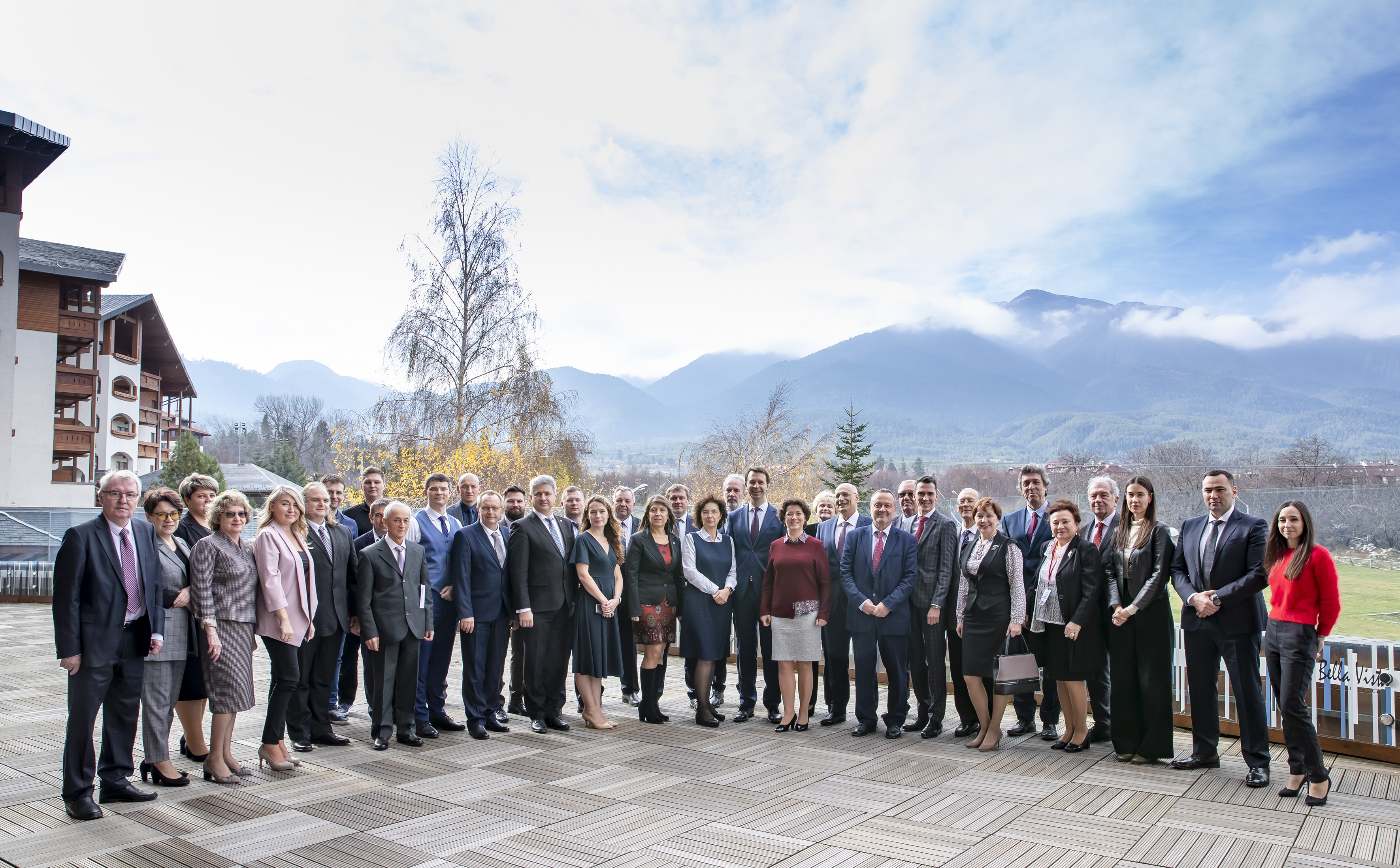 Participants of the event will listen to the report by JINR Director Academician Grigory Trubnikov dedicated to the major events in the Institute's life.
One of the key events of the session will be the consideration of the change in the status of the Arab Republic of Egypt in JINR and the extension of its participation up to the full-fledged membership.
Head of the Budget and Economic Policy Department Nikolay Kalinin will present the draft budget of JINR for the year 2022 and provisional contributions of the Member States for the years 2023 – 2025.
One of the central topics for the discussion will be the project of the JINR Innovation Centre for Nuclear Research that will be presented by JINR Vice-Director Sergey Dmitriev. Deputy Plenipotentiary Representative of the Government of the Czech Republic Ivan Štekl will report on the results of the meeting of the Strategic Development Working Group under the CP Chair held on 22 July 2021. He will also present the draft of the Regulations for JINR Associated membership and the draft JINR Flag Code.
Participants of the event will consider the draft of the Sofia declaration on the value of international scientific and technological integration. This document aims to reflect joint intentions of the JINR Member States to strengthen not only further development of the international intergovernmental scientific organisation, its promotion, and sharing of experience in multilateral research and large-scale scientific projects. Its other significant purpose it to strengthen the role of JINR as a unique platform for integration aimed at the development of modern instruments of scientific diplomacy, scientific enlightenment, and intercultural exchange.
The session will be concluded on 23 November with a general discussion after which the CP JINR decisions will be adopted.