Winter Meeting of the PAC for Nuclear Physics
News, 29 January 2020
On 30 – 31 January 2020, the 51st meeting of the Programme Advisory Committee for Nuclear Physics chaired by M. Lewitowicz will be held in the International Conference Hall in Dubna. The PAC Chairman will open the meeting with the report on the implementation of the recommendations of the previous PAC meeting (June 2019).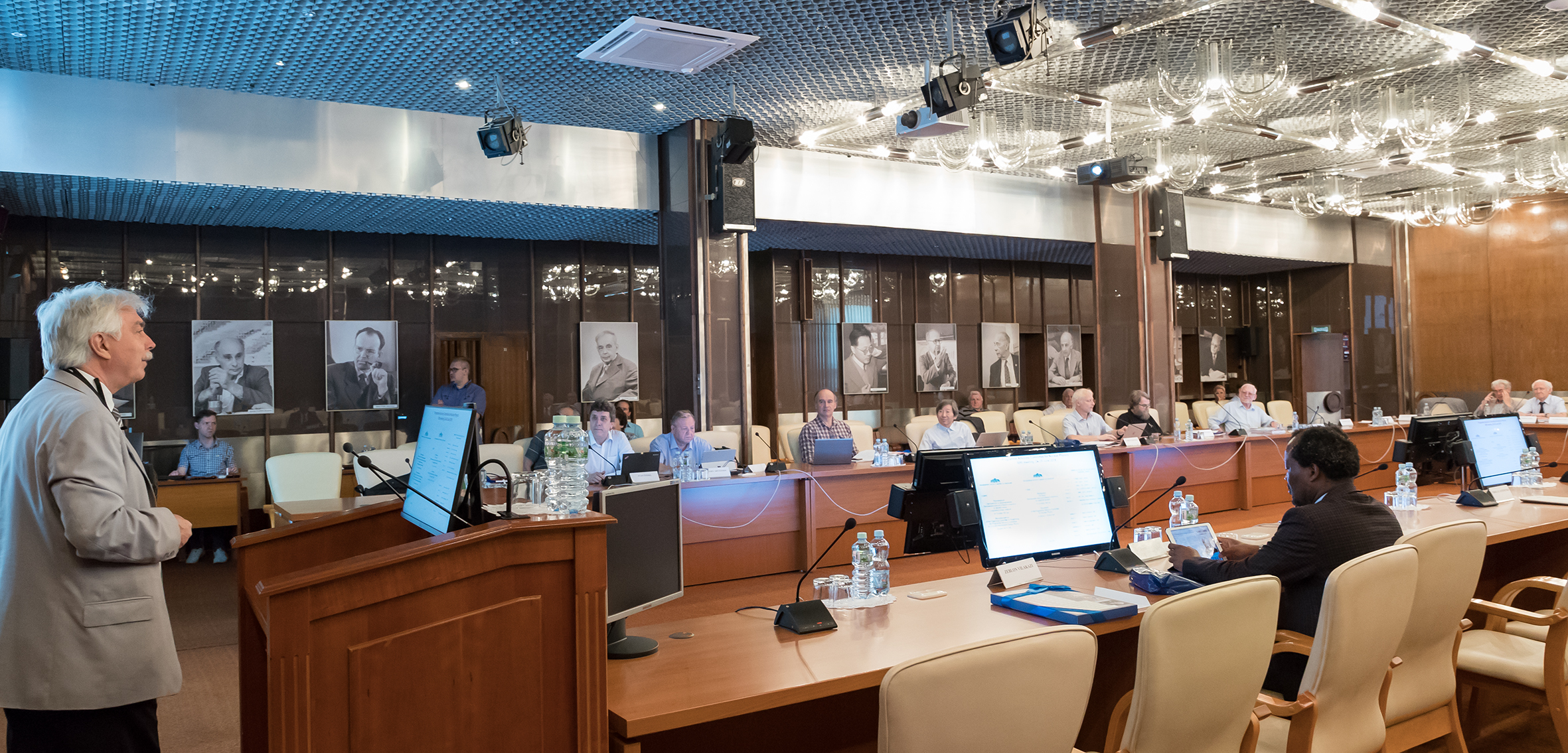 JINR Vice-Director M. G. Itkis will present to participants of the PAC meeting information on the Resolution of the 126th session of the JINR Scientific Council (September 2019) and on the decisions of the JINR Committee of Plenipotentiaries (November 2019).
E. V. Lychagin will report on the status of and prospects for research activities under the theme "Investigations of Neutron Nuclear Interactions and Properties of the Neutron". PAC NP members will consider the letter of intent to open a new project "Modernization of the EG-5 accelerator and development of its experimental infrastructure" presented by A. S. Doroshkevich. PAC members will also consider the proposal for opening a new project "BECQUEREL-2" presented by P. I. Zarubin. V. A. Semin and V. K. Utyonkov will report on the status of the Factory of superheavy elements. A. V. Yeremin will present prospects for the study of multinucleon transfer reactions.
The agenda of the meeting includes also the scientific reports "Fusion reactions in nuclear astrophysics" (V. V. Sargsyan) and "Prompt neutron investigation in nuclear fission induced by resonance neutrons" (S. Zeynalov).
The meeting of the PAC NP members with the JINR Directorate will open the second day of the event. Following the tradition, the agenda of the PAC meeting includes poster reports by young scientists, awarding of the authors of the best poster presentations of the previous PAC meeting. Adoption of recommendations of the PAC meeting and presentation of them to members of the Directorates of JINR and Laboratories will conclude the meeting.

Programme of the 51st meeting of PAC for Nuclear Physics