Hanoi. At the session of the Committee of Plenipotentiaries
Organization, 02 December 2019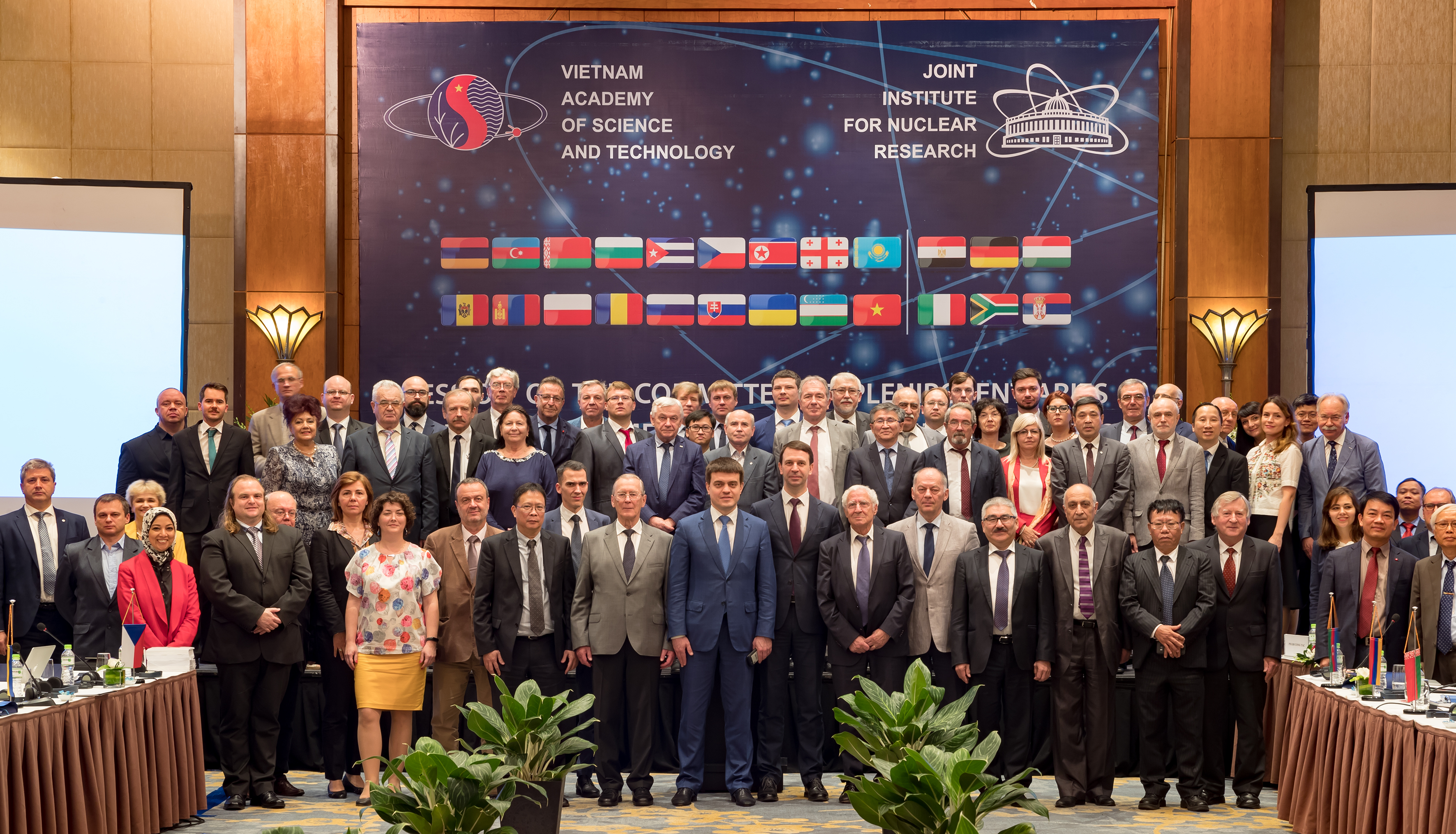 On 26 November 2019, a regular session of the Committee of Plenipotentiaries of the Governments of the JINR Member States was successfully concluded in Vietnam.
JINR Director Academician V. A. Matveev in the report of the JINR Directorate noted that "the choice of Hanoi as a venue for the CP session was aimed to facilitate strengthening and development of the cooperation between JINR and scientific organizations and universities of Vietnam, which is one of the countries that joined our scientific organization in its first year of work." Deputy Head of the Finance & Economics Office M. P. Vasilyev presented the financial report of the Directorate and the draft of the JINR budget for 2020. At the request of the editorial board of the JINR Weekly Newspaper, Director of the Joint Institute for Nuclear Research Academician Victor Anatolievich Matveev commented on the milestones of the session.
"It was the first time the sessions of the JINR supreme governing bodies, including the Finance Committee, took place in Vietnam. They were held in a businesslike and friendly atmosphere, in full agreement with excellent working conditions provided to us by our hospitable Vietnamese colleagues.
The CP session was chaired by Plenipotentiary Representative of the Russian Federation, Minister of Science and Higher Education of the Russian Federation M. M. Kotyukov. The Minobrnauki delegation was represented by First Deputy Minister of Science and Higher Education of Russia G. V. Trubnikov and Head of the Financial Department of the Ministry A. V. Omelchuk.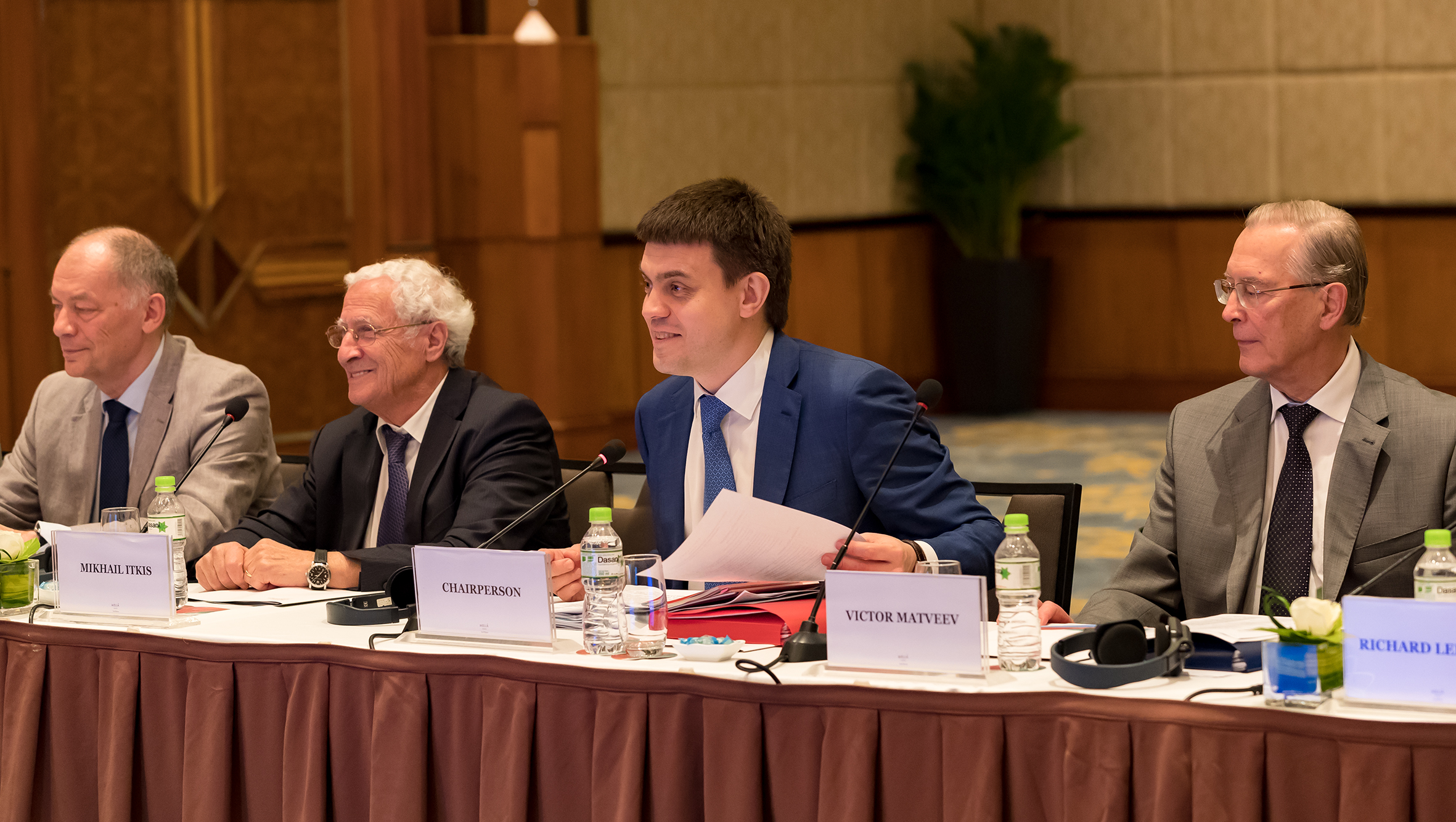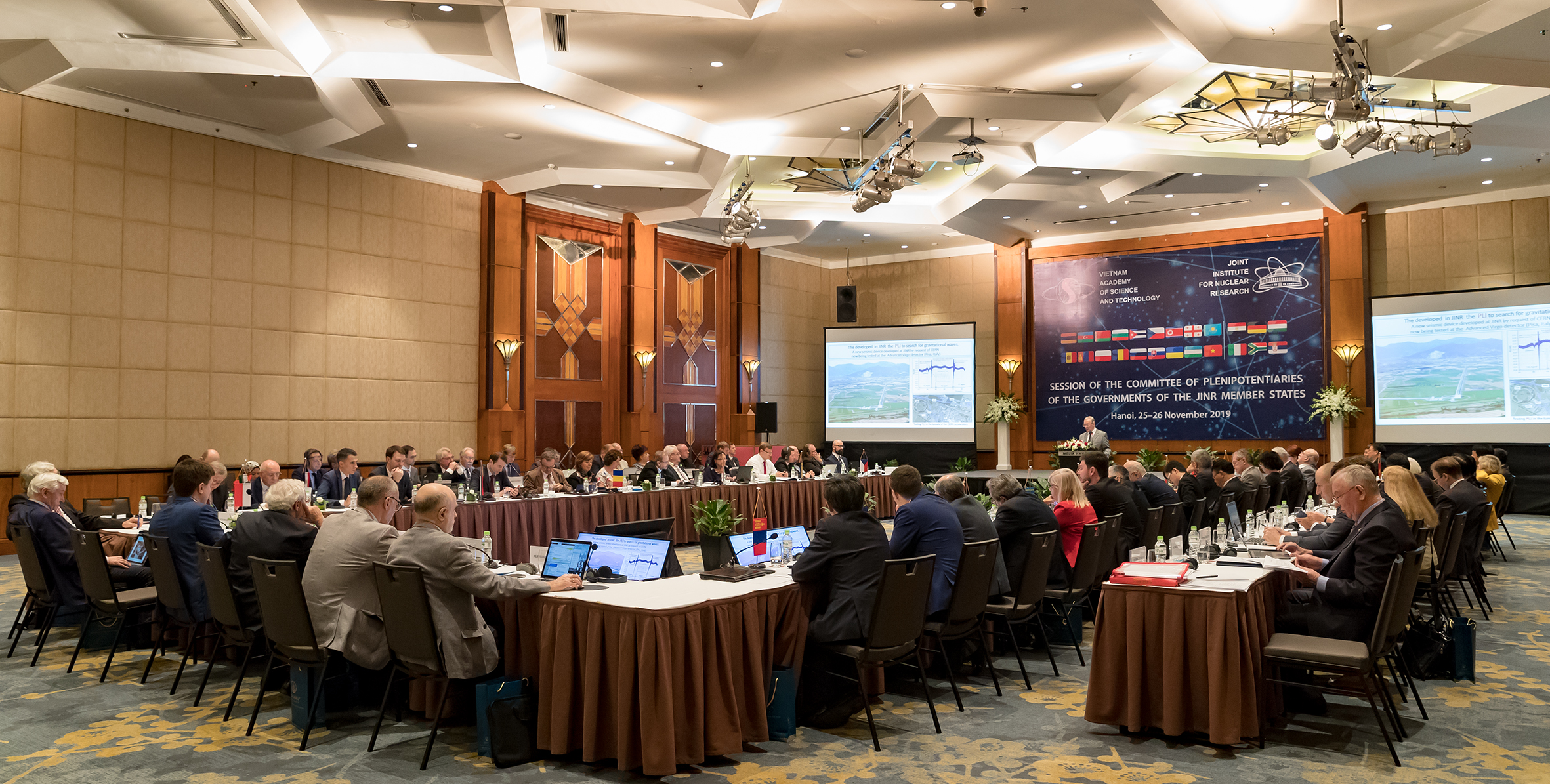 The Vietnamese hosts prepared a wonderful surprise to us: Vietnamese artists gave a welcoming musical performance to the participants of the session. It set the general positive and creative atmosphere of the event.
Opening the meeting, M. M. Kotyukov made a brief speech on behalf of the Russian delegation, noting the most important results obtained by JINR over the past few years, and expressed the strong support of the leadership of the Russian Federation and the Ministry of Science and Higher Education for JINR's activities in implementing the ambitious objectives of the Seven-Year Plan for the development of JINR. One of the key issues in the CP agenda, in addition to the most significant results of the Institute's activities in 2019 and approval of the budget for 2020, was the discussion of work of the Institute's Directorate and the international working group established by it to draft the long-term strategy of the JINR development until 2030.
Speeches on the milestones of the meeting of the JINR Finance Committee and on the audit report by the "Korsakov and partners" company were considered, as well as on some other issues entrusted to JINR specialists to prepare.
At the end of the CP session, senior officials of the Vietnam Academy of Science and Technology, the Ministry of Science and Technology and the Vietnam Atomic Energy Institute made their reports in which they presented the programme of development of science and nuclear technologies, as well as the training programmes for personnel in Vietnam. They also made proposals for strengthening and further development of the cooperation with JINR, Russia and other JINR Member States. In this regard, it was decided to establish a working group."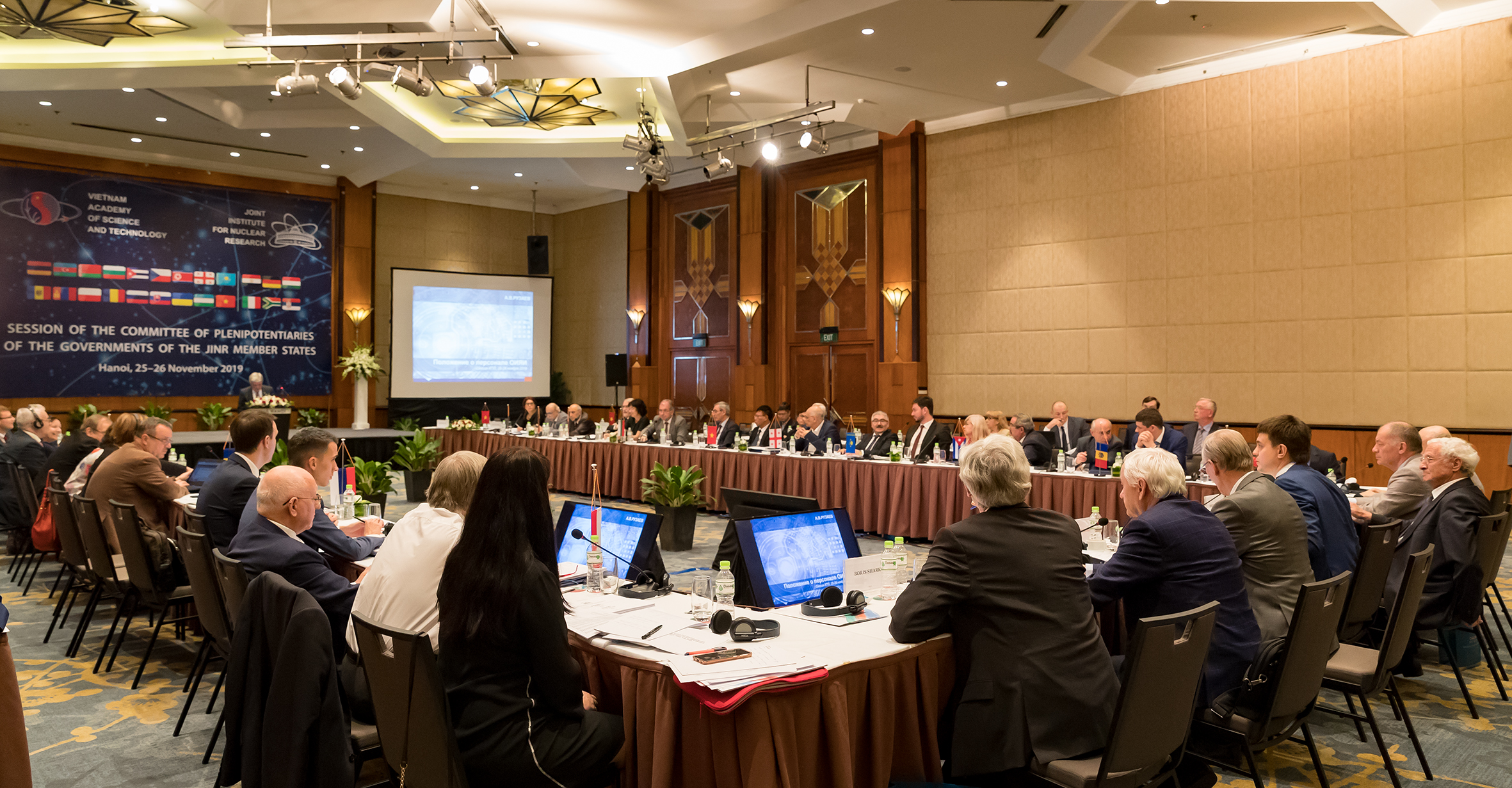 Evgeny Molchanov, JINR Weekly Newspaper
Photos by Elena Puzynina