XXI Baikal Summer School completed
News, 19 July 2021
Last Saturday, the 21st Baikal Summer School on Particle Physics and Astrophysics finished. It was held online from 12 to 17 July. The school was organized by the Laboratory of Nuclear Problems JINR and Irkutsk State University.
This year, about 40 participants 13 of whom from foreign countries – India, Egypt, Ukraine, Armenia, Romania, and Brasil – took part in the School. Students attended lectures on particle physics and astrophysical neutrinos with great interest, participated in discussions and practical sessions on solving up-to-date physical problems accompanied by supervisors and made their presentations.
Igor Ivanov, Co-Chairman of the School's organizing committee, shared his impressions, "Organization of any events in this difficult time should be accompanied by numerous 'despite' factors. When preparing the School, we could not predict the epidemiological situation in Russia and in the world in advance. We were not sure whether invited lecturers would be able to give talks in this situation of uncertainty and given the large time difference between Europe and Irkutsk. We did not know for sure whether we would be able to attract foreign listeners or not: this summer, there are other online schools in Europe on particle physics and astrophysics. We were not sure that we would be able to keep the students' attention until the end of the School. Finally, we planned offline activities at the ISU for Irkutsk students who usually make the bulk of the School's audience. But the programme of this event was not also fully clear.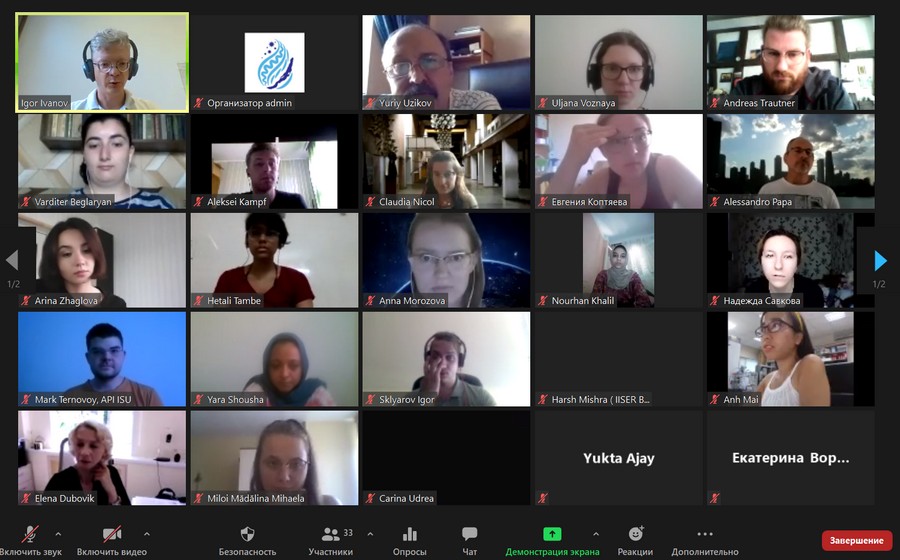 Igor Ivanov and listeners of the School
And now, after six busy working days of the School, we can say that despite all the obstacles and uncertainties, the School was extremely successful. Lecturers from Germany, Italy, Austria, Spain prepared excellent lecture courses and sets of additional exercises. We express our gratitude to them for this work and for their sincere desire to contribute to the training of students from distant countries. Slides of the lectures are publicly available on the School's website, so everyone is welcome to plunge into the lecture materials again. More than 30 participants from different countries listened with careful attention to the lectures, did not hesitate to turn on their cameras, asked questions, made their presentations, and did not disappear even in the last days of the School. We are sincerely grateful to students for such a responsible attitude, for this working spirit. It was a pleasant surprise to see so many girls among listeners of the event. There were even more of them than boys. Such an interest of girls in modern science is a wonderful phenomenon. Finally, a broadcast of lectures was organized in Irkutsk. In addition to them, there were morning practical classes.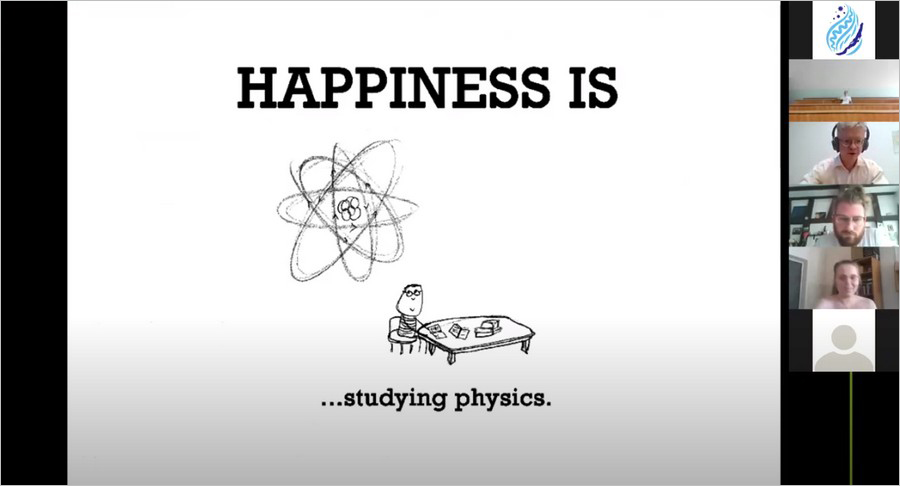 Slide from the presentation by Madalina Mihaela Miloi, DLNP JINR
Moreover, everything went well in technical terms thanks to the impeccable work of a team from the DLNP Group of Social Communications. However, we noticed some issues on the go: we saw how else it is possible to improve work and communication. In general, we were also learning to organize such events. Of course, we hope that next year, the Baikal JINR-ISU School will take place in person again on the shore of Lake Baikal. Anyway, we are now better prepared for holding online events. The School was a success. The tradition is kept, the continuity is preserved. The series of Baikal JINR-ISU Schools maintains high standards and will further develop despite all obstacles."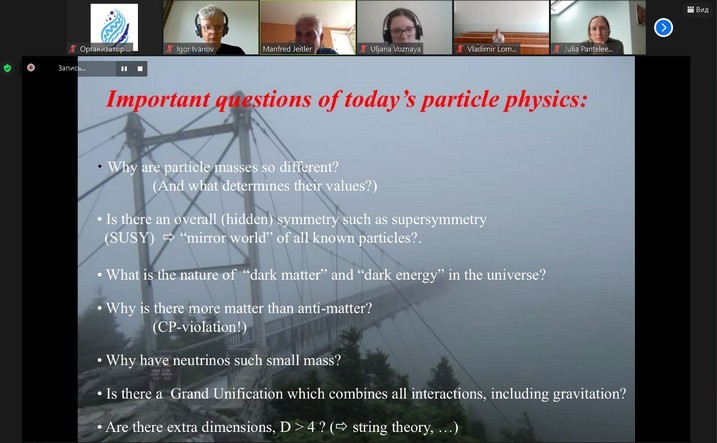 Slide from the presentation by Manfred Jeitler
Source: DLNP