Yuri Oganessian became Honorary Professor of Moscow State University
News, 02 September 2022
On 1 September, diplomas on awarding the title of Honorary Professor of Lomonosov Moscow State University and medals were presented during an event dedicated to the Knowledge Day at Moscow State University. Yuri Oganessian, a world-famous scientist, FLNR Scientific Leader, RAS Academician, was awarded the high title for outstanding achievements in nuclear physics and the development of Moscow State University.
After receiving the award from the Rector, Yuri Oganessian addressed the audience and gave a parting word to the first-year students entering the path of study at the oldest university in the country. "Your personality is formed within these walls. It is crucial to be free and brave. And this courage comes only with knowledge," Yuri Oganessian said.
On the same day, Yuri Tsolakovich delivered a lecture "Limits of the existence of nuclei and elements" for students and teachers of the university at the MSU Faculty of Physics.
The title of Honorary Professor of Moscow State University was also awarded to Andrey Kostin, a member of the MSU Board of Trustees, President and Chairman of the Management Board of Public Joint-Stock Company VTB Bank. Rector of Moscow State University Victor Sadovnichy presented the awards. At the hall of the building on the Vorobyovy Gory, he told the audience about the lives of two new Honorary Professors, their achievements and announced the relevant decision of the Scientific Council.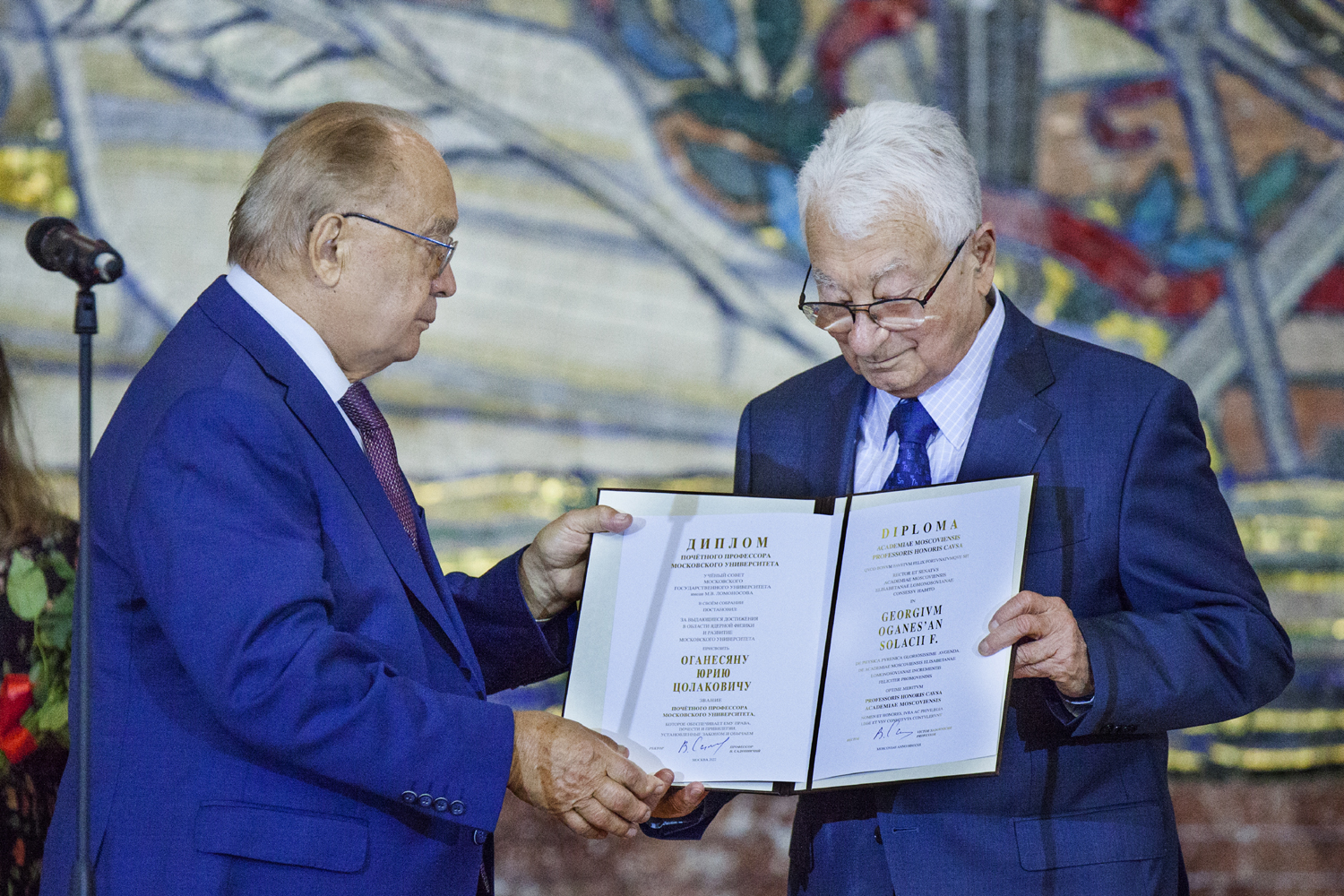 Photo © MSU Press Office