Ambassador of Bulgaria visited JINR
News, 21 July 2021
Preparations for the upcoming session of the Committee of Plenipotentiaries of JINR in Bulgaria and ways to enhance cooperation were discussed at a meeting of Ambassador Extraordinary and Plenipotentiary of Bulgaria to the Russian Federation Atanas Krastin with leaders of the Joint Institute on 21 July. The Ambassador arrived in Dubna accompanied by Director of the Bulgarian Cultural Institute in Moscow Victor Boichev.
Welcoming Mr. Atanas Krastin, JINR Director Grigory Trubnikov expressed gratitude to Mr. Ambassador for the time found to visit JINR in the difficult period of restrictions caused by the pandemic and expressed hope for rapid restoration of scientific contacts and academic mobility. "We are looking forward to November 2021, when the session of the Committee of Plenipotentiaries is planned in Bansko, Bulgaria. We make every possible effort to organise it successfully," the JINR Director highlighted.
Atanas Krastin in his turn noted, "We are connected by strong cooperation between our countries, the collaboration of our scientists is also at a high level. This cooperation is a great basis for further development of our contacts in science."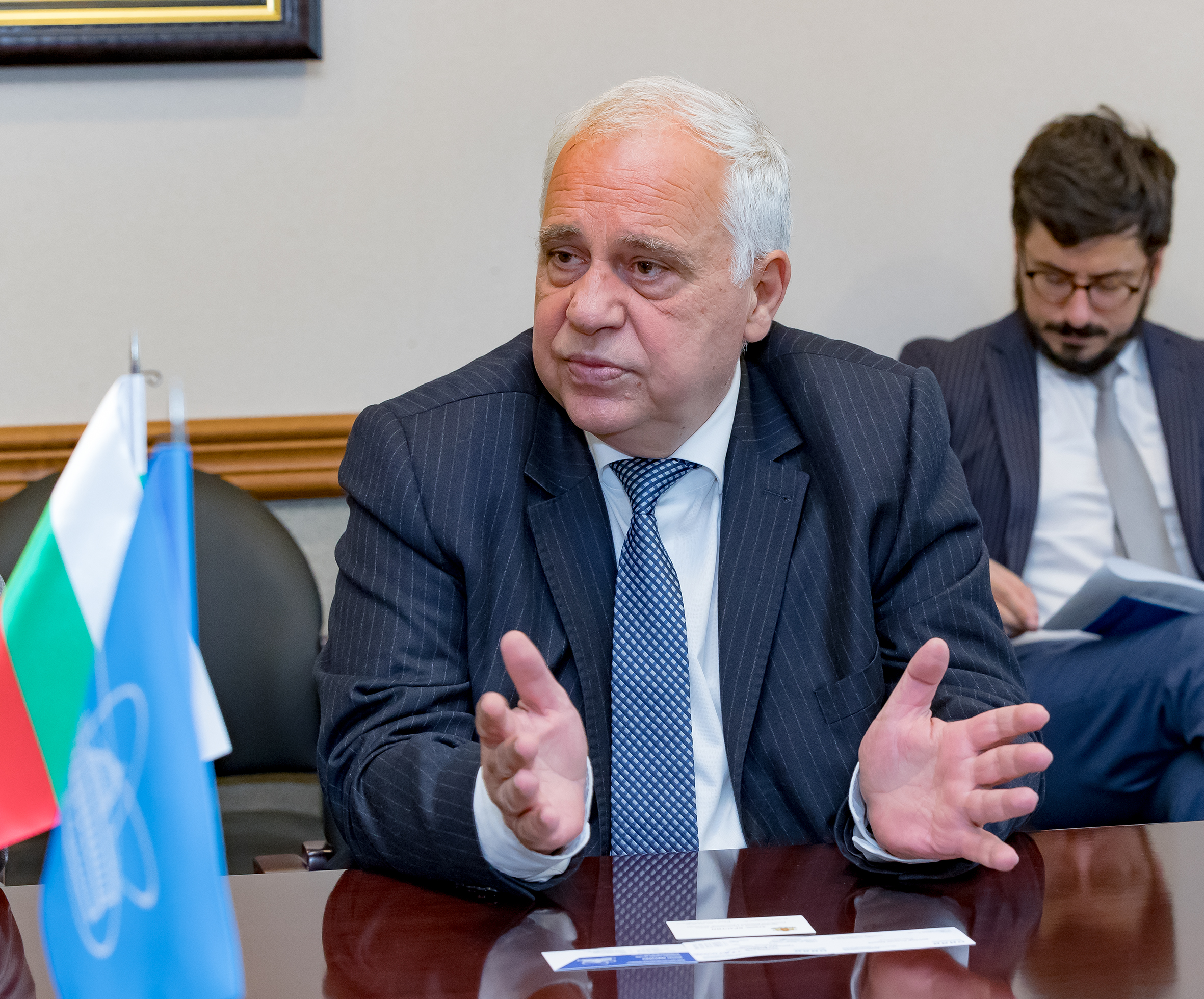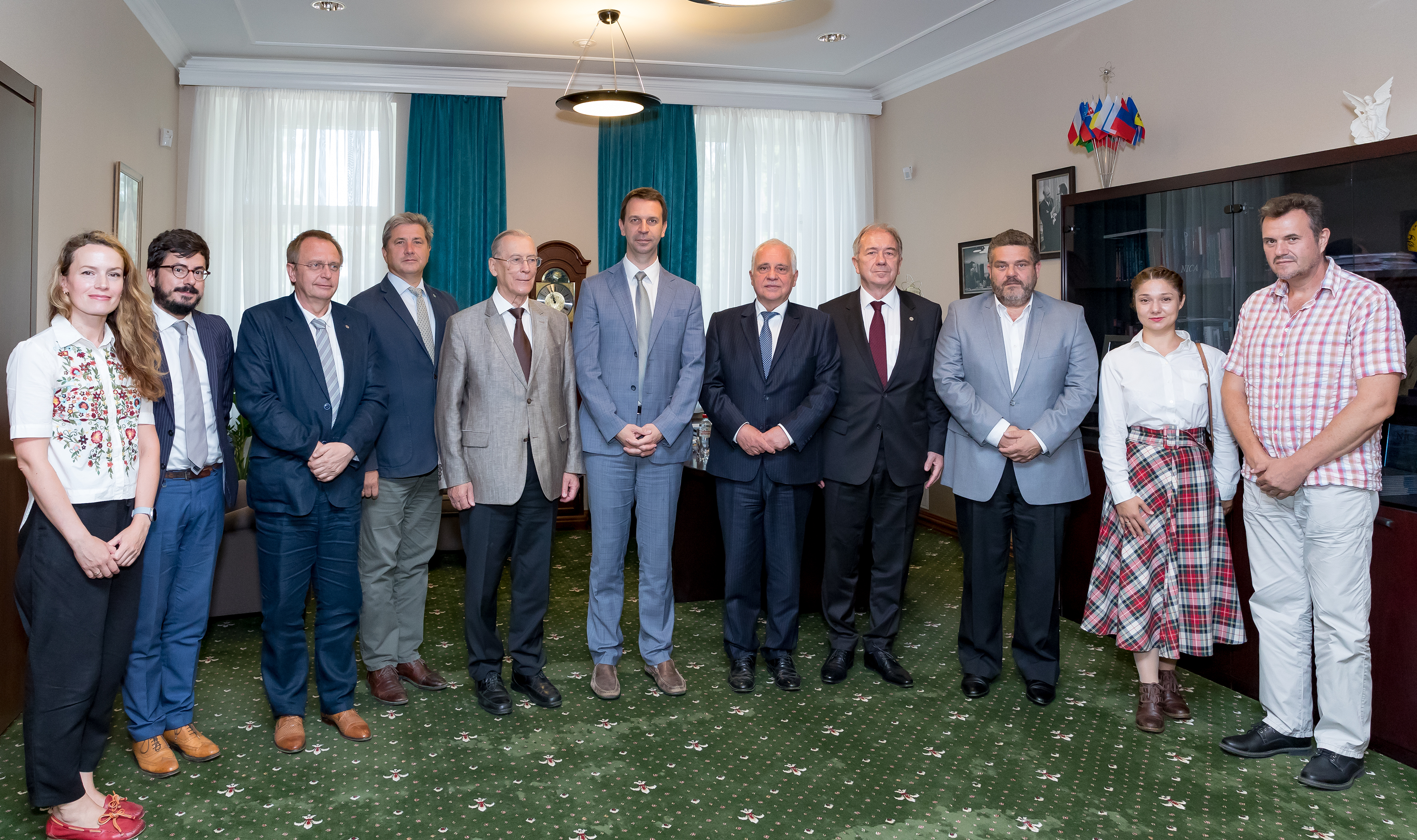 The parties expressed mutual intention to contribute to the enhancement and qualitative development of this interaction. The Ambassador for his part expressed readiness to assist the development of the Bulgarian-JINR cooperation through the Embassy.
Participants of the meeting discussed in detail preparations for the November session of the Committee of Plenipotentiaries in Bulgaria. The parties paid special attention to considering proposals on holding a number of high-level meetings and events within the framework of the CP session.
As one of the key events of 2021 – declared the Year of Bulgaria in JINR – the parties also discussed the upcoming opening of the JINR Information Centre in Sofia University scheduled for September. JINR leaders expressed deep gratitude to the President of Bulgaria Mr Rumen Radev for the support of the Year of Bulgaria in JINR.
Having noted the steady industrial cooperation between JINR and Bulgaria, the parties discussed opportunities for further interaction expansion. Bulgaria's participation in the development of the JINR innovation cluster, as well as staff training and attraction of youth to science, were highlighted as promising areas. In particular, participants proposed the idea of organising excursions to JINR for Bulgarian students and postgraduates studying at Russian universities. Moreover, the parties noted a considerable potential of cooperation enhancement in the area of organising various joint cultural events.
At the end of the meeting, Mr Ambassador and members of the Bulgarian party together with JINR leaders took part in the opening ceremony of the exposition "Natural and Cultural heritage of Bulgaria" in the dormitory at 2, Moscovskaya street.
The rich programme of the visit included a tour around the Laboratory of Nuclear Reactions JINR where the Bulgarian representatives got acquainted with the Superheavy Element Factory. The high guests also visited the multimedia exhibition dedicated to the 65th JINR anniversary in the Cultural Centre "Mir".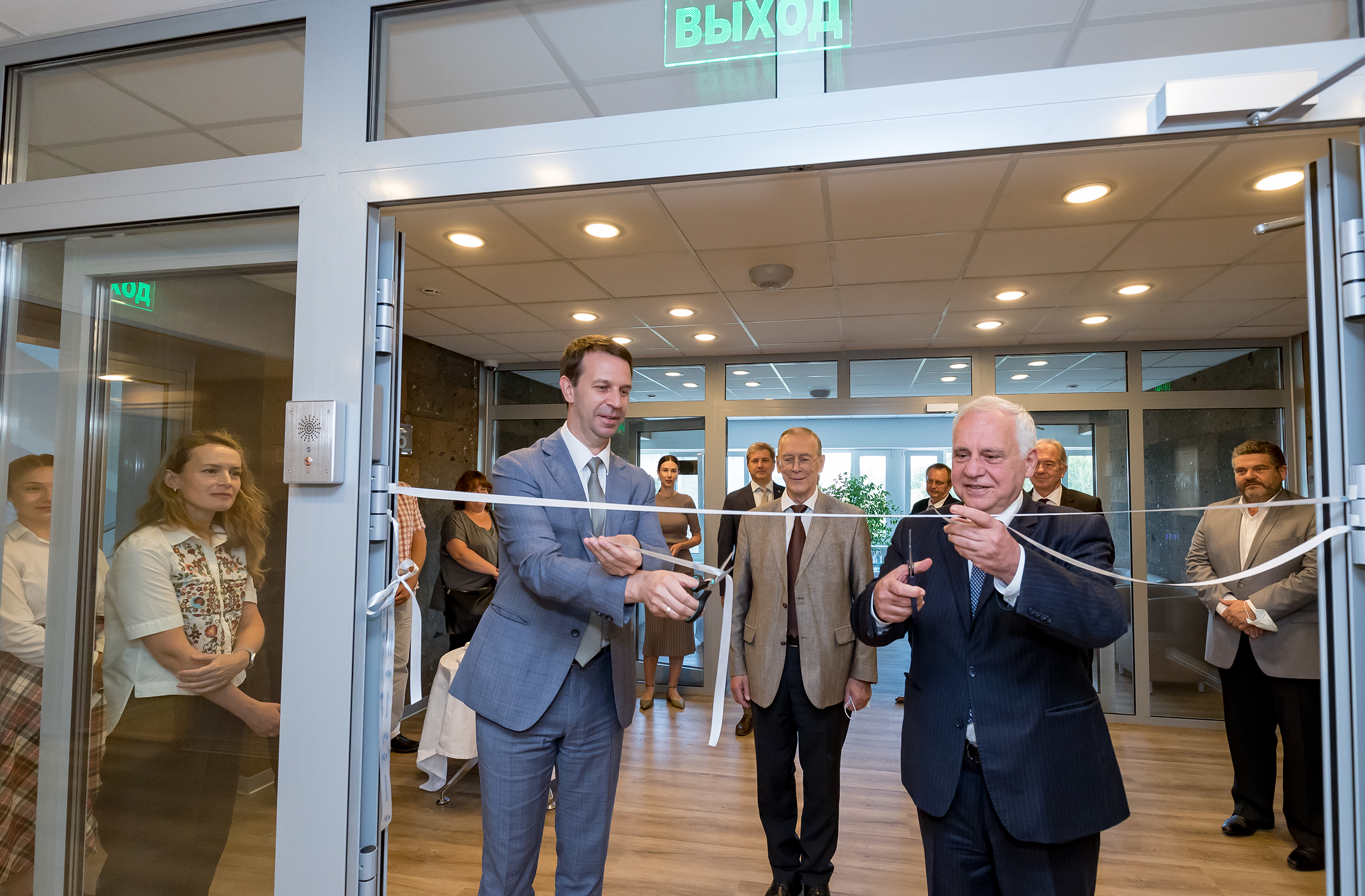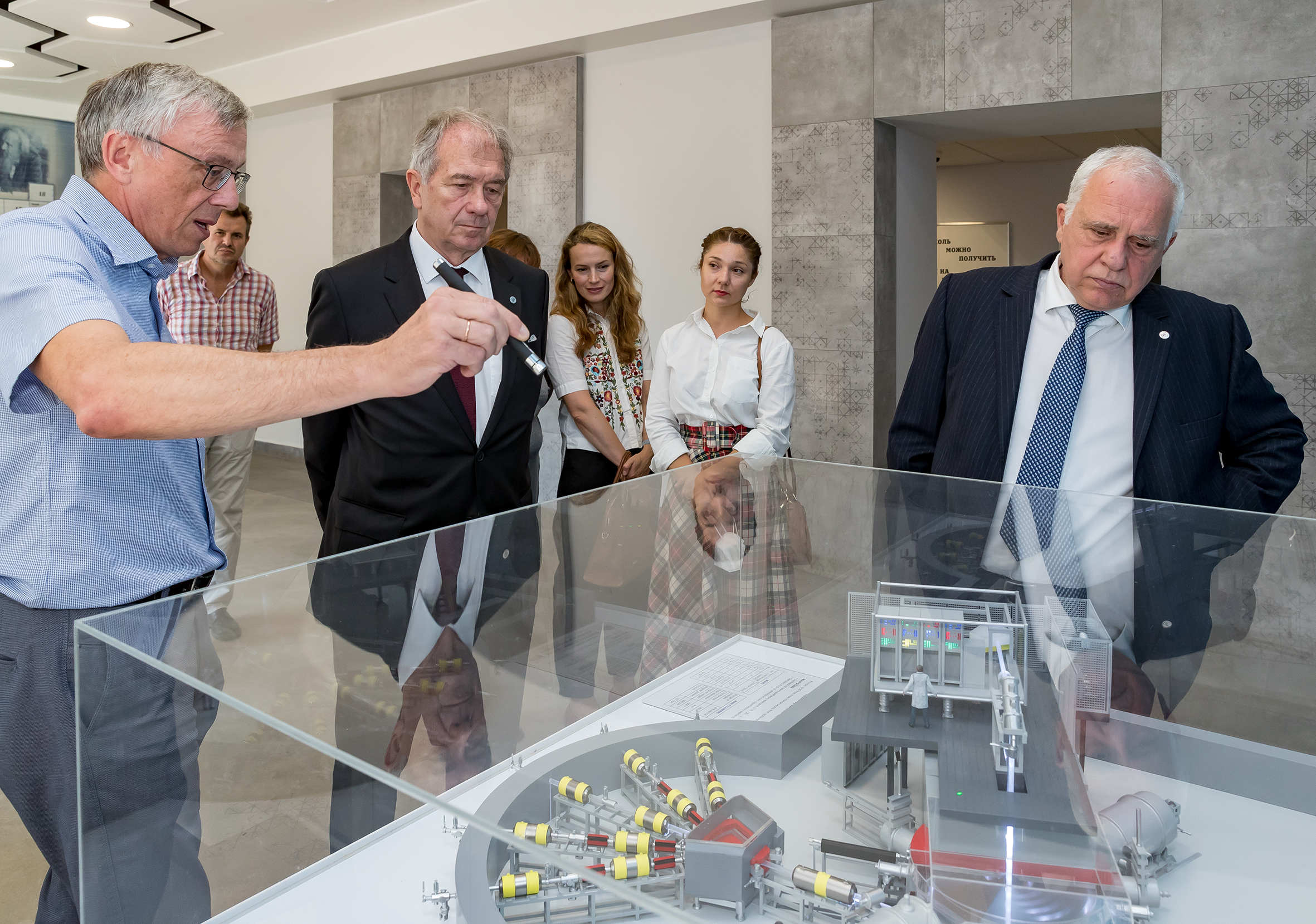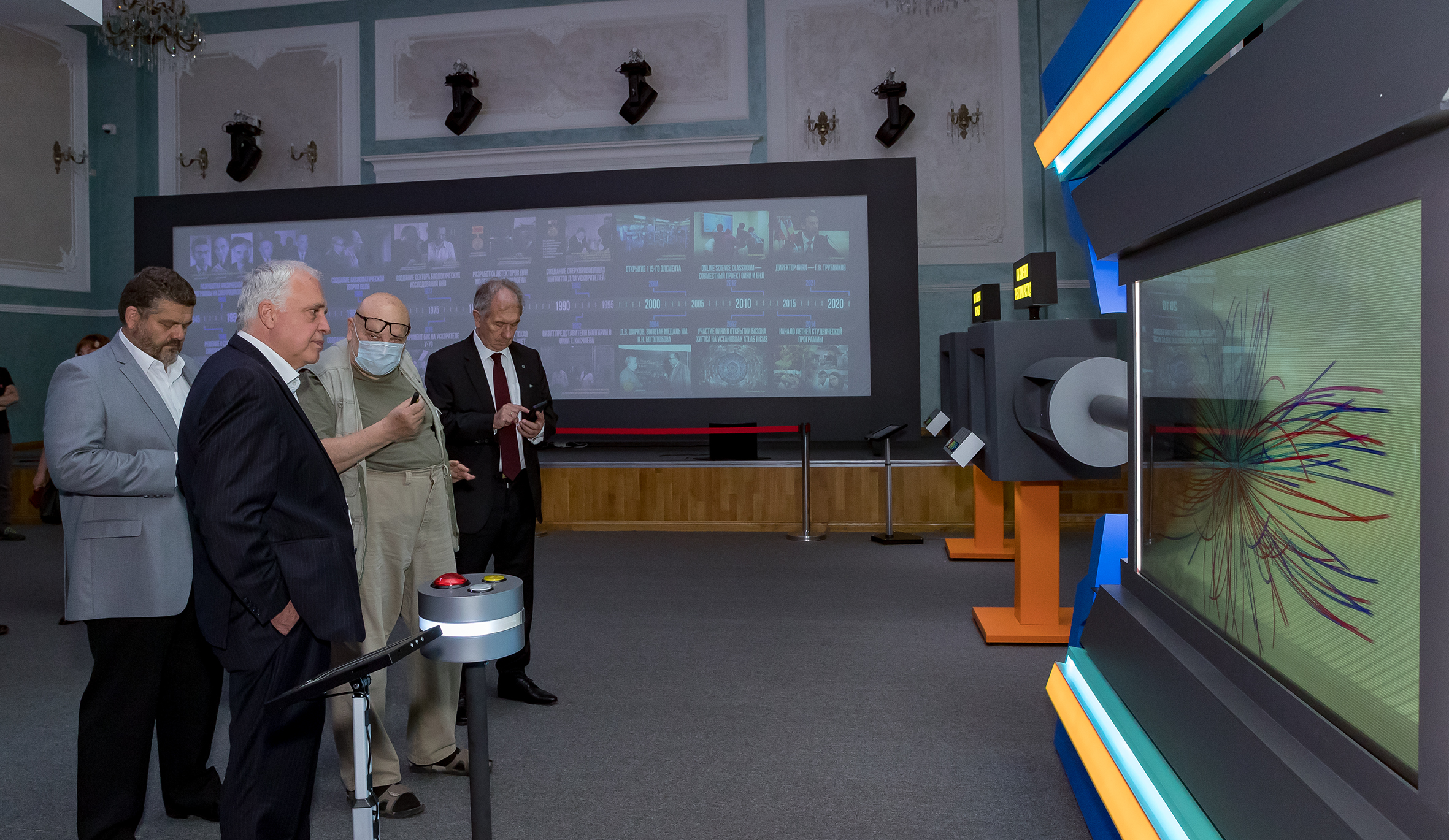 Photos by Elena Puzynina