Ambassador of Italy visited JINR
News, 27 May 2017
On 26 May 2017, the Joint Institute for Nuclear Research was visited by an Italian delegation headed by HE Ambassador Extraordinary and Plenipotentiary of the Italian Republic in the Russian Federation Cesare Maria Ragaglini. He was accompanied by First Counsellor Mr. Walter Ferrara and Science Attaché, Professor Pietro Fré.
This is the first visit of HE Cesare Maria Ragaglini to Dubna, and at the meeting with the JINR Directorate he noted that he had heard a lot about JINR and he is glad that this visit took place.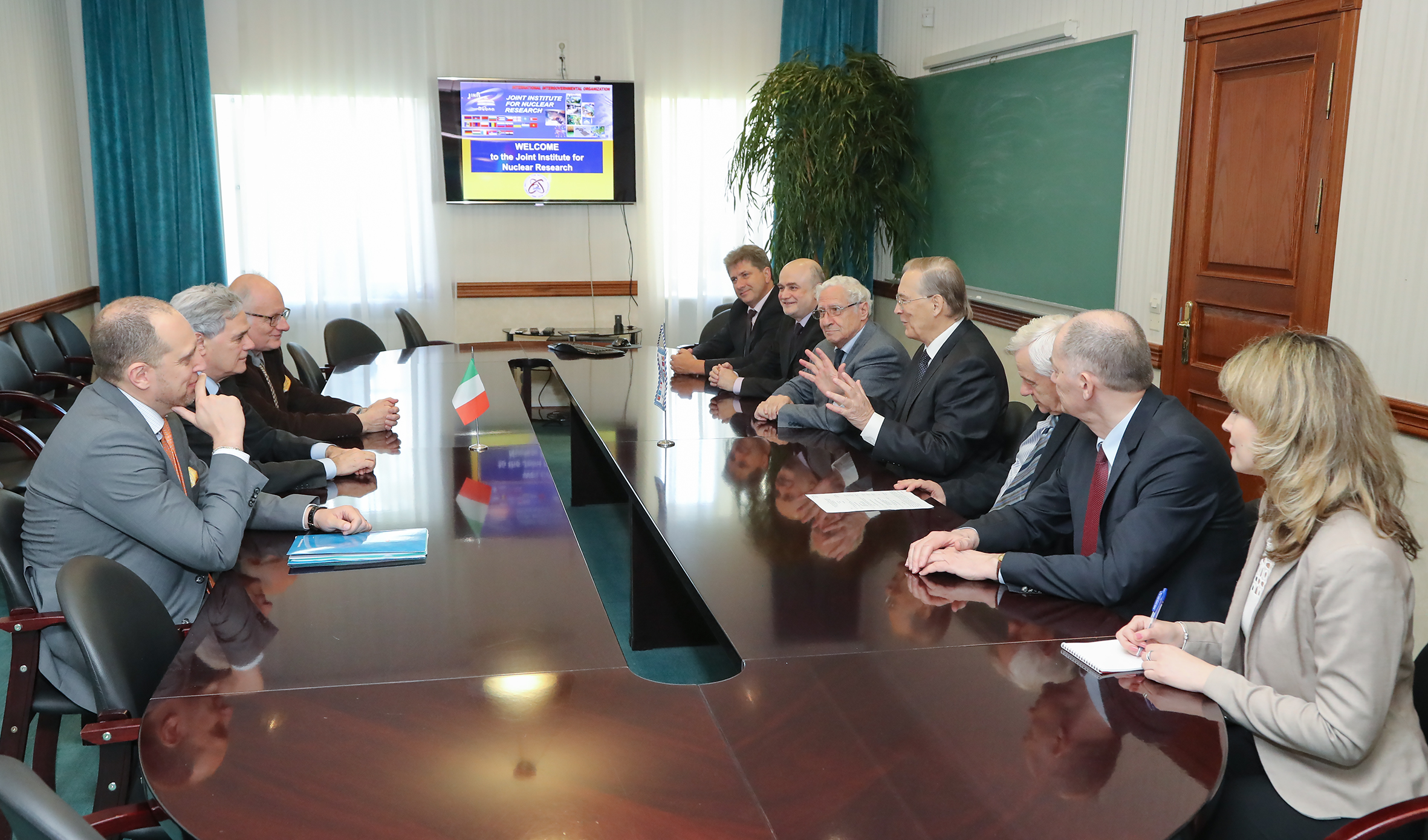 The guests visited the Laboratory of High Energy Physics, where they were acquainted with the implementation of the NICA project; they visited the Frank Laboratory of Neutron Physics, the Laboratory of Nuclear Reactions and the Laboratory of Nuclear Problems, where the guests visited the memorial office of Bruno Pontecorvo, and then the monument to B. Pontecorvo and V. Dzhelepov located in front of the International Conference Hall.
«Today, the long awaited visit of the Ambassador of the Italian Republic, the country that we believe is one of the active Associate Members of our Institute, took place – JINR Director, Academician Victor Matveev commented on the visit – The name of Bruno Maximovich Pontecorvo, an outstanding scientist of Italian origin, is of great importance in the history of Dubna, and we are proud that we can demonstrate how we cherish this memory and how his scientific ideas are developed in our Institute and in the world. We have very good prospects of cooperation with Italian scientists and specialists. We recently signed an Agreement with the National Institute of Nuclear Physics (INFN) which is the main scientific organization in Italy. The signing ceremony was held in the Italian Embassy in Moscow in the presence of the President of the Italian Republic. We were bestowed a great honour, and it is a good sign that our cooperation will develop in the right direction… We're not only encouraging a deeper involvement of Italian scientists in our programmes, but we also actively participate in international projects in Italy – the Gran Sasso National Laboratory, accelerator complexes of Frascati and Turin. I think our joint work demonstrates the importance of the integrated approach in international scientific programmes. We are very happy about a good mood of Ambassador and his colleagues, because, indeed, it is related to our Institute and our joint cooperation.»
Galina Malkovskaya, JINR Weekly Newspaper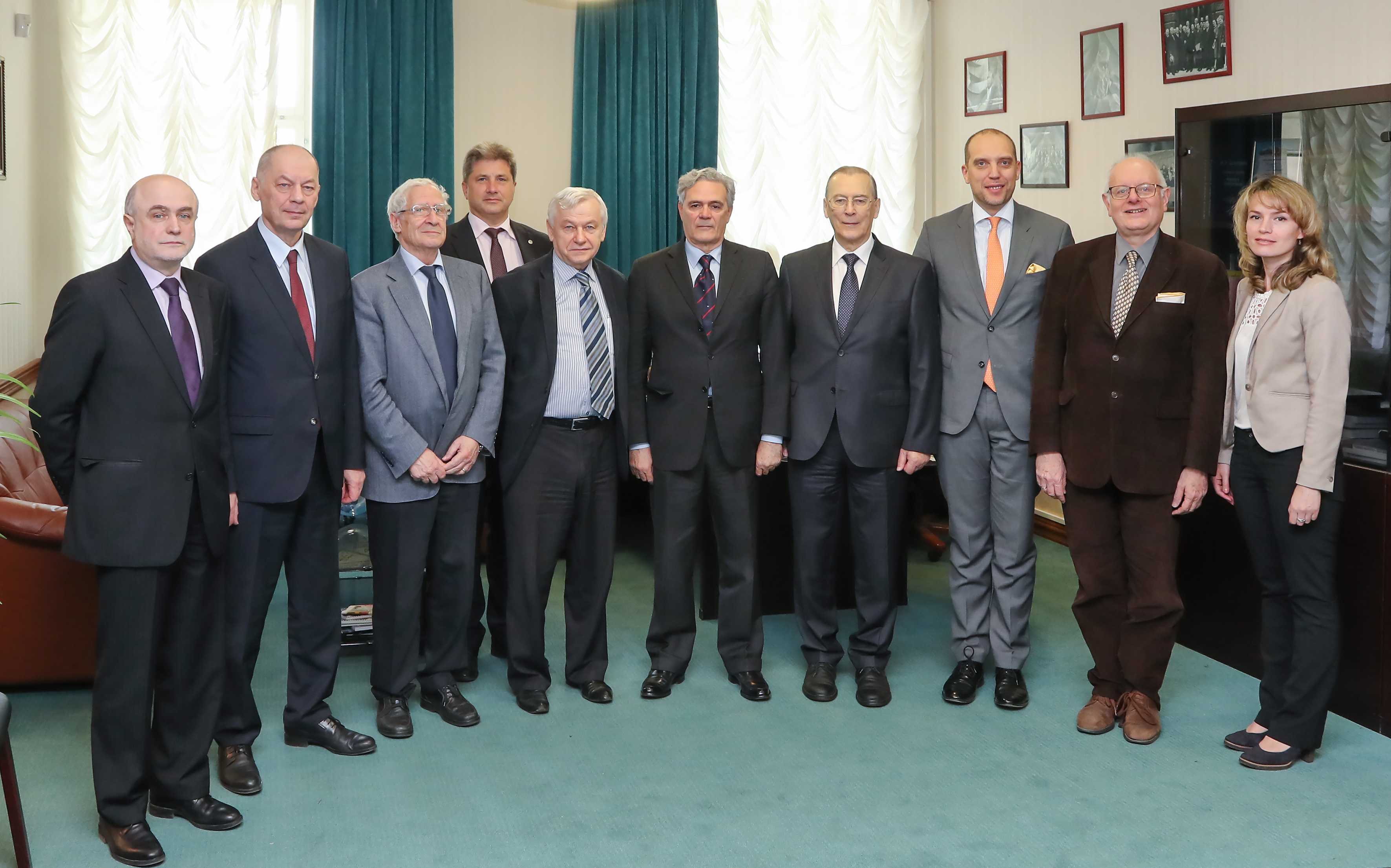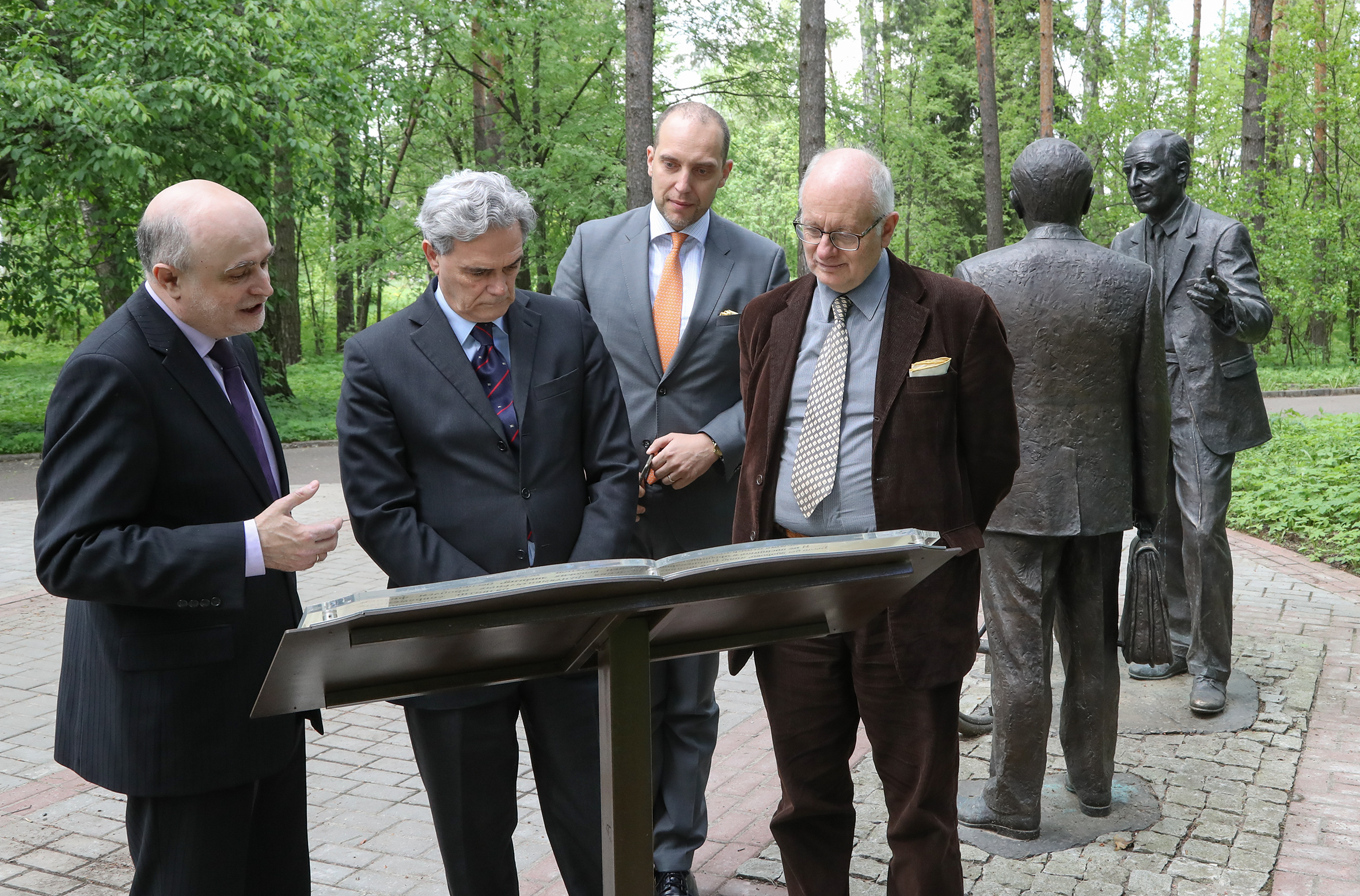 Ambassador of Italy in JINR, Magnet for the NICA/MPD mega-project of JINR in Italy