Bright colours of the International morning
Education, 26 September 2017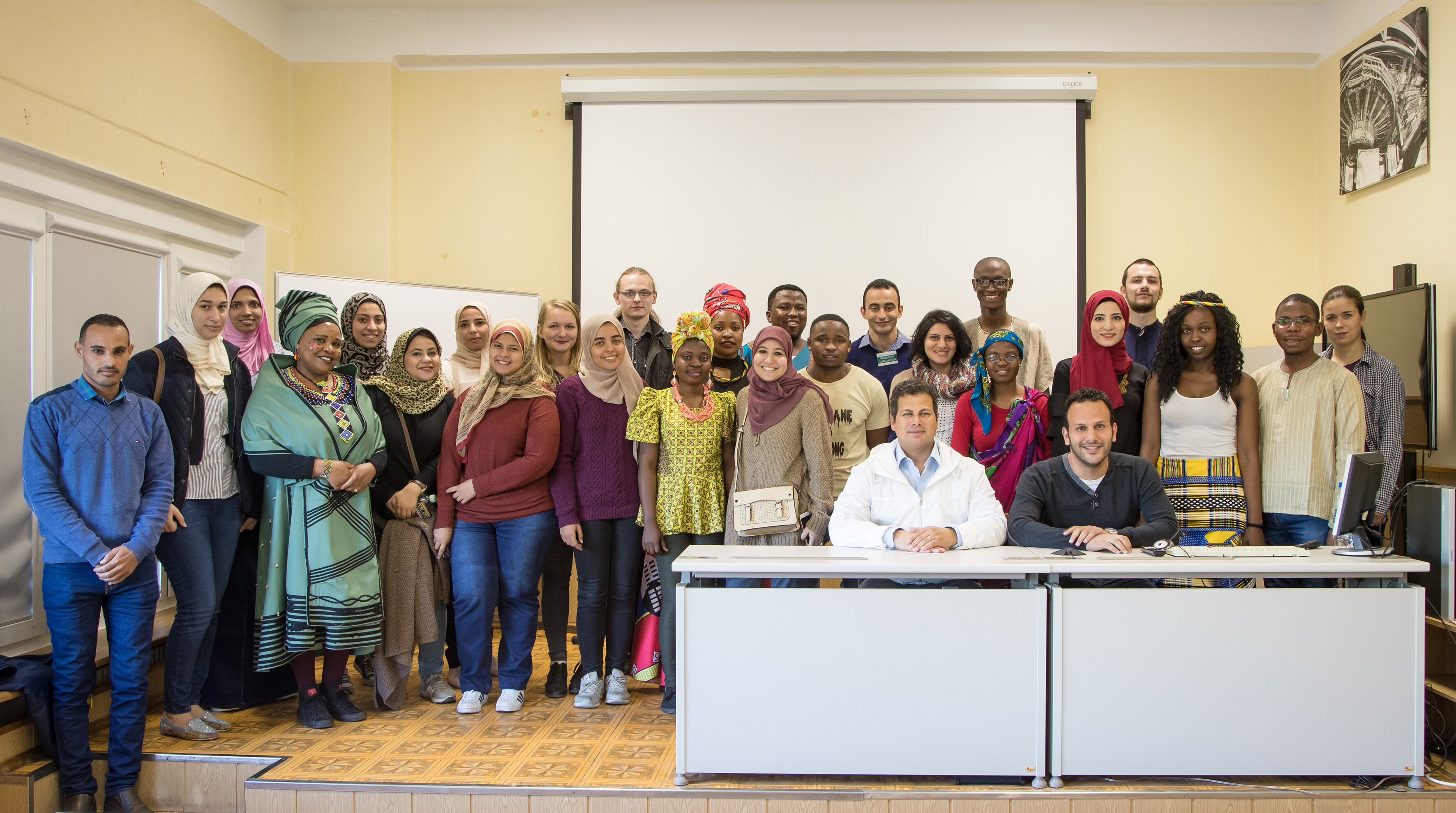 The traditional International morning was held on 22 September 2017 in the JINR University Centre and attracted a record number of students who participate in the third stage of the International Student Practice.
This time the event was opened by a lecture of an old friend of the Joint Institute Professor Richard Hoover, Head of the Astrobiological group of the National Space Science and Technology Center (NSSTC/NASA). Richard Hoover gave the students the lecture "Perspectives in astrobiology: life in the cosmos" which was dedicated to the search for life beyond our Earth, and the results of his recent studies that he is conducting, including his collaboration with the Laboratory of Radiation Biology JINR. The meeting was continued by Elena Bazanova, who told the audience about the history and culture of Russia and about the city of Dubna.
The kaleidoscope of bright performances of students presenting their native countries Belarus, Cuba, Egypt, Serbia and South Africa continued the second part of the International morning. The usual fun and friendly atmosphere of these international students meetings was conducive to a free and creative communication, so guys from South Africa performed the national anthem of their country and cheerful Cuban students inspired the audience to a lively dance.