Conference of young scientists in Almaty
News, 11 October 2021
Today, on 11 October, the 25th International Conference of Young Scientists and Specialists of JINR (AYSS-2021) started. This year, the Conference is dedicated to the 65th anniversary of JINR and the 30th anniversary of the Independence of the Republic of Kazakhstan.
The Conference has a hybrid format: it takes place offline in the largest city of Kazakhstan Almaty at the Institute of Nuclear Physics (INP) of the Ministry of Energy of the Republic of Kazakhstan and online on the Webex platform.
Vice-chairman of the Scientific Advisory Board, JINR Director Assistant for the development of biomedical projects Grigory Shirkov opened the event. "For the first time, the AYSS-2021 Conference is being held not in Dubna but in Kazakhstan, a JINR Member State," he noted. Grigory Shirkov conveyed greetings to participants of the event from the JINR Directorate and wished them fruitful work.
Co-chairman of the Scientific Advisory Board, Plenipotentiary Representative of the Government of the Republic of Kazakhstan in JINR, Director of the INP of the Ministry of Energy of the Republic of Kazakhstan Batyrzhan Karakozov greeted participants of the event. "It is a great honour for us to host the first visiting AYSS Conference. I express gratitude to the Directorate of the Joint Institute for the decision to hold this event on the basis of the Institute of Nuclear Physics of the Ministry of Energy of Kazakhstan," he said. Batyrzhan Karakozov congratulated the Joint Institute on the 65th anniversary and noted the importance of holding the Conference in Kazakhstan in the year of its 30th anniversary of Independence. Moreover, he introduced to participants the INP history, major research areas, and scientific facilities.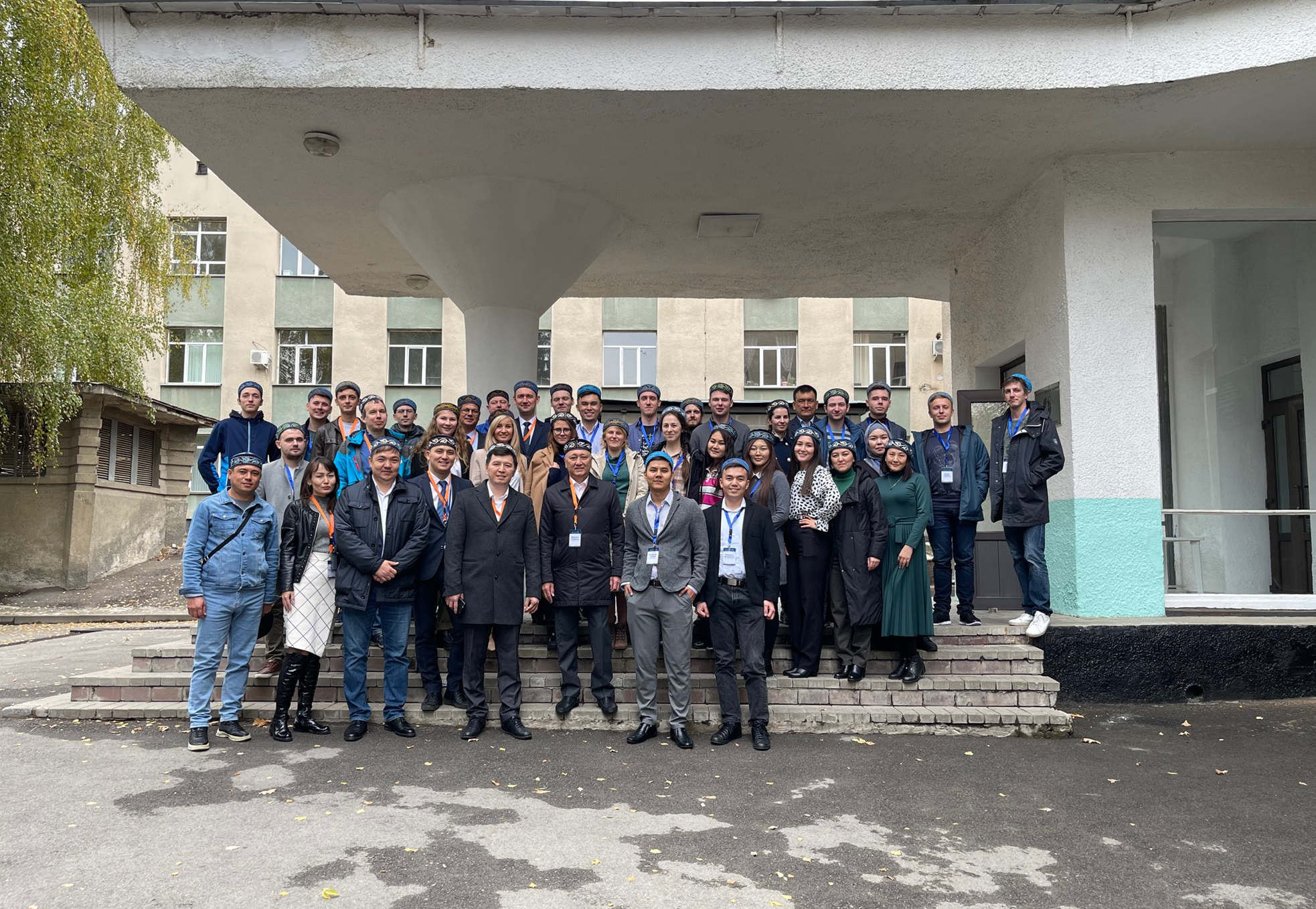 Within the framework of the Conference, young and distinguished scientists will give lectures on recent theoretical, experimental, and applied investigations conducted all around the world with the emphasis on the major results obtained at JINR. There will be nine thematic sections:
Theoretical Physics
Mathematical Modeling and Computational Physics
High Energy Physics
Particle Accelerators and Nuclear Reactors
Experimental Nuclear Physics
Information Technology
Condensed Matter Physics
Applied Research
Life Science
The annual conference gathers students, postgraduates, young scientists and specialists from JINR and other scientific centres over the world. The selected talks will be recommended to be published in the refereed journal. Participation in the Conference will be confirmed by a certificate. The working language of the event is English.
The Conference will be finished on 15 October.