Delegation of the Ugandan Government visited JINR for the first time
News, 27 February 2019
On 23 February 2019, a delegation from the Republic of Uganda headed by Minister of Science, Technology and Innovation Elioda Tumwesigye visited JINR. Representatives of the Ministry of Science, Technology and Innovation, state bodies, industrial and scientific organizations of Uganda, as well as Counsellor Ambassador of the Embassy of Uganda in the Russian Federation Rutazindwa M. Gideon came to Dubna as members of the delegation. The delegation arrived at Dubna accompanied by executive officers of the Ministry of Science and Higher Education of Russia and a working group of the Russian-Ugandan Intergovernmental Commission.
JINR Vice-Director Mikhail Itkis welcomed the delegation from Uganda on behalf of the JINR Directorate. In the frames of the visit, the guests had an excursion to the Frank Laboratory of Neutron Physics where they were acquainted with opportunities of the research reactor IBR-2 and, in particular, with the practical application of neutron activation analysis in the projects of monitoring the environment at the REGATA facility. In the Flerov Laboratory of Nuclear Reactions, the guests visited the Factory of superheavy elements that is being prepared to the launch.
At the end of the visit, a working meeting of the delegation with JINR representatives was held. The parties discussed formats and mechanisms of the Ugandan participation in the JINR activities, including international educational programmes. The Uganda representatives expressed their wish to explore in greater details the activities and the scientific infrastructure of JINR. In this regard, the guests got interested in opportunities provided by regular JEMS training programmes for decision-makers in science.
At the end of the visit, Minister Elioda Tumwesigye shared his impressions in the interview to the Institute's mass media. He noted, in particular: "Our visit to Russia was required by signing of the memorandum for cooperation with the RF Minobrnauki aimed at the development of the two-party cooperation of Uganda and Russia in the fields of science, technologies and education. At present, Uganda works on the development of the nuclear power industry that is why establishment of contacts with organizations possessing expertise in the fields of peaceful atom is important for us. The visit to JINR greatly impressed us and we hope to continue our contacts and discussion of possible cooperation."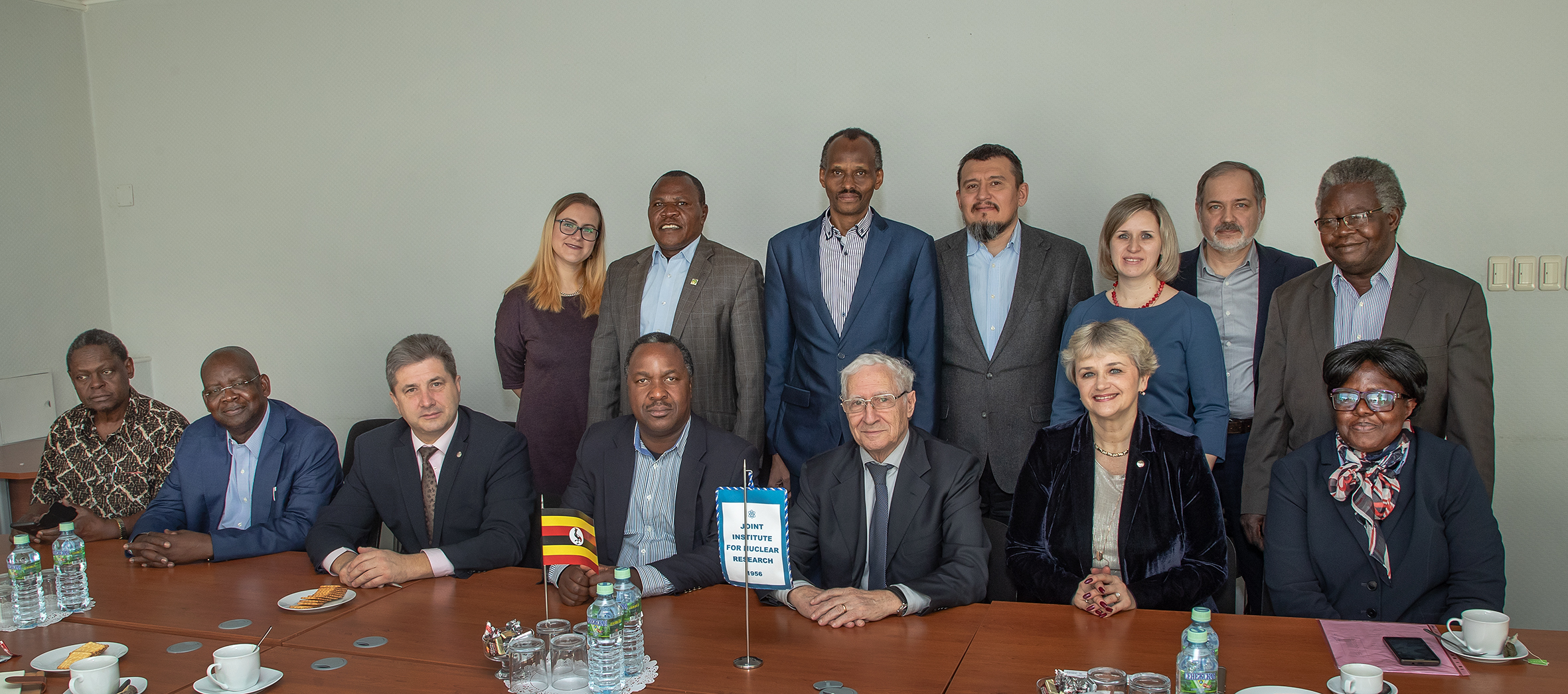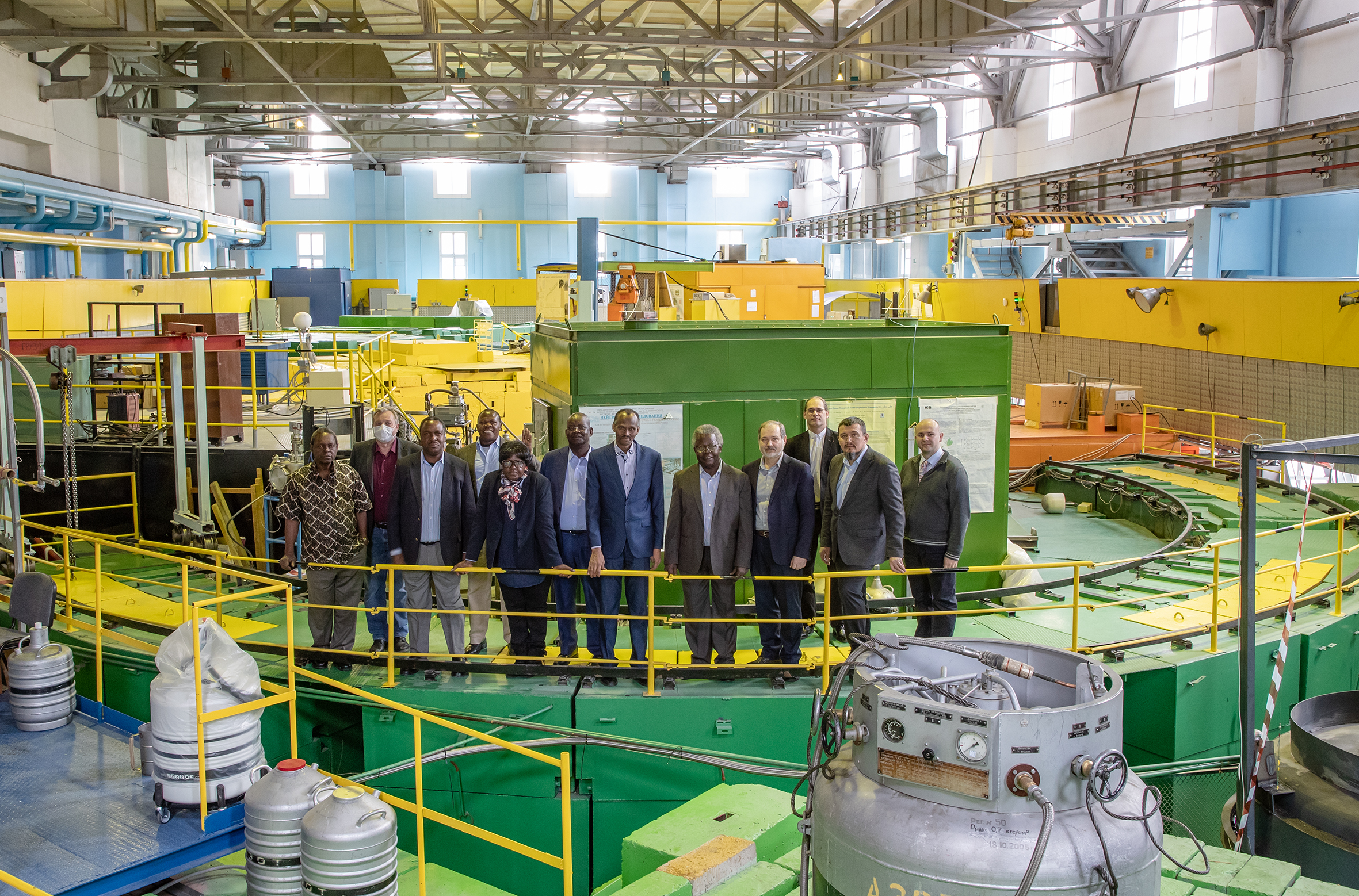 Photos by Igor Lapenko, Scientific Information Department