First meeting of Vietnam-JINR Coordination Committee
News, 22 March 2021
On 17 March 2021, the first meeting of the Joint Coordination Committee (JCC) on Vietnam-JINR cooperation was held in the video conference format.
Vice-Director B. Yu. Sharkov headed the JINR delegation. Plenipotentiary Representative of the Government of Vietnam Le Hong Khiem headed the Vietnamese delegation. Mr Tran Thi Thanh, President of the Vietnam Atomic Energy Institute (Vinatom) and representatives of the industry structures included in the Vinatom system also took part in the meeting. Moreover, Chief Designer of scientific and research reactors at NIKIET Rosatom I. T. Tretyakov took part in the event as an invited expert.
The meeting confirmed the key fields of JCC work aimed at deepening Vietnam's participation in JINR. In particular, support and expansion of the joint scientific programme, the creation of a joint laboratory based on the planned research reactor in Vietnam, participation of Vietnam in the JINR programmes of personnel training, active involvement of new partners from Southeast Asia into joint projects. These issues were discussed at the session of the Committee of Plenipotentiary Representatives of the JINR Member States held in Hanoi in November 2019 and at the consultations that followed.
Participants of the first JCC meeting noted the long-term and multi-component character of the task of deepening Vietnam's participation in JINR and expressed the intention to draft a strategic action plan for the next meeting.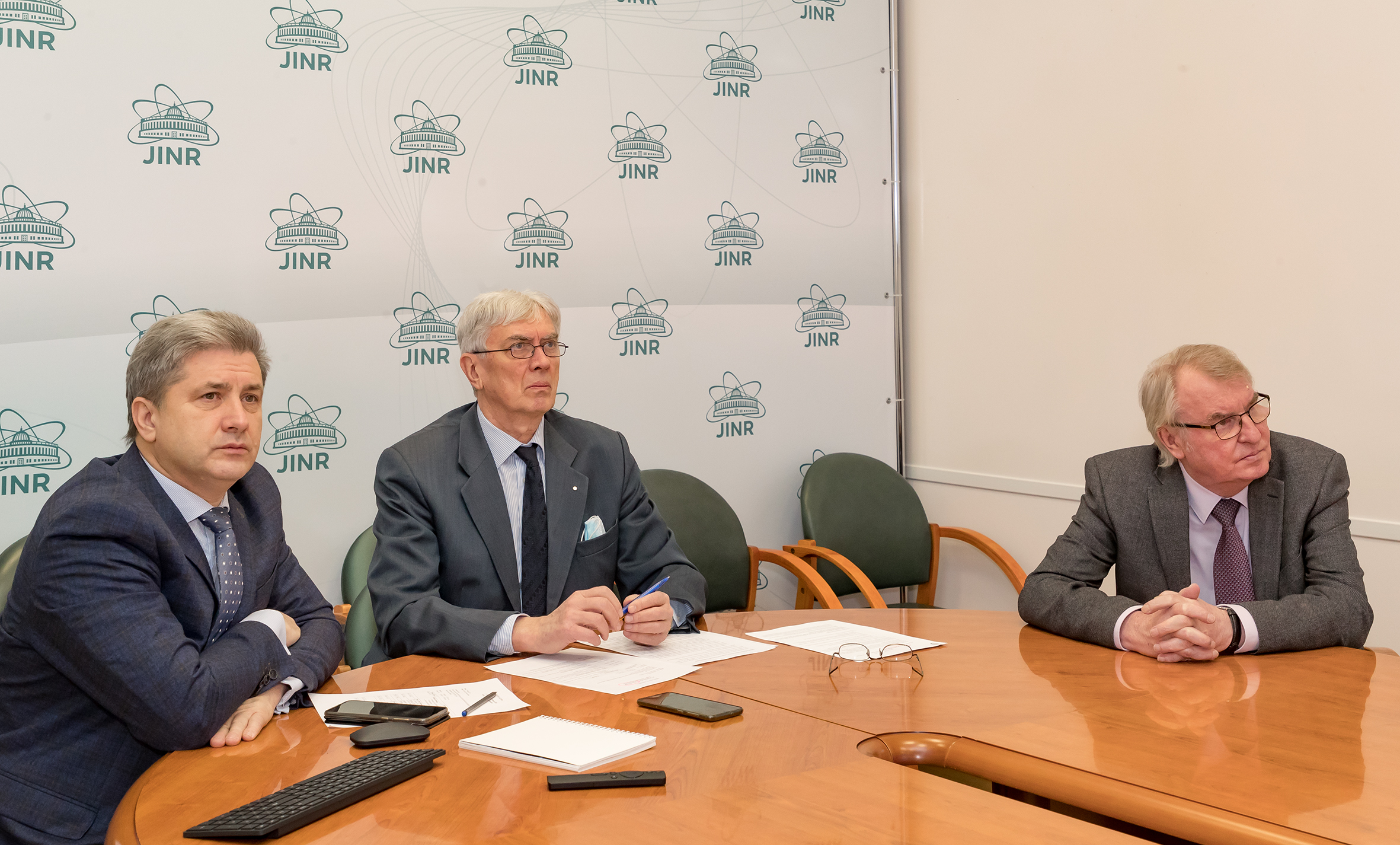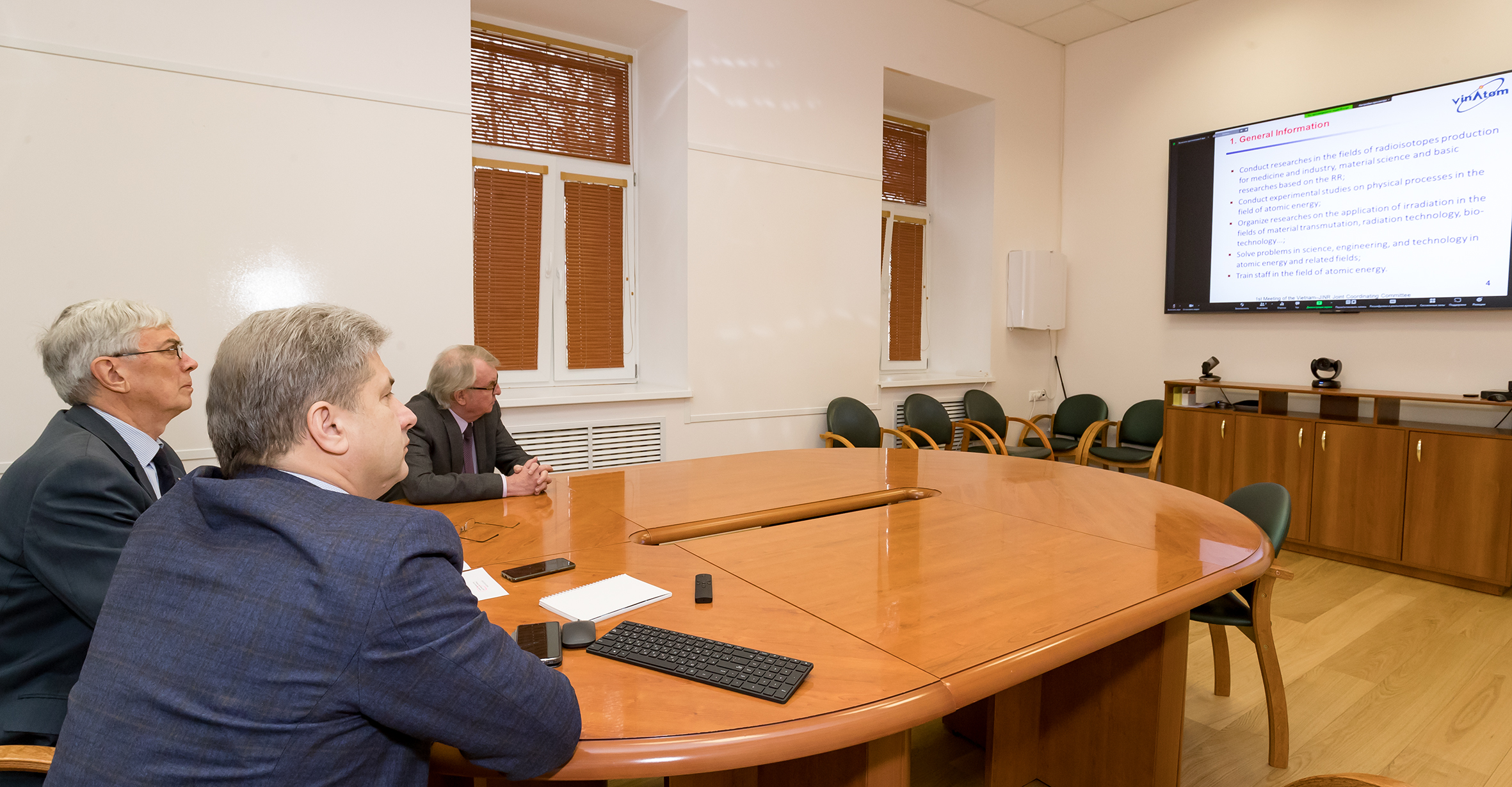 Photos by Elena Puzynina