Happy 60th Anniversary to the Bulgarian Nuclear Regulatory Agency!
News, 03 July 2017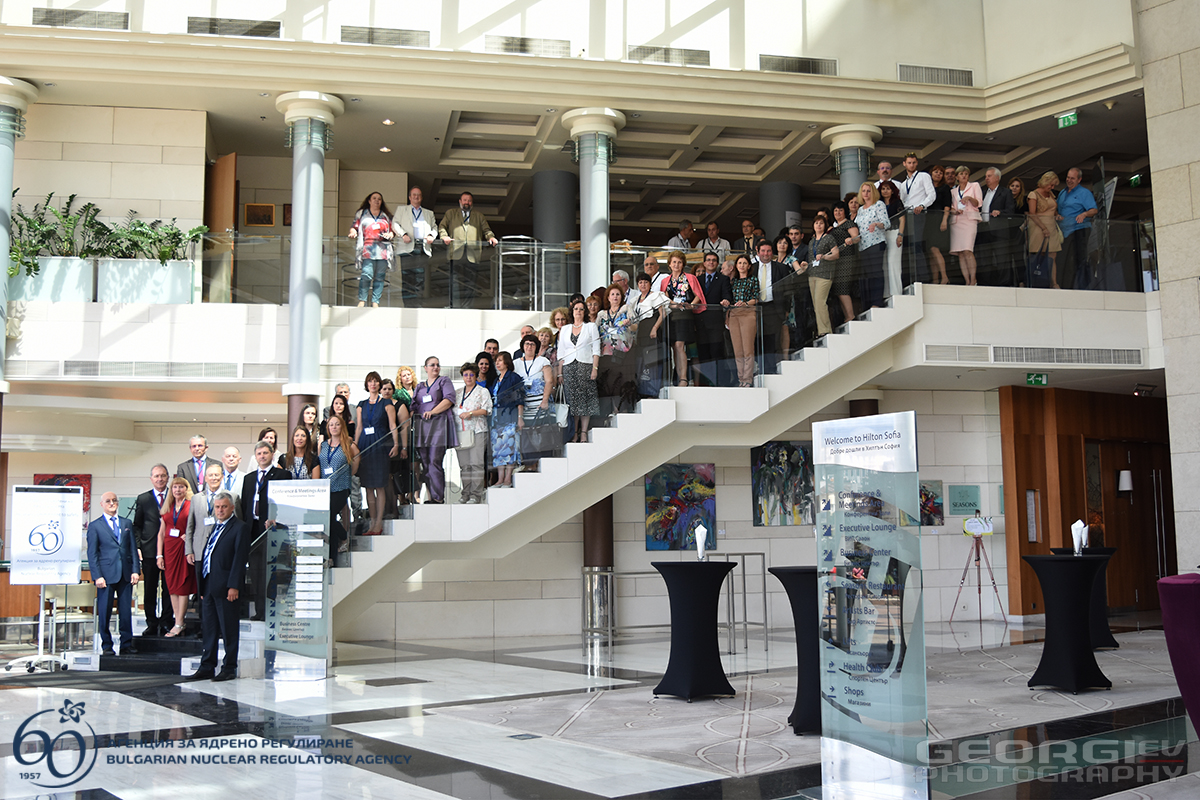 On 30 June – 1 July 2017, a delegation of the Joint Institute for Nuclear Research participated in festive events dedicated to celebration of the 60th anniversary of the Bulgarian Nuclear Regulatory Agency which is headed by Plenipotentiary of Bulgaria in JINR L. Kostov. JINR Director, Academician V.A. Matveev, VBLHEP Director, Professor V.D. Kekelidze and Head of the JINR International Cooperation Department D.V. Kamanin arrived in Sofia to convey congratulations from Dubna.
The festive meeting which was held in the Hilton hotel in Sofia attracted a large number of guests from Bulgarian, foreign and international organizations. The JINR's country of residence, the Russian Federation was represented by a delegation of Rostekhnadzor headed by State Secretary – Deputy Head of Rostekhnadzor A.L. Rybas.
The programme of the festive meeting included two lectures by international organizations – Director of Department of Technical Cooperation Martin Krause made a presentation of IAEA and JINR Director V.A. Matveev spoke about JINR nowadays and its cooperation with Bulgarian scientific centres.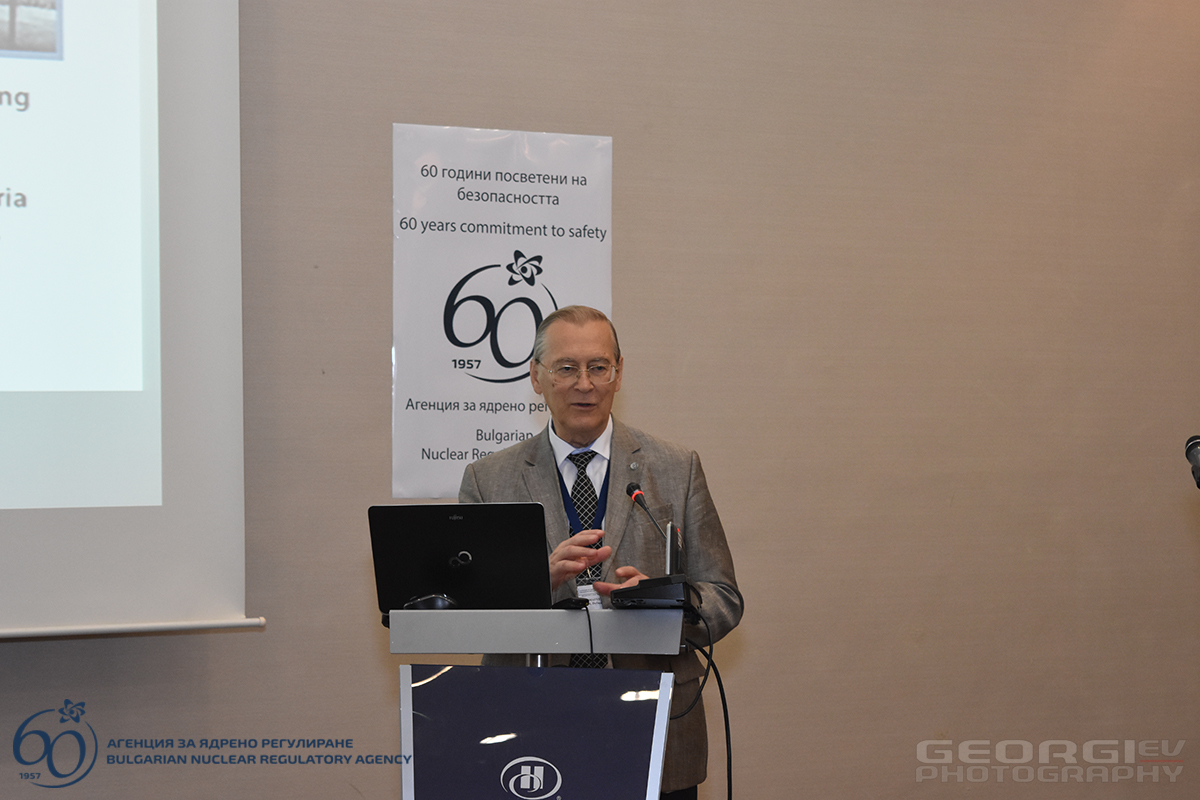 In his congratulatory address, V.A. Matveev noted that the Nuclear Regulatory Agency has represented the Republic of Bulgaria in JINR since the BNRA establishment and, what is particularly pleasant, the current Chairman of the Agency, Professor L. Kostov is not only the Plenipotentiary of Bulgaria at JINR, but he also is the elected Chairman of the JINR Committee of Plenipotentiaries; and serving in this position he contributed a lot to development of participation of Bulgarian scientists in activities of the Institute and to enhancement of its international prestige.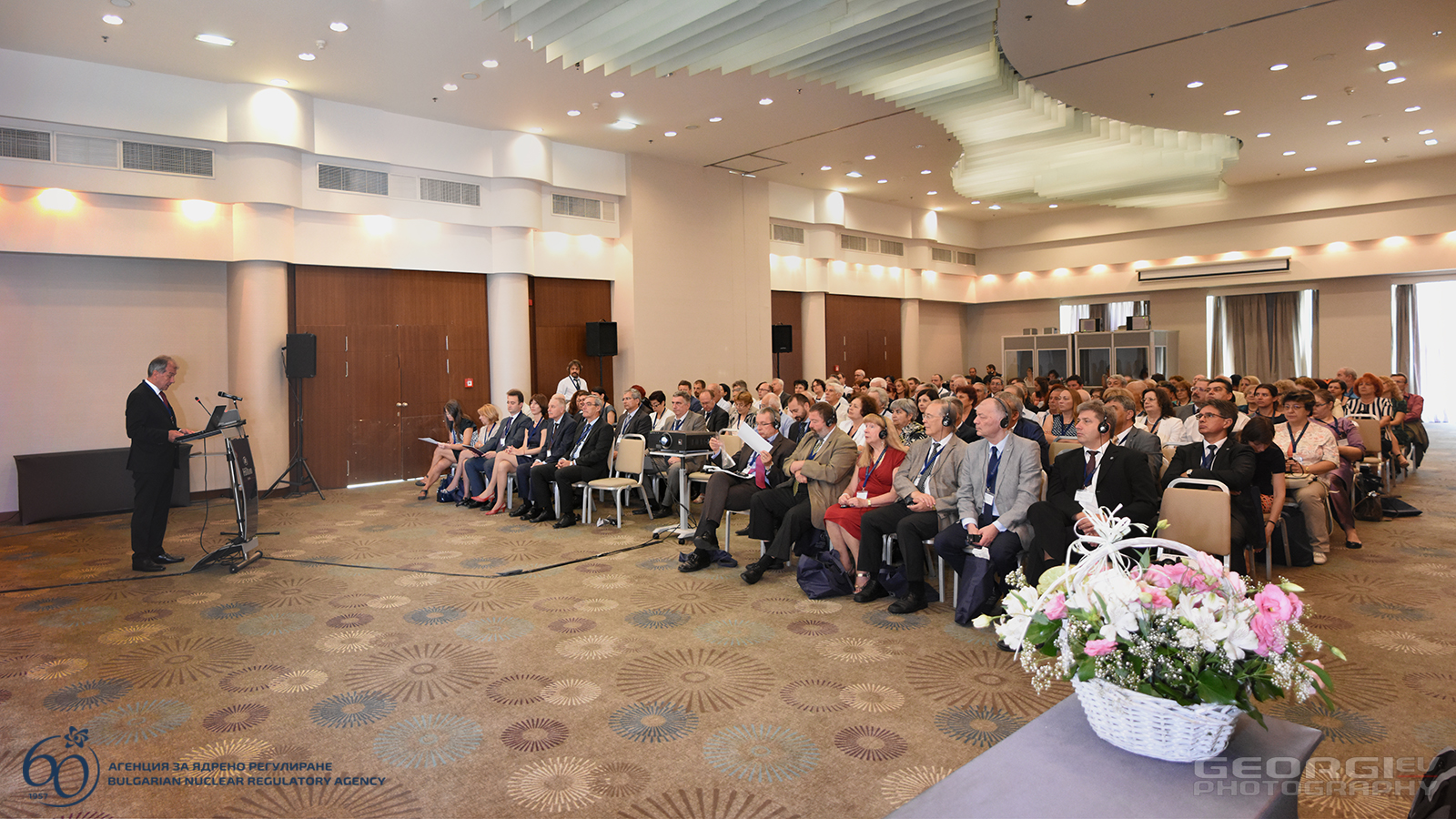 A number of discussions and meetings were held on the sidelines of the festive events. The JINR delegation met with Deputy Minister of Education and Science of Bulgaria, Professor I. Dimov, contacts with the Bulgarian Nuclear Society were established and new initiatives in the fields of educational projects were announced.
Taking this opportunity, the international staff of JINR and the JINR Directorate congratulates the staff of the Bulgarian Nuclear Regulatory Agency on its 60th anniversary and wishes its staff members every success and happiness!