JINR and ARE discussed cooperation status
News, 22 March 2021
On 16 March 2021, the 10th regular session of the Joint Committee on JINR-ARE Cooperation was held as a video conference.
Vice-Director Richard Lednický, Director of the University Centre Stanislav Pakuliak, Head of the International Cooperation Department Dmitry Kamanin, Director of the Laboratory of Neutron Physics Valery Shvetsov, and Head of the national group of Egypt in JINR Wael Badawy took part in the event on behalf of JINR. The Egyptian party was represented by Vice-President of the Academy of Scientific Research and Technology Gina El-Feky and Professor of the Faculty of Pharmacy of Helwan University Samek Surur.
Participants of the Committee discussed prospects for expanding the cooperation fields and participation of Egyptian scientists and specialists in large-scale JINR projects, such as the new neutron source in the Laboratory of Neutron Physics and the SPD experiment in the frames of the NICA mega-science project. Participants noted that despite the pandemic the Roadmap for JINR-Egyptian cooperation development is being implemented according to the plan. A considerable potential has been accumulated for the resumption of practical communication and the restoration of full cooperation with the exchange of visits, organization of student internships, and long-term business trips for specialists. The Egyptian party highlighted the interest in the possibilities of the JINR Innovative Centre being created. During the Committee, the parties also agreed to start work of the JINR Information Centre in the Academy of Scientific Research and Technology in the near future as well as to prepare its inauguration scheduled for the end of the year in Cairo.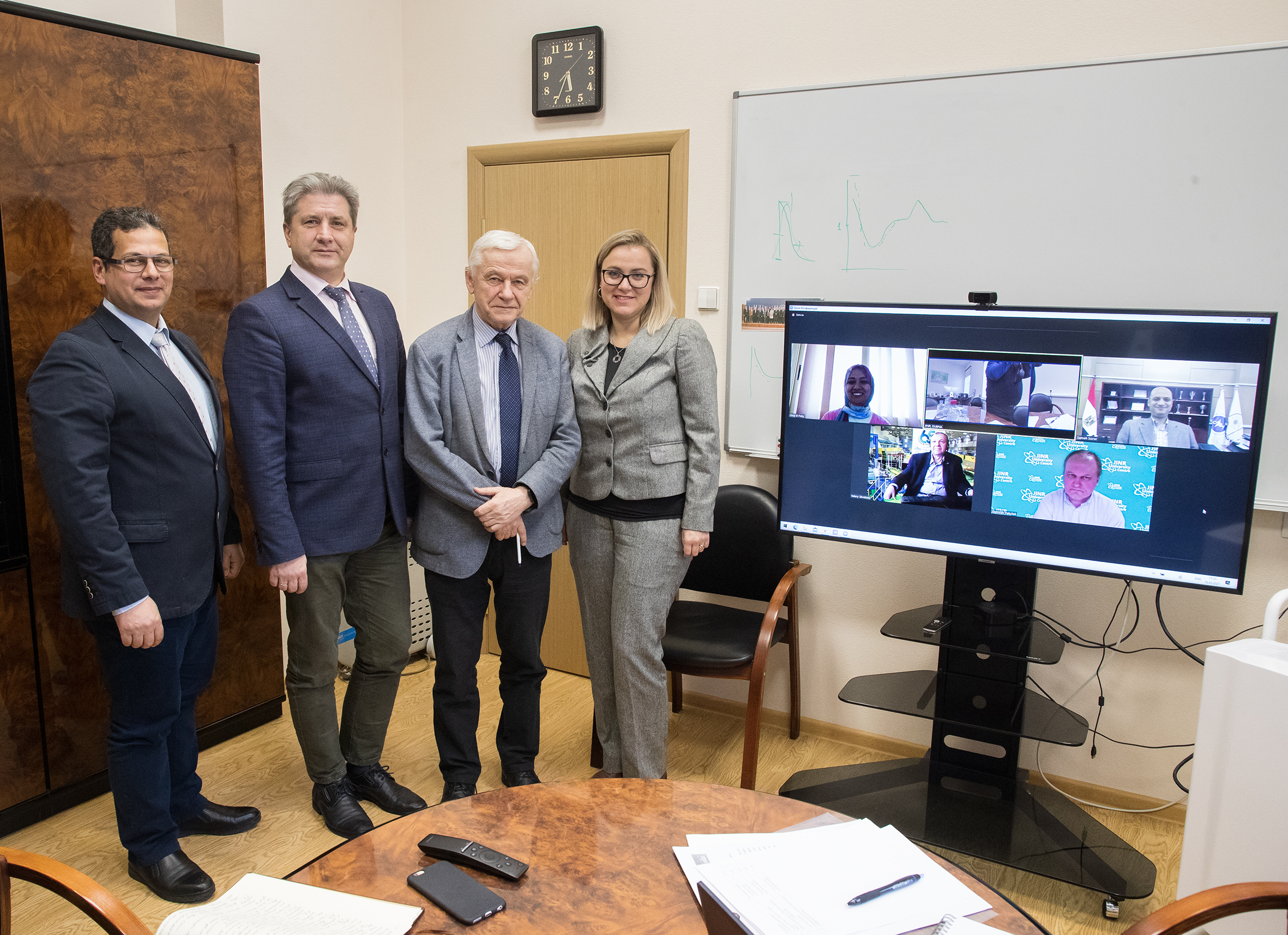 Photos by Igor Lapenko