Meeting with new Plenipotentiary Representative of Azerbaijan was held
News, 23 March 2021
On 18 March, the JINR Directorate met with new Plenipotentiary Representative of the Government of the Republic of Azerbaijan in JINR Academician Arif Gashimov appointed to this position on 19 February 2021 and his deputy Anar Rustamov. Adil Garibov, Academician-Secretary of the National Academy of Sciences of Azerbaijan (ANAS), Chairman of the Commission on Relations of the Republic of Azerbaijan with JINR under ANAS, also took part in the meeting.
JINR Director Academician Grigory Trubnikov, Scientific Leader of the Institute Academician Victor Matveev, Vice-Director Sergey Dmitriev, Chief Scientific Secretary Alexander Sorin, and Head of the International Cooperation Department Dmitry Kamanin took part in the event on the JINR side.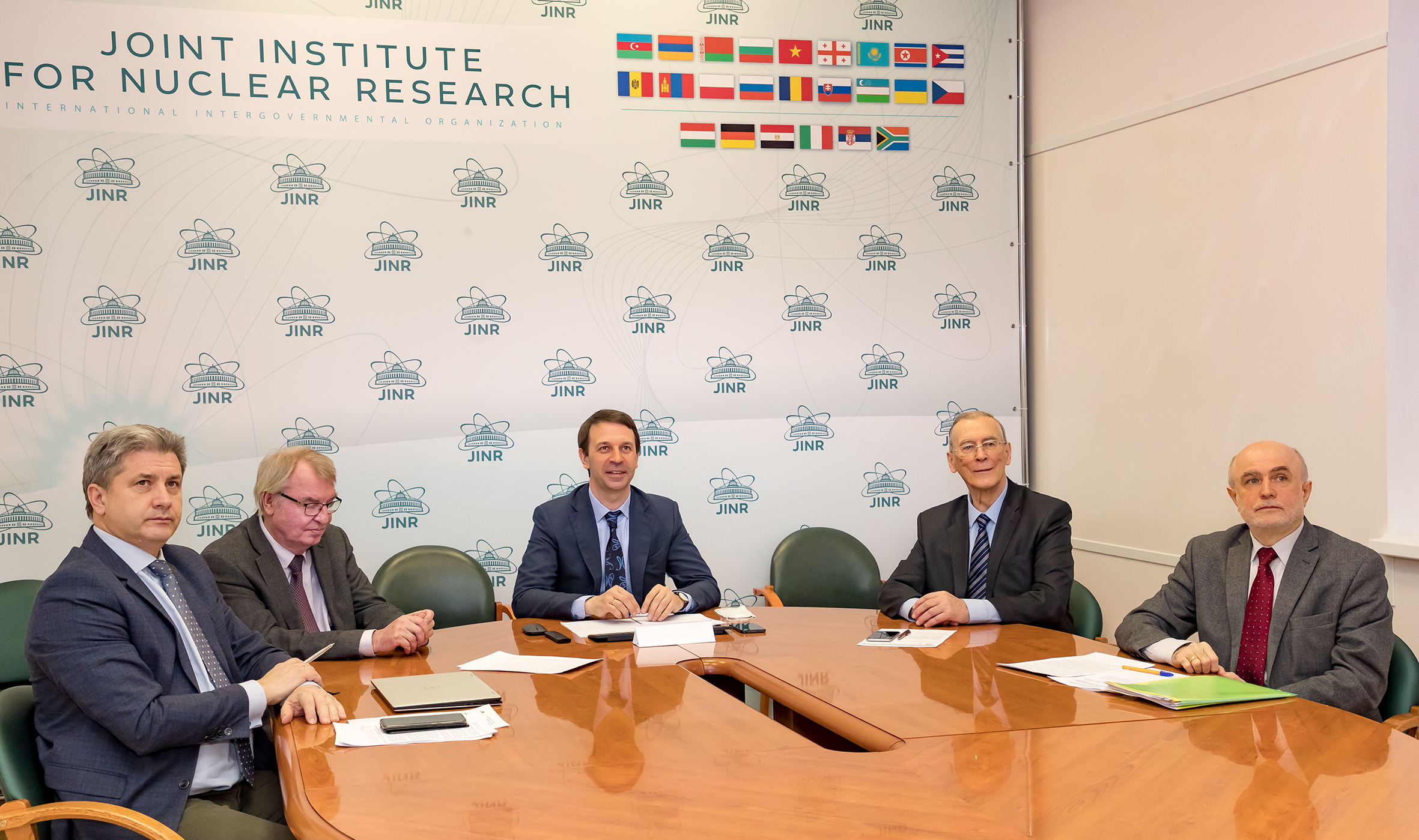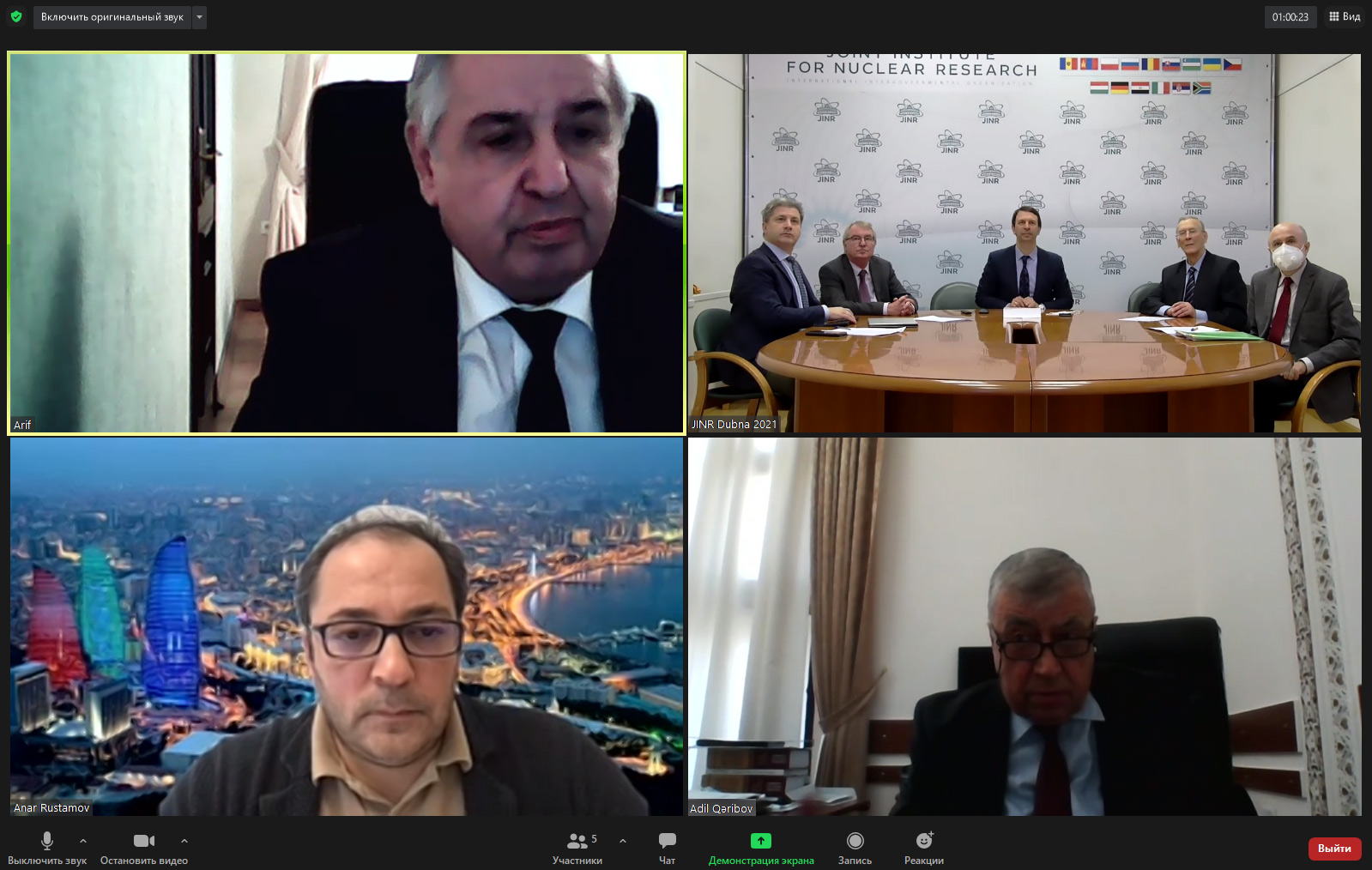 The parties noted the existing close and fruitful cooperation between JINR and Azerbaijan, as well as agreed on its further expansion. Participants paid special attention to the development of cooperation in the framework of the NICA mega-science project. In addition to high energy physics, the parties noted the high potential for cooperation enhancement in the fields of nuclear physics, radiation material sciences, IT, and radiobiology. Moreover, a significant role of JINR in training highly qualified scientific staff was noted.
The Azerbaijani party announced the initiative to hold a reporting seminar of Azerbaijani employees at JINR. The JINR Directorate expressed readiness to support this idea and proposed organizing this event in the online format due to the current epidemiological limitations. Moreover, Plenipotentiary Representative of Azerbaijan Arif Gashimov announced his intention to visit JINR in mid-April 2021.
JINR Director Grigory Trubnikov in his turn invited Azerbaijani representatives to take part in festive events dedicated to the 65th JINR anniversary scheduled for July 2021.
Photos by Elena Puzynina