MPD experiment – another step forward
News, 14 October 2022
The last three plates of the magnetic circuit have recently been installed at the MPD facility of the NICA Accelerator Complex. Thus the steel cover made of 28 steel plates, each weighing 18 tonnes, is completely assembled. When carrying out this operation, it was important for the team to achieve the highest level of installation accuracy.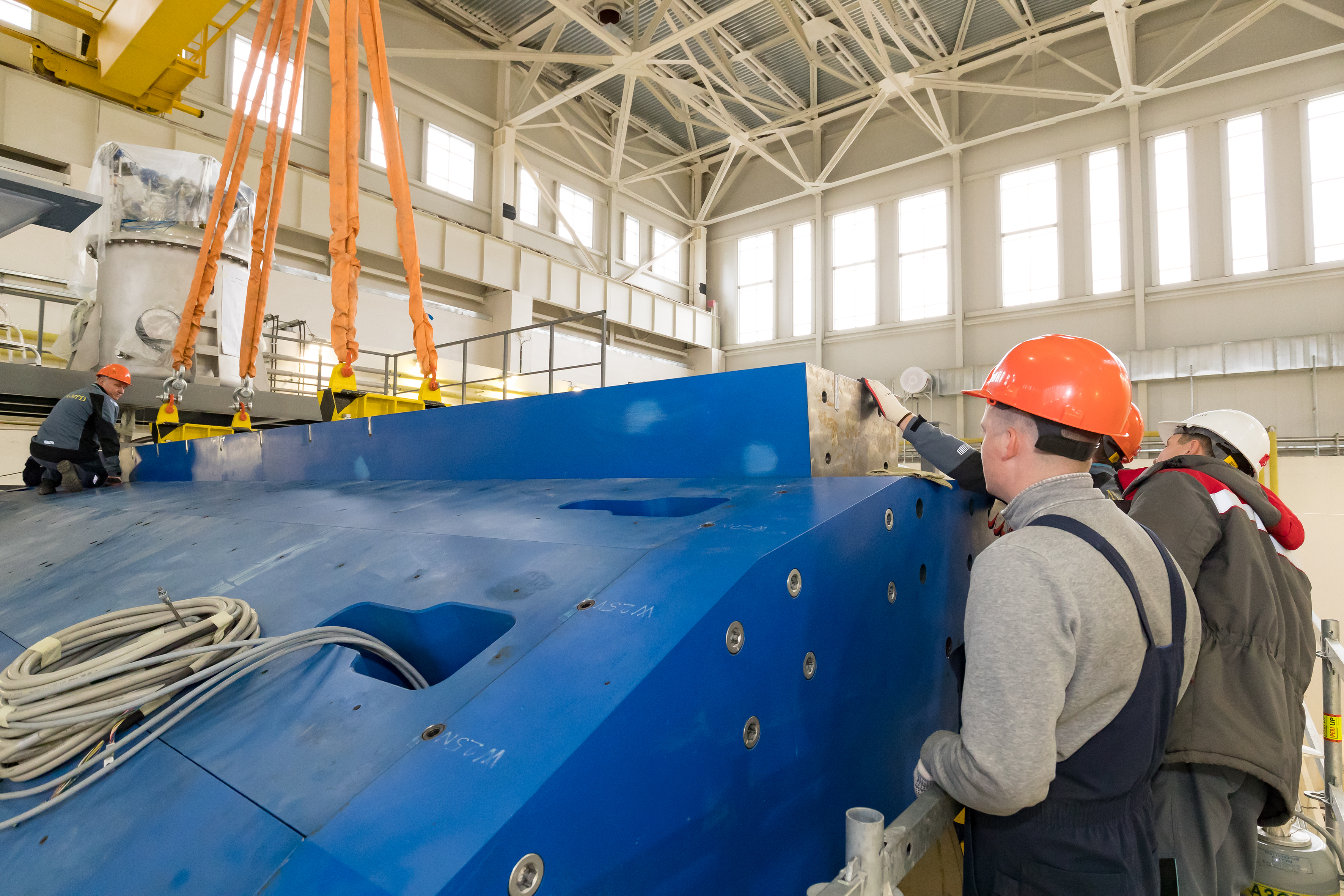 At the end of 2020, 28 plates of the magnetic circuit were under assembly. Thus, the team gained the necessary experience. In addition, the specialists ensured that the geometry of the magnetic circuit was perfectly maintained, which means that the plates and support rings sustaining the plates were made with the proper precision. After the installation of each plate, pins Ø33H7/p6 were inserted and cooled with liquid nitrogen. Each pin was individually labelled and fitted in a corresponding hole between adjacent plates and between plates and support rings. Thus, each plate occupied the same spatial position that it had during the check assembly at a plant in the Czech Republic 3,5 years ago.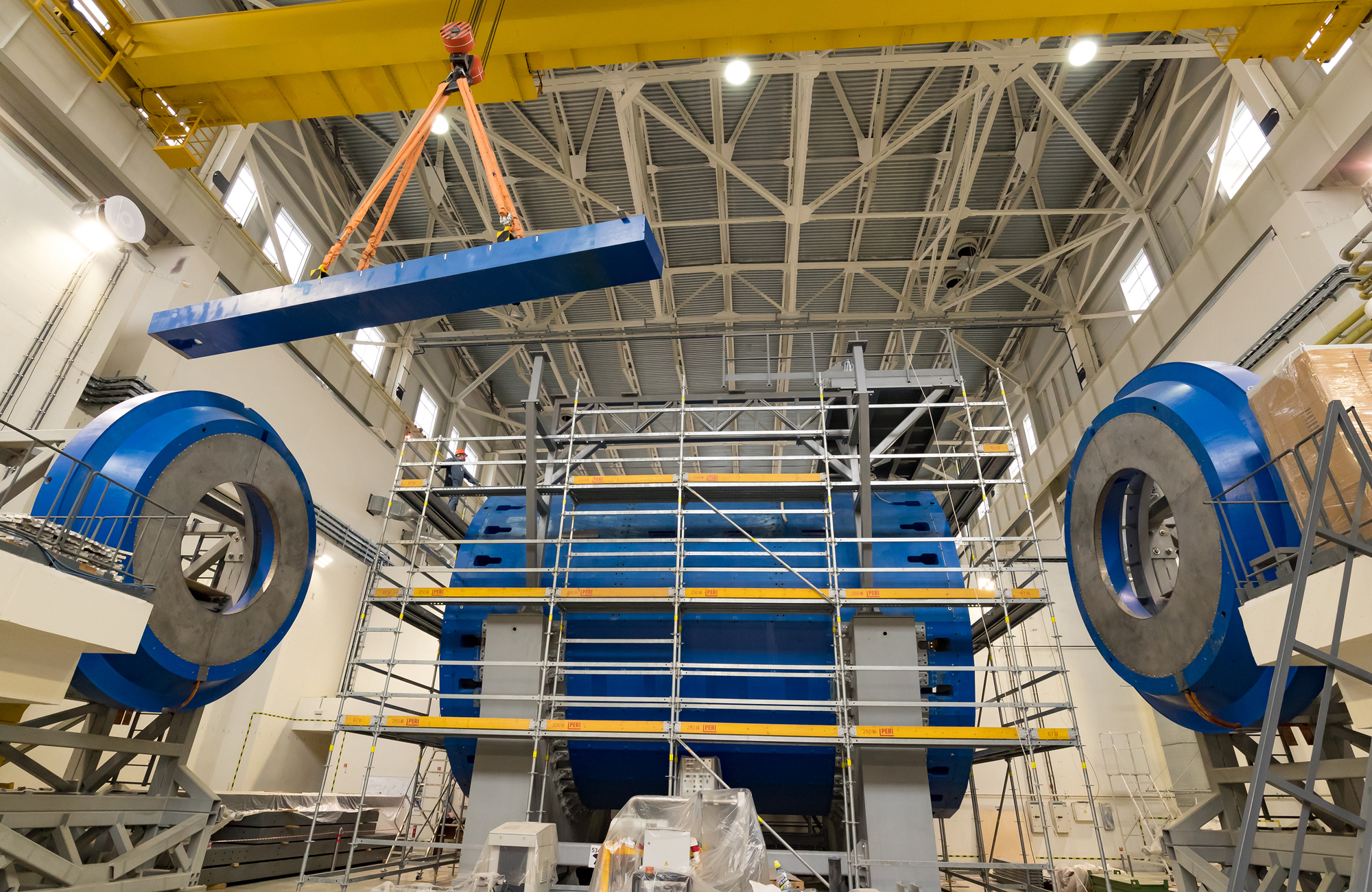 The last three plates of the magnetic circuit installed at MPD
This procedure had to be carried out again during the final installation. The team can now place the upper platform over the magnetic circuit and begin installing and assembling the cryogenic and vacuum equipment. Leak tests will be then performed. It will be also necessary to install pipelines from the MPD hall to the cryogenic site.
The installation of the last three plates was preceded by the technically challenging assembly and installation of the Chimney unit, which is the connection between the solenoid and the cryogenic system. The unit was developed by VBLHEP specialists. This was a very crucial step, as the assembly included both bayonet mounts and bellow expansion joints. The task was complicated by disruptions in the supply of equipment due to the global situation.
The next stage of assembly is the installation of the correction coils. It should be mentioned that the two correction coils that round out the magnetic field at the endcaps are part of the MPD magnet together with the solenoid, the superconducting cable and the magnetic circuit. In June and July this year, coils weighing 2 tonnes each were placed in 40 tonne steel poles and then rolled onto moving jigs. This will ensure that the coils will be placed in the solenoid's support rings later.
Next week the final measurements of the position of the magnetic circuit and the solenoid inside will be made. The position of the correction coils on the jigs will also be measured. The gathered data will be transferred to colleagues of the Budker Institute of Nuclear Physics for computer modelling of the solenoid's position and magnetic field.