National Centre for Research and Development of Poland: the first visit
News, 22 October 2018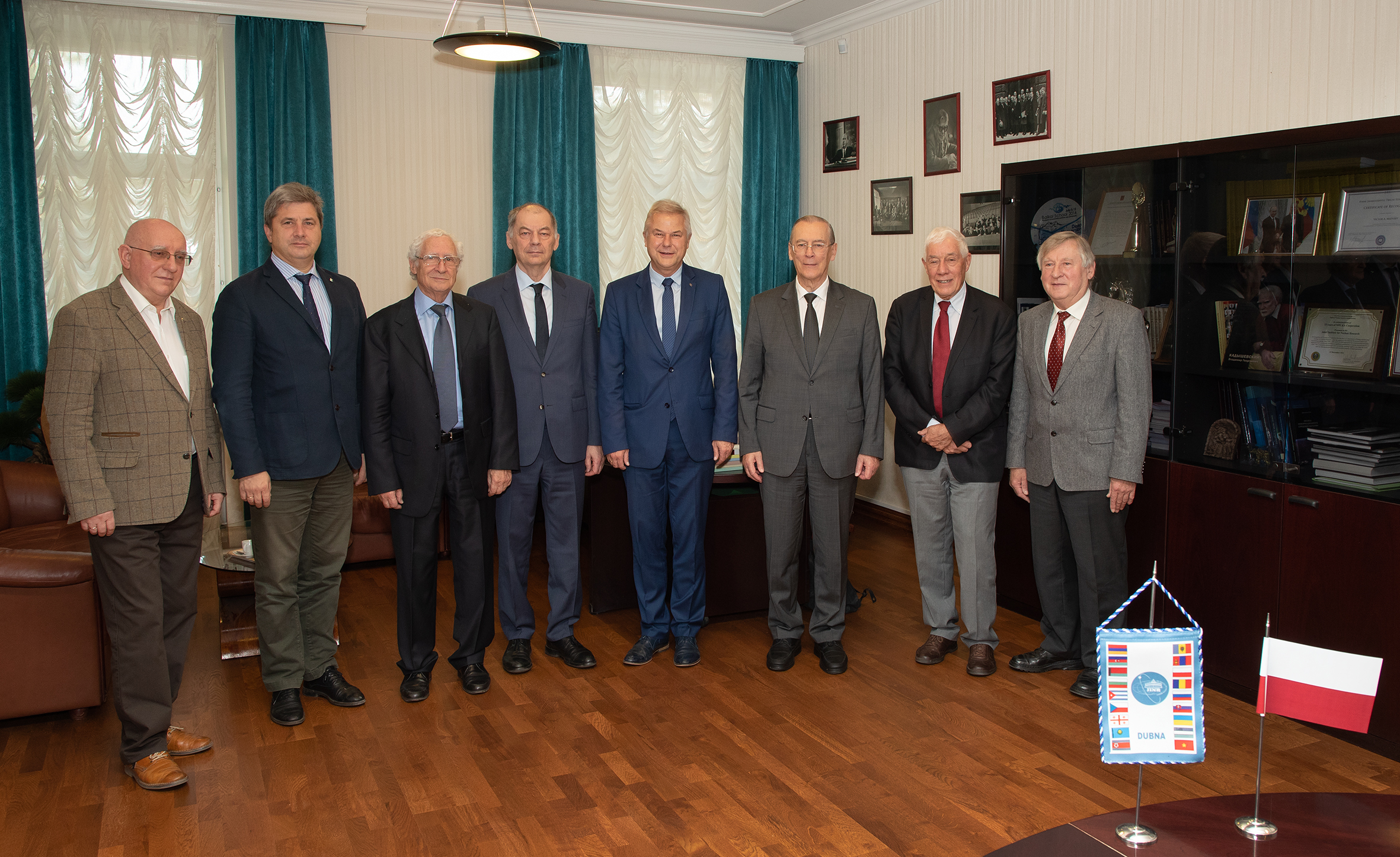 On 16 – 18 October 2018, Director of the National Centre for Research and Development of Poland (NCBR) Professor Maciej Chorowski visited JINR for the first time. Plenipotentiary Representative of the government of Poland in JINR Professor Michael Waligórski and Chairman of the Commission under Plenipotentiary Representative of Poland on cooperation with JINR Professor Mieczysław Budzyński arrived to Dubna jointly with NCBR Director.
On 17 October, the Polish delegation was welcomed in the JINR Directorate by JINR Director Academician V.A. Matveev. Maciej Chorowski in his response noted that major fields of NCBR activities are applied research and innovative developments; the total investment to scientific and research projects in the technical fields is more than 1 billion euro annually. The Centre promotes development of cooperation of Polish universities with industrial companies of the country as well as actively participates in staff training programmes and training of the scientific youth.
The parties discussed possible areas for cooperation, highlighting the fields of engineering, production of high-tech equipment and staff training. In particular, the parties discussed the plan of holding a round table with Polish businessmen at JINR that would be similar to the recently held meetings with business representatives from Slovakia and the Czech Republic.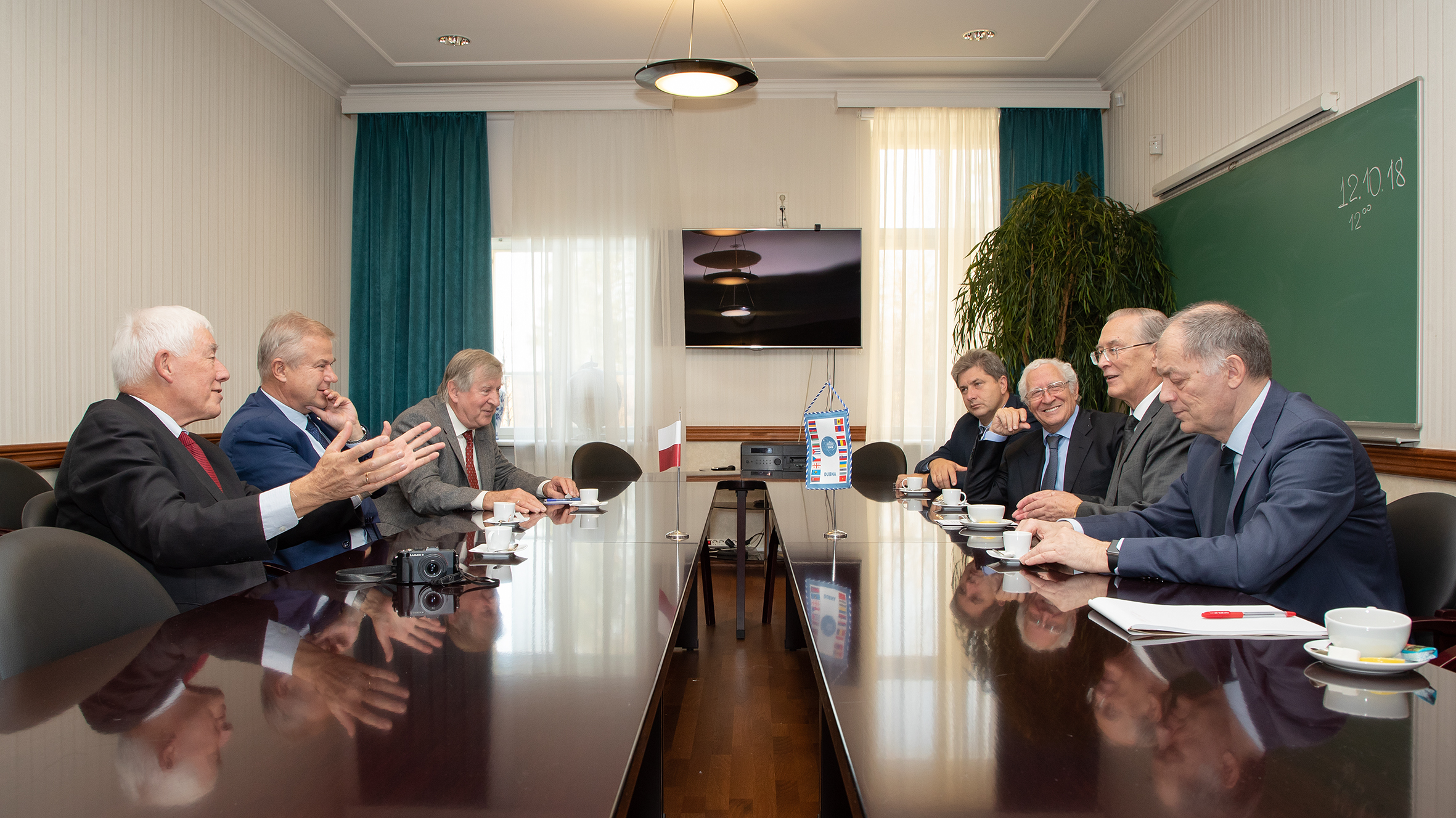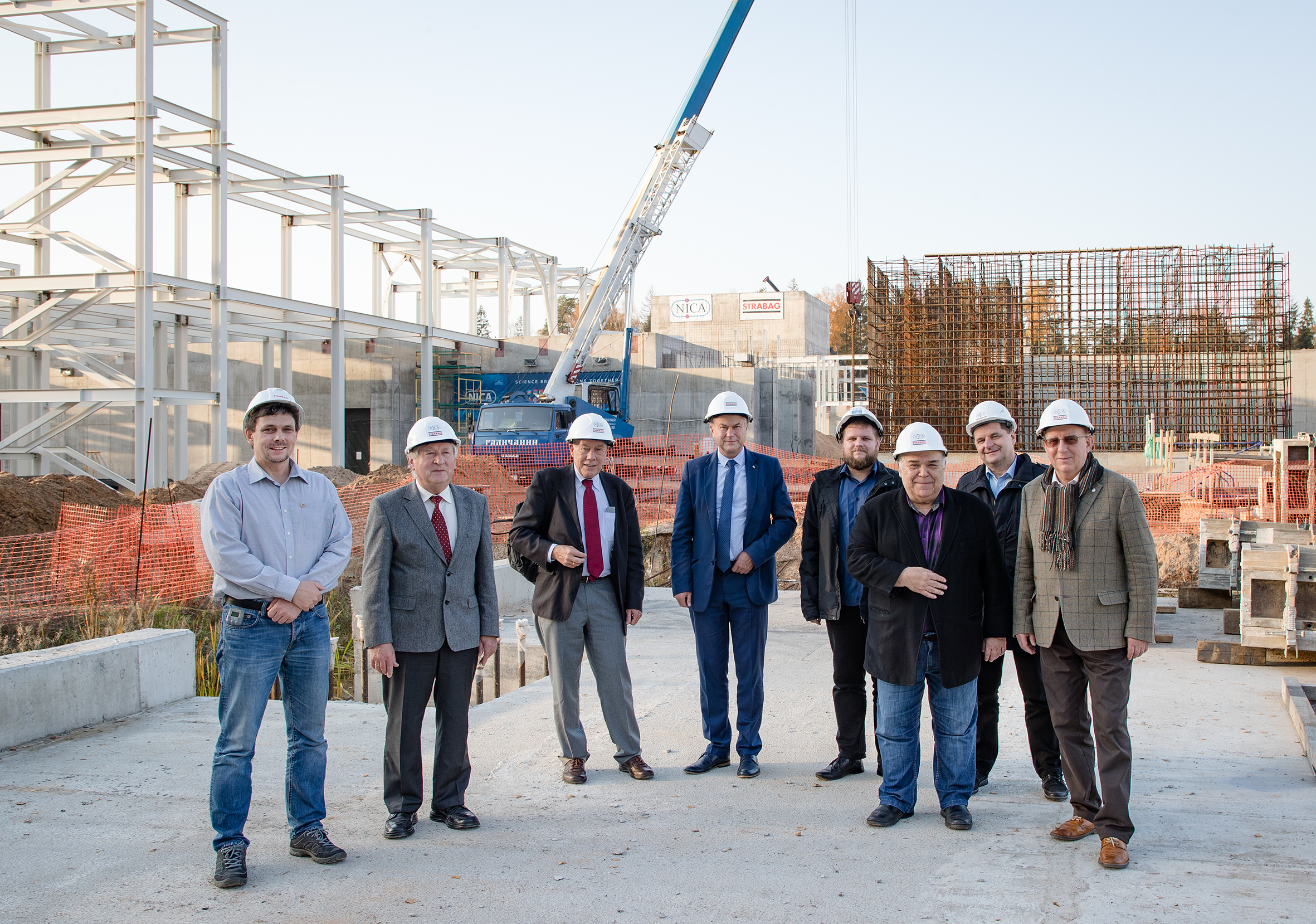 Photos by Igor Lapenko, JINR Scientific Information Department
In the frames of acquaintance of Maciej Chorowski with the JINR scientific infrastructure excursions to the JINR laboratories and meetings with their leadership were organized. The Polish delegation visited the Flerov Laboratory of Nuclear Reactions where the guests saw the Factory of superheavy elements that is being prepared to the launch, the GalS separator and the nanocentre. The guests visited the Frank Laboratory of Neutron Physics where they were acquainted with the programme of scientific research of the laboratory. Excursions around JINR were concluded by the visit to the Veksler and Baldin Laboratory of High Energy Physics where the guests were acquainted with the work progress of implementation of the NICA mega-project and visited the Factory of superconducting magnets as well as the facilities at which Polish staff members work.
On 18 October, the Polish delegation accompanied by W. Chmielowski visited the Embassy of the Republic of Poland in Moscow where a meeting with Ambassador of the Republic of Poland Włodzimierz Marciniak was organized. At the meeting, discussion of extending cooperation of the Polish innovation sector and JINR was continued.
More details will be available in one of the next issues of the JINR Weekly Newspaper