New building of JINR UC opened
News, 28 March 2023
On 25 March, a festive opening of a new building of the JINR University Centre at 4A, Vavilov Street took place. The UC JINR moved to the building where the Dubna branch of MIREA was located until 2015 and then bought out by the Joint Institute. In 2021 – 2023, a major repair was carried out in the building. Now works on the landscape design will continue around the building.
"I want to thank all our project and construction services and the entire team of the University Centre. Today we have opened an object that will be actively used by JINR as well as the city schools and those schoolchildren and students who will visit Dubna," JINR Director Grigory Trubnikov said at the opening ceremony.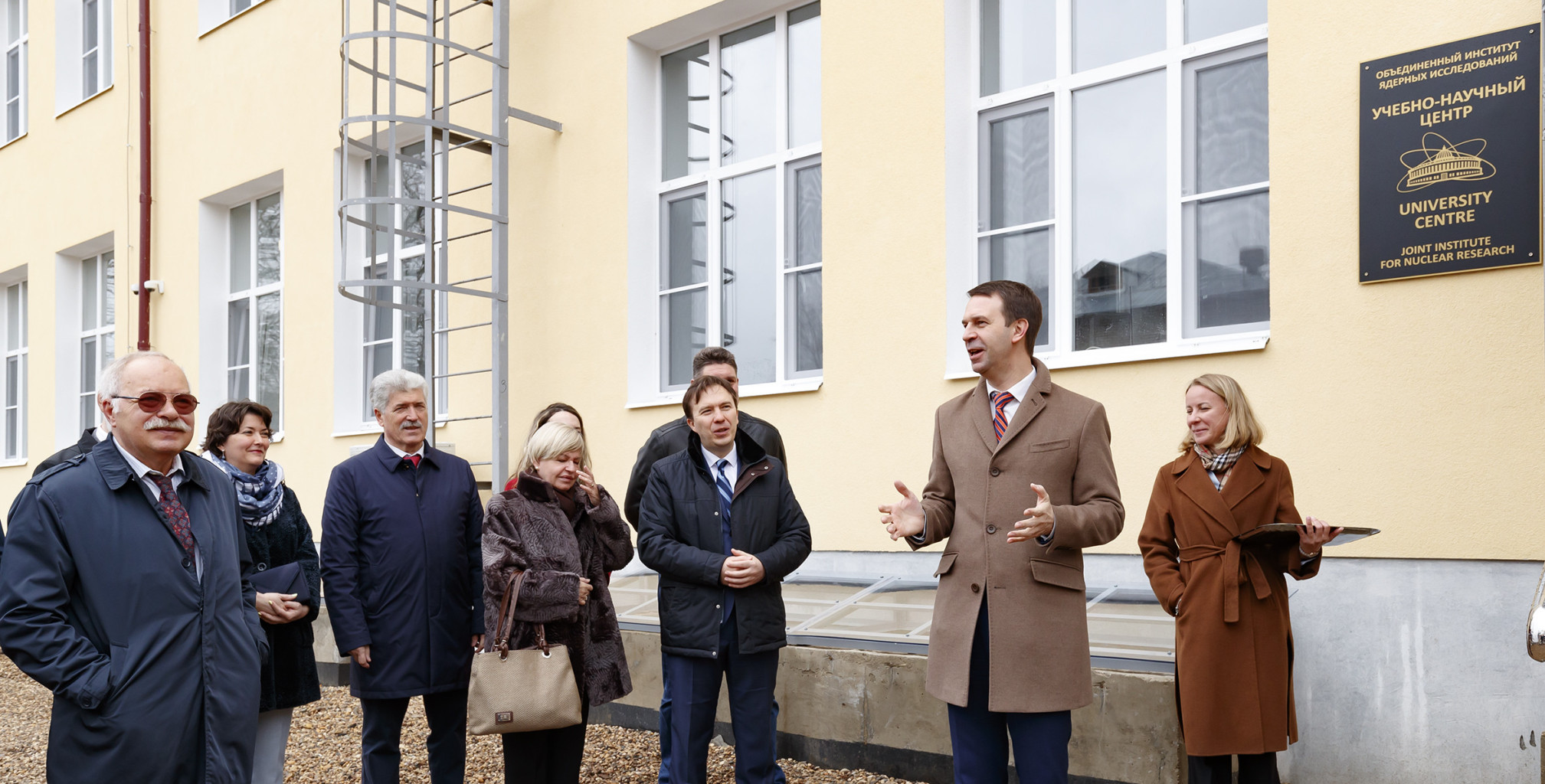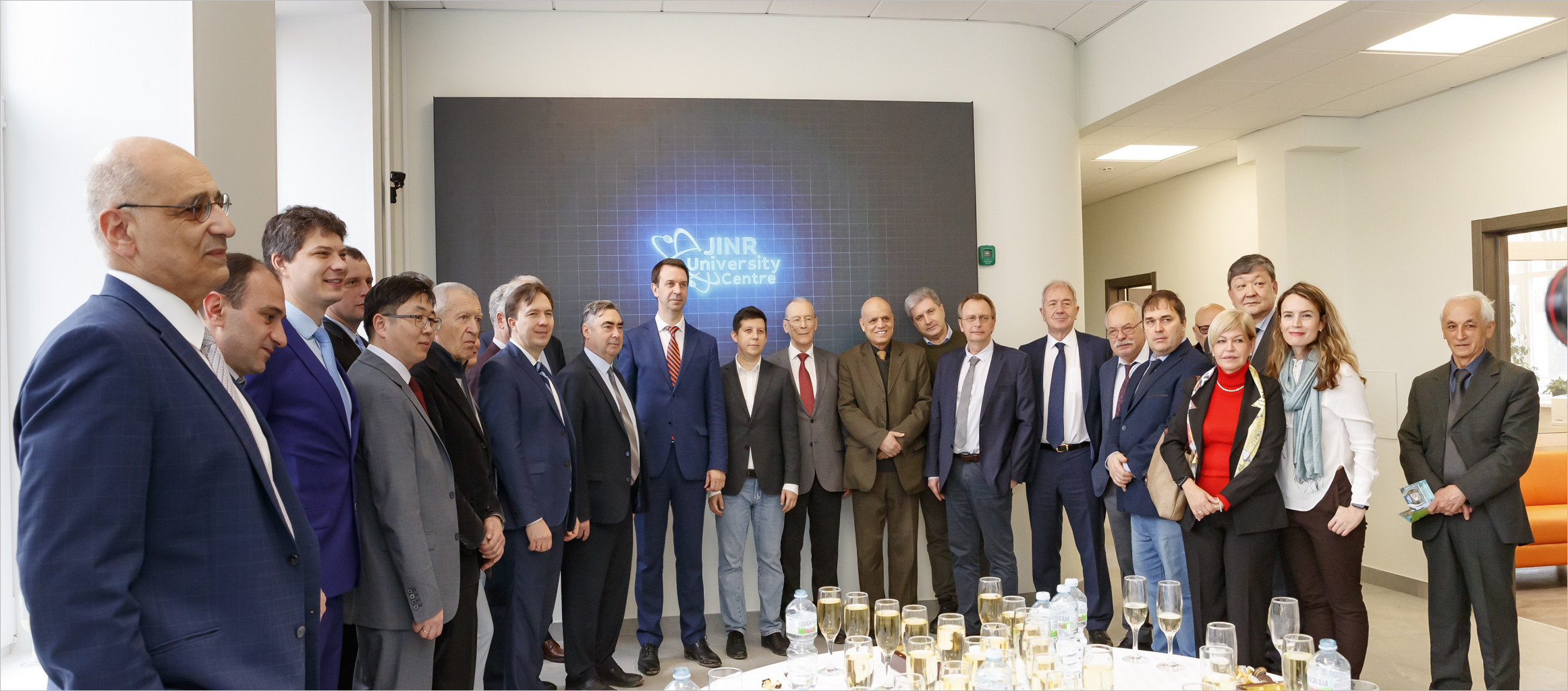 Making the UC JINR accessible was the main reason to relocate it from the closed territory of the DLNP site to the JINR's Part of Dubna. The renovated building is located near another JINR site of attraction – the Blokhintsev Universal Public Library, as well as the V. G. Kadyshevsky Physics and Mathematics Lyceum supported by JINR. "We are getting closer to the city, and as a result more schoolchildren and students will be able to visit the Centre. We are becoming more accessible to everyone", Acting Director of the JINR University Centre Alexander Verkheev commented. He noted that events for schoolchildren, such as Physics Days and Hackathons, held earlier in various places, will now be based in the new building.
In its new home, the JINR University Centre will continue developing the direction of scientific and educational activities aimed at students and schoolchildren. The Engineering Training laboratories are equipped for students on the third floor. They are supplied with equipment for automation, vacuum technology, electronics, RF, and Medipix.
The specialists of the department of development of educational programmes organized a physical training for schoolchildren on the second floor. They will be able to reproduce basic physical phenomena and acquire skills in working with measuring instruments. In addition to office space, there is a lecture hall and a video studio on the first floor.
Thus, science has become even closer for those who have just started exploring it. "For students, we provide engineering training where they can improve their skills using real scientific equipment. Schoolchildren can attend events on robotics, 3D printing, engineering workshops, i.e. various activities aimed at increasing interest in natural science subjects. So far, we are still focusing on one-time events for schoolchildren," Alexander Verkheev said.