New laboratory opened at Dubna University with JINR support
Education, 17 June 2021
A new Laboratory of Electronics and Microprocessor Technologies has been officially opened on the basis of the International Engineering School of Dubna State University. The Laboratory was established with the support of the Joint Institute for Nuclear Research and with the active participation of senior engineers of the VBLHEP Accelerator Division Dmitry Ponkin and Ilya Shirikov.
The Laboratory is provided with state-of-the-art test equipment and computers with professional software, including an assembly workshop. The students have already started creating first projects. While studying at the new Laboratory, engineering students will gain practical experience in working with programmable electronics. The involvement of experienced teachers (leading development engineers of VBLHEP JINR) in the Laboratory, combined with modern tools for development, diagnostics, measurement and testing of electronic means, will raise the process of educating students in engineering and technology areas at Dubna University to a higher level and facilitate the entry of young professionals into the work on practical challenges arising at the NICA accelerator complex and other basic facilities of JINR.
The opening ceremony was attended by Vice-Director of the Joint Institute Vladimir Kekelidze, UC Director Stanislav Pakuliak and Rector of Dubna University Dmitry Fursaev. Delivering a congratulatory address, Vladimir Kekelidze said, "About 500 staff members of the Institute are graduates of Dubna University and around a third of them are involved in the implementation of the mega-science project NICA. I hope that the opening of the Laboratory of Electronics and Microprocessor Technologies will give an impetus to our cooperation. We consider it as another step towards new technologies that are so vital for the development of the Institute, University, and this country".
The Laboratory of Electronics and Microprocessor Technologies will be the first stage for students who, having mastered it, will continue their practical training on the basis of a dedicated engineering workshop at the University Center of JINR.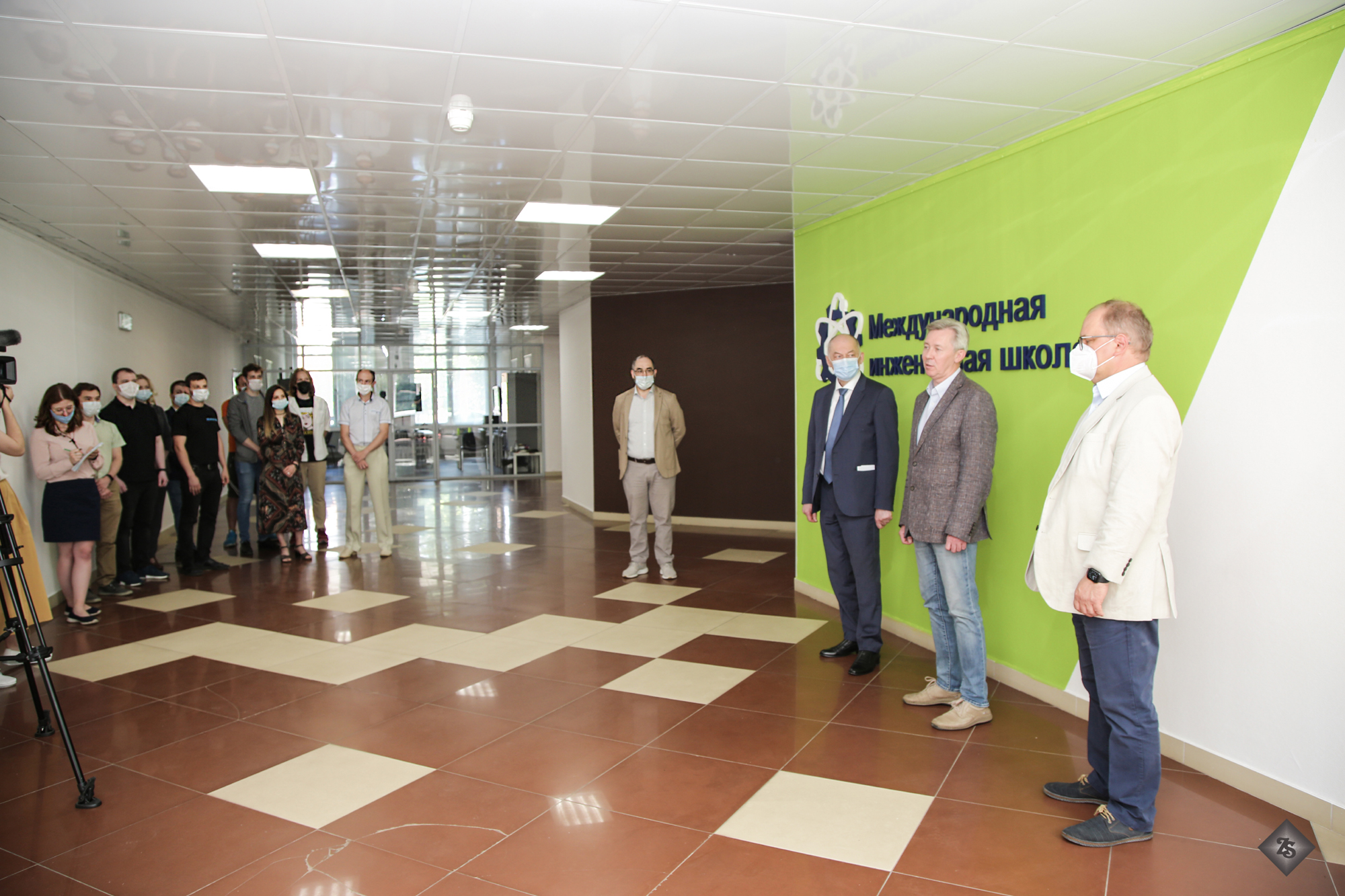 Photos by Svetlana Zorina
Opening of Laboratory reported by TV channel "Dubna"