NRF leaders in JINR
News, 06 September 2018
"The Joint Institute is our key to the global scientific infrastructure"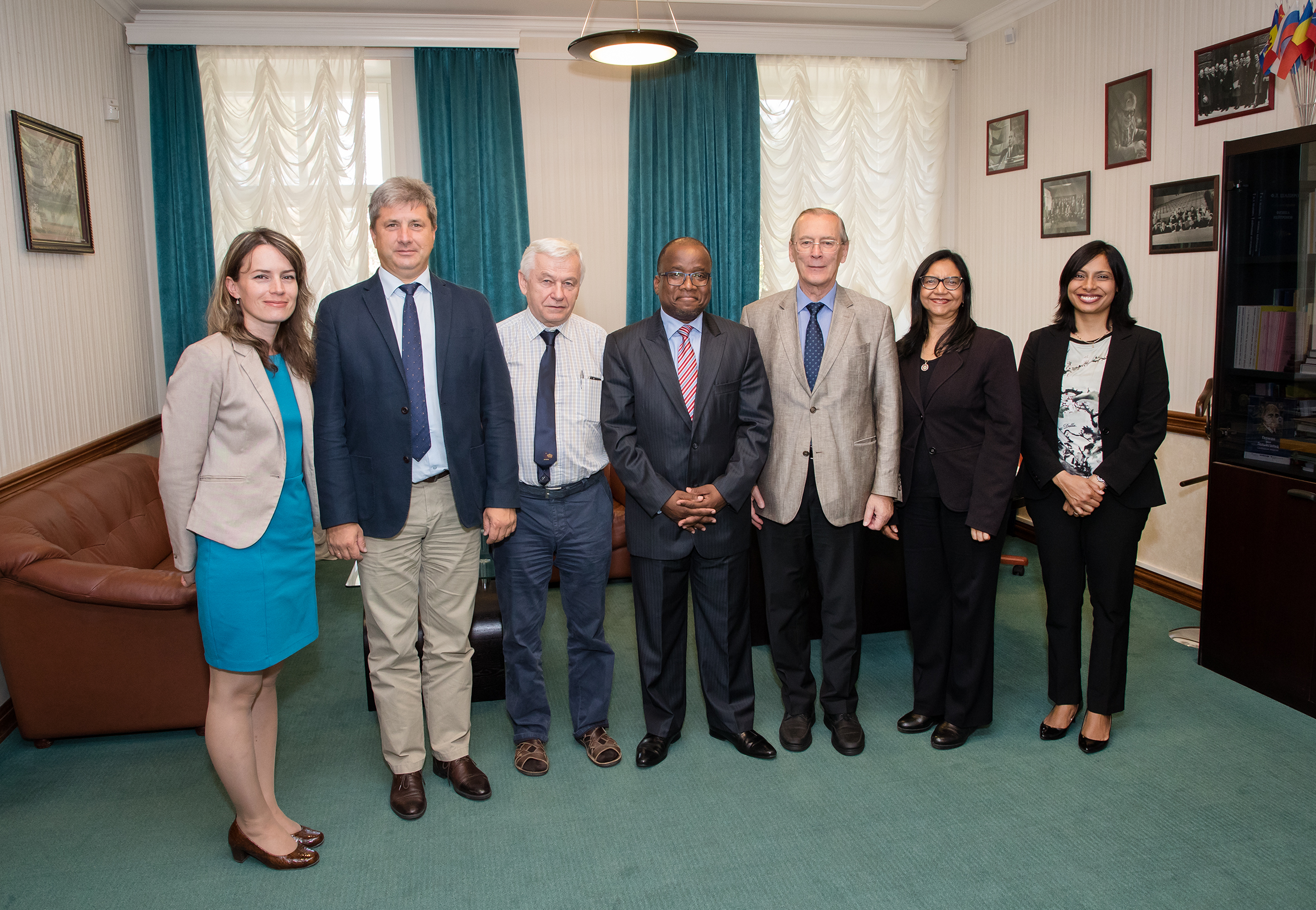 On 6 September 2018, Deputy Chief Executive Officer of the National Research Foundation of the Republic of South Africa (NRF) Clifford Nxomani had a meeting with JINR Director V.A. Matveev. NRF was also represented by Executive Director of the Human and Infrastructure Capacity Development unit Romilla Maharaj and Director of the Human and Infrastructure Capacity Development unit Rakeshnie Ramoutar-Prieschl. JINR Vice-Director R. Lednický, Head of the JINR International Cooperation Department D.V. Kamanin and Secretary of the Joint Coordination Committee on cooperation between JINR and RSA A.A. Kotova participated in the meeting on the JINR side.
The parties discussed the milestones of the joint work achieved since the signing of the agreement on associate membership of RSA in 2005, in particular, effective joint publication activities. A general opinion was expressed that implementation of joint research projects has achieved significant results and has a great potential in the future. The parties agreed to work out possible ways of increasing the existing cooperation and bring it to a new level. Discussion of strategic prospects will be continued at the 5th Symposium «Advances and Challenges in Physics by JINR and South Africa» that will be held in November 2018 in Stellenbosch, RSA.
The visit of NRF representatives to JINR was organized in the frames of the ongoing 8th International training programme for decision-makers in science and international scientific cooperation «JINR Expertise for Member States and Partner Countries» (JEMS-8) which was used by the guests for a detailed acquaintance with opportunities of the Joint Institute and organization of meetings with its leadership.
At the end of the meeting, Clifford Nxomani gave an interview to the JINR media, in which he noted: "JINR is a key partner for us in the South Africa in terms of expanding access to the objects of the global research infrastructure. We see JINR as a key partner in training of scientists of the next generation. They can get here both access to advanced research facilities and professional training. We want to significantly enhance cooperation with the Institute. That is why during our visit, we tried to evaluate how cooperation with JINR has been working over the past ten years and what fresh ideas can be sparked to make it even more effective. It was interesting to get acquainted with the expertise and the JINR scientific structure. It will definitely be helpful for us when singling out new fields for cooperation and achieving excellent results in the future. In the coming months, the joint coordination committee will be held at which we will agree our views on increasing and development of cooperation."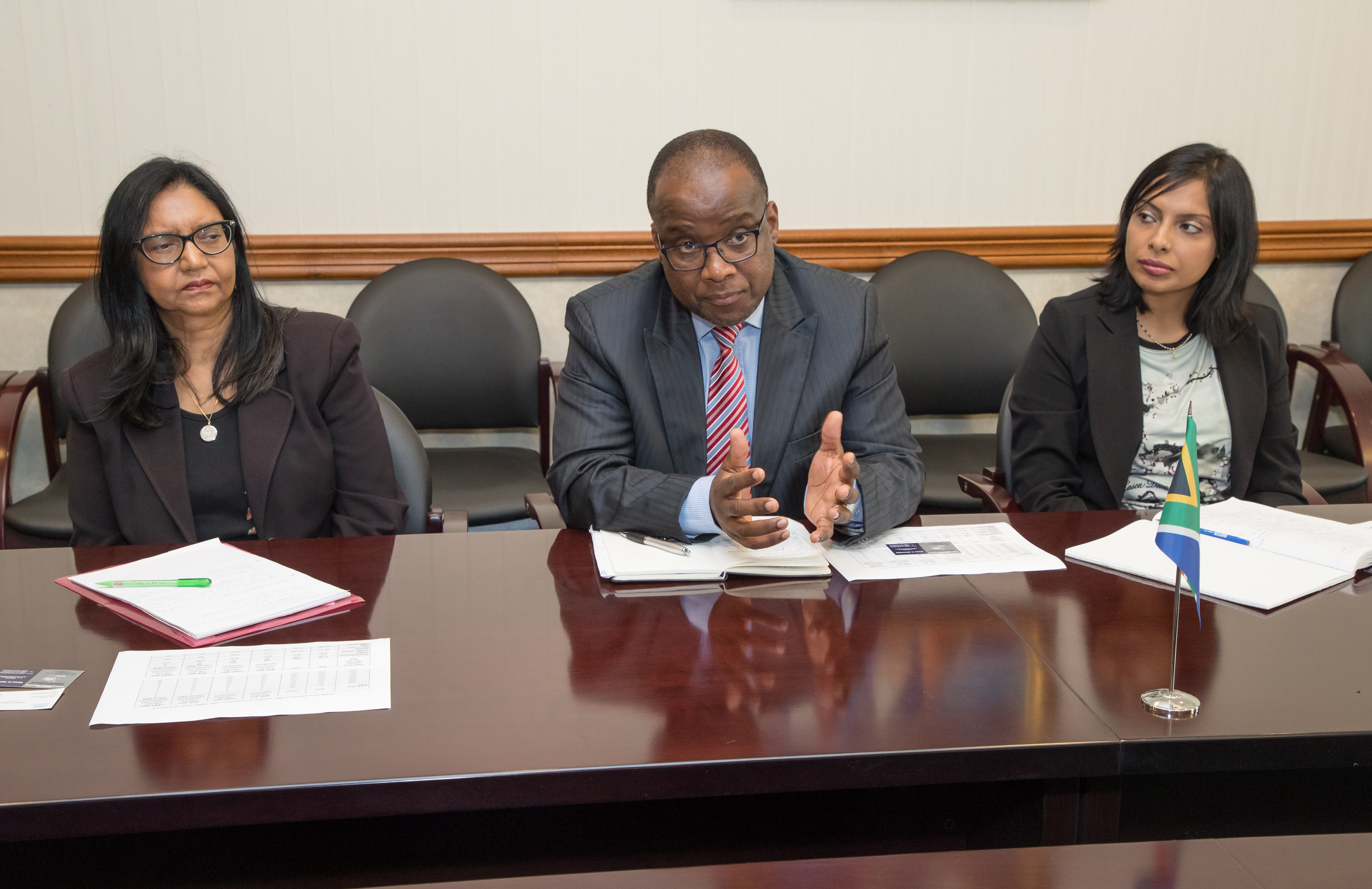 Photos by Igor Lapenko, JINR Scientific Information Department