Plenipotentiary Representative of Cuba made first visit to JINR
News, 08 July 2023
On 8 July, the new Plenipotentiary Representative of the Republic of Cuba in JINR, Director of the Center for Radiation Protection and Hygiene (CPHR) Dr. Gonzalo Walwyn Salas visited Dubna to get acquainted with the Joint Institute. He was appointed by the Ministry of Science, Technology and Environment of Cuba in March this year. During the visit, the Plenipotentiary Representative met with the Directorate of the Institute. The parties discussed prospects for the development of cooperation.
"I am proud to be here because JINR is a world-class Institute developing topical areas of science that are also of interest to Cuban scientists. My visit turned out to be quite eventful, and I hope for our further fruitful cooperation with the Institute", Dr. Gonzalo Walwyn Salas shared his impressions. He also noted that one of the key priorities in collaboration with JINR is the development of educational and exchange programmes for young scientists and specialists.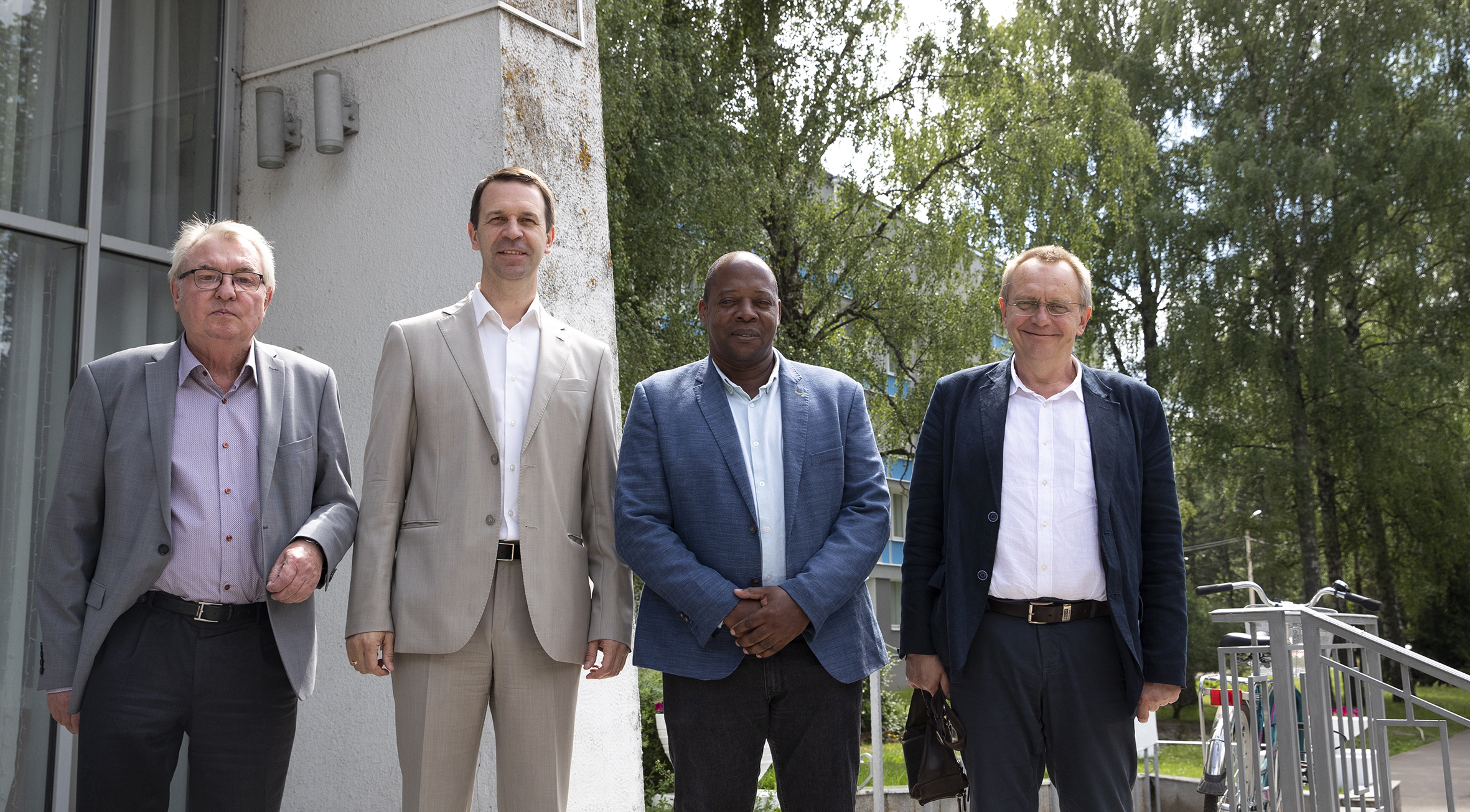 During the visit Dr. Walwyn Salas was introduced to the infrastructure objects of the Joint Institute. The Plenipotentiary Representative of Cuba visited the NICA Accelerator Complex at the Laboratory of High Energy Physics, the Nanocentre of the Laboratory of Nuclear Reactions, as well as the control room of the JINR Multifunctional Information and Computing Complex and the "Govorun" Supercomputer at the Laboratory of Information Technologies. The visit of Dr. Walwyn Salas concluded with a tour of the interactive exhibition "JINR Main Facilities". The acquaintance of Dr. Walwyn Salas with the activities of the Joint Institute will continue during his participation in the meeting of the Working group under the Committee of Plenipotentiaries Chairman on financial issues of JINR.