A visit of the Ambassador of Italy
News, 23 January 2012
Ambassador Extraordinary and Plenipotentiary of Italy to the Russian Federation Mr. Antonio Zanardi Landi accompanied by Science Attaché of the Embassy of Italy Pietro Fré visited JINR on 20 January 2012.
The guests were welcomed at the JINR Directorate by JINR Director V.A. Matveev, JINR Vice-Director M.G. Itkis, JINR Chief Scientific Secretary N.A. Russakovich, JINR Deputy Chief Scientific Secretary D.V. Kamanin, Director of the Laboratory of Radiation Biology E.A. Krasavin and Deputy Director of the Bogoliubov Laboratory of Theoretical Physics A.S. Sorin, who supervises Italy-JINR cooperation. V.A. Matveev informed the guests about the history and present days of the Institute. In his report the Director noted the traditionally close cooperation between JINR and Italy, and also highly appreciated the support of this cooperation given by the Italian Embassy in the RF. E.A. Krasavin made an overview of the rapidly expanding cooperation with Italy in the fields of radiobiology.
During the visit the delegation visited the Laboratory for High Energy Physics, where the guests were acquainted with the Nuclotron/NICA facility and detector laboratories. In the Laboratory of Nuclear Problems the guests visited the memorial room of B.M. Pontecorvo, were acquainted with the PAINUC (DUBTO) facility and the medicine beam for proton therapy. In the Laboratory of Nuclear Reactions the guests got acquainted with the experiments on the synthesis and chemistry of super heavy elements, and also visited the cyclotron complex IC-100 for production of track membranes. Following the results of the visit of the delegation a press conference was held.
A programme of Round Tables initiated by Professor Pietro Fré in 2009, which were held in Dubna became the most notable phenomenon in the modern cooperation, which was marked by the meeting participants. It was noted that the results of four Round Tables were two of the Memoranda, the two concluded framework agreements (JINR-RAS-SISSA and JINR-INFN) and a contract between JINR and ASI (Agenzia Spaziale Italiana) in the fields of radiation biology, which is currently being prepared.
JINR as a multi-field institute has good prospects for cooperation with a number of institutes, agencies and departments of the Ministry of Science of Italy – INFN, CNR, INAF, ASI, ENEA. In this connection, the immediate task on development of this cooperation is conclude a governmental framework agreement between JINR and the Ministry of Science of Italy, which undoubtedly will open new prospects and promote implementation of the accumulated potential of cooperation.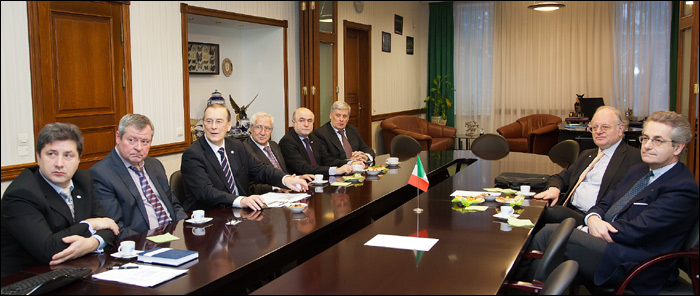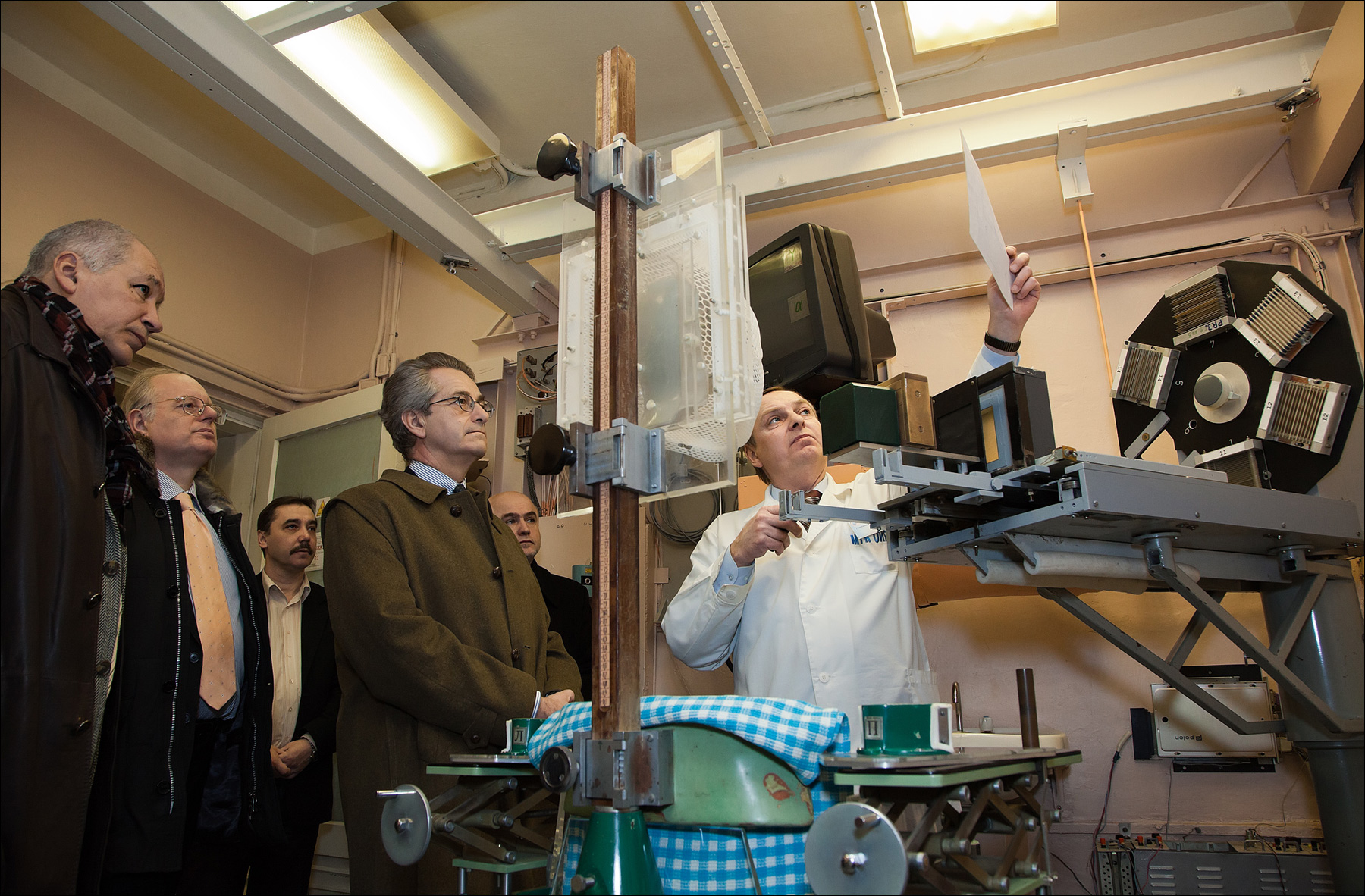 Photos by Pavel Kolesov