Sarcophagus of MPD magnet opened
News, 25 March 2021
On 23 March, the MPD collaboration proceeded to a very crucial work stage of the MPD experiment in the MPD pavilion as part of preparations for the NICA collider launch. Scientists began work with the superconducting solenoid magnet made by the ASG Superconductors company in Italy.
A part of the magnet's container was dissembled. VBLHEP Deputy Chief Engineer, NICA/MPD Chief Designer Nikolay Topilin confirmed that the packing film inside is in perfect condition.
The unpacking will be continued soon when employees of the Italian company ASG Superconductors arrive in Dubna.
It should be reminded that in November 2020, the solenoid was delivered by sea to Russia and by river to the port of Dubna. The cargo was delivered then from the port to the VBLHEP site by a unique logistics operation. The metal sarcophagus protected the valuable cargo all along its long journey.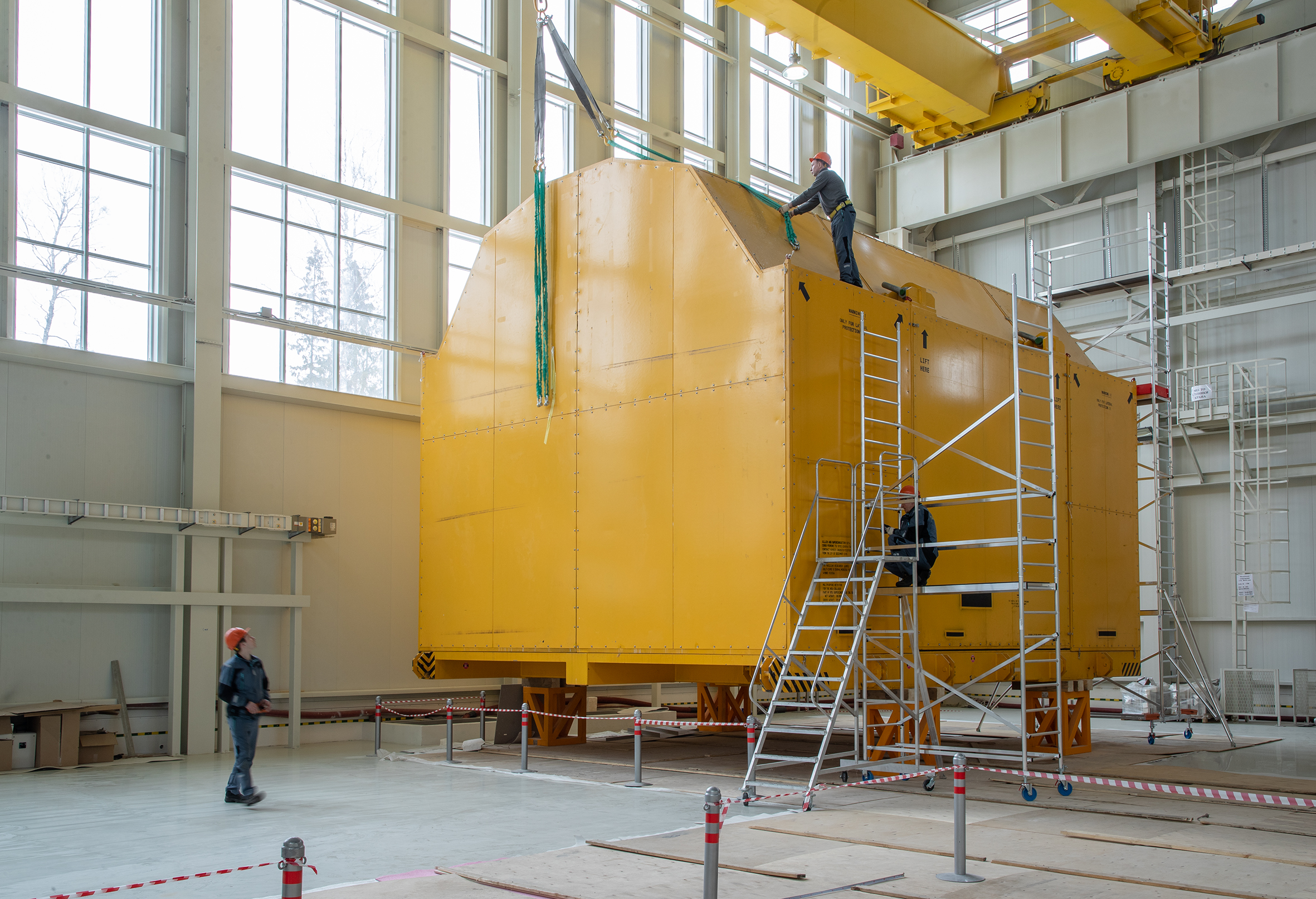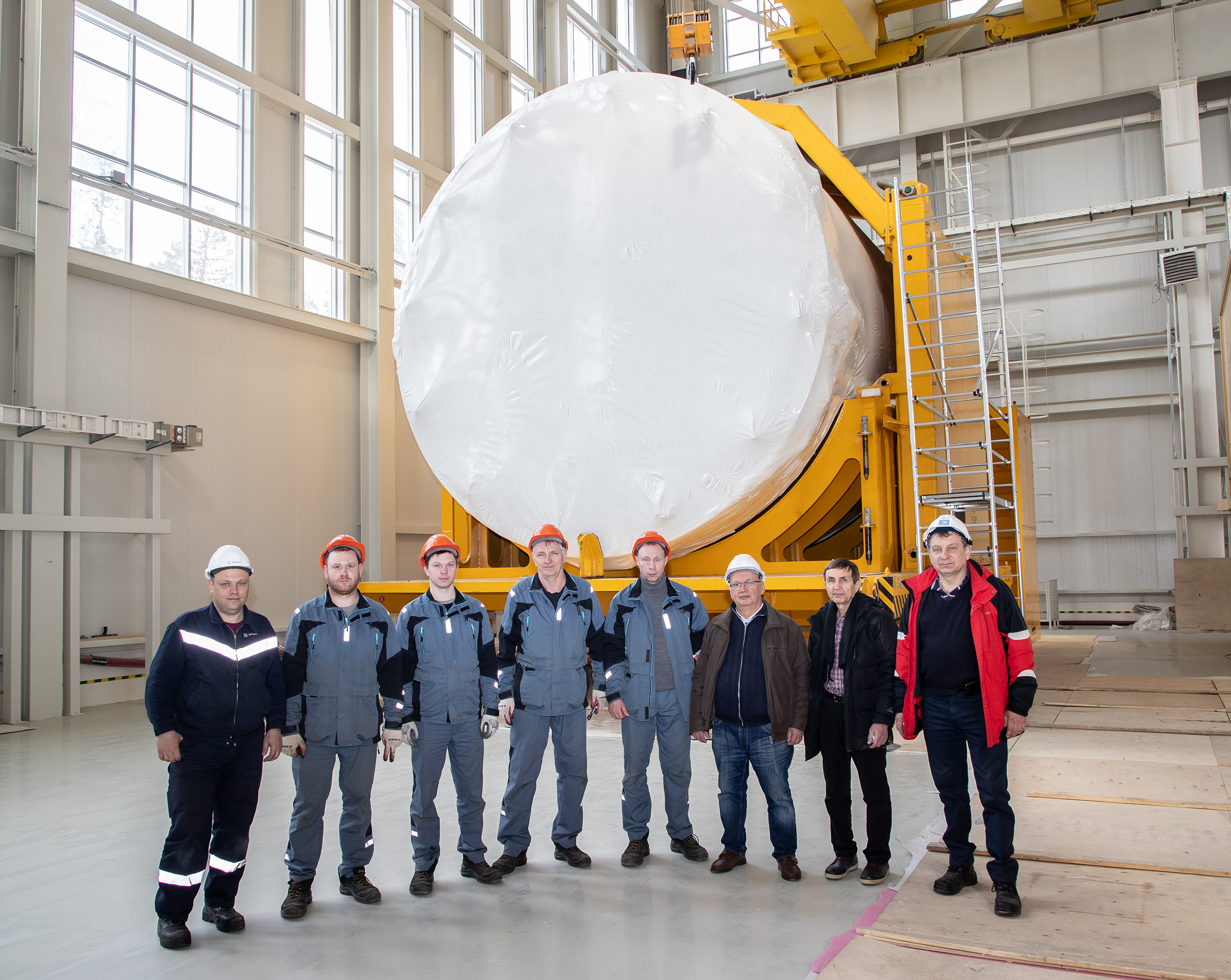 Photos by Igor Lapenko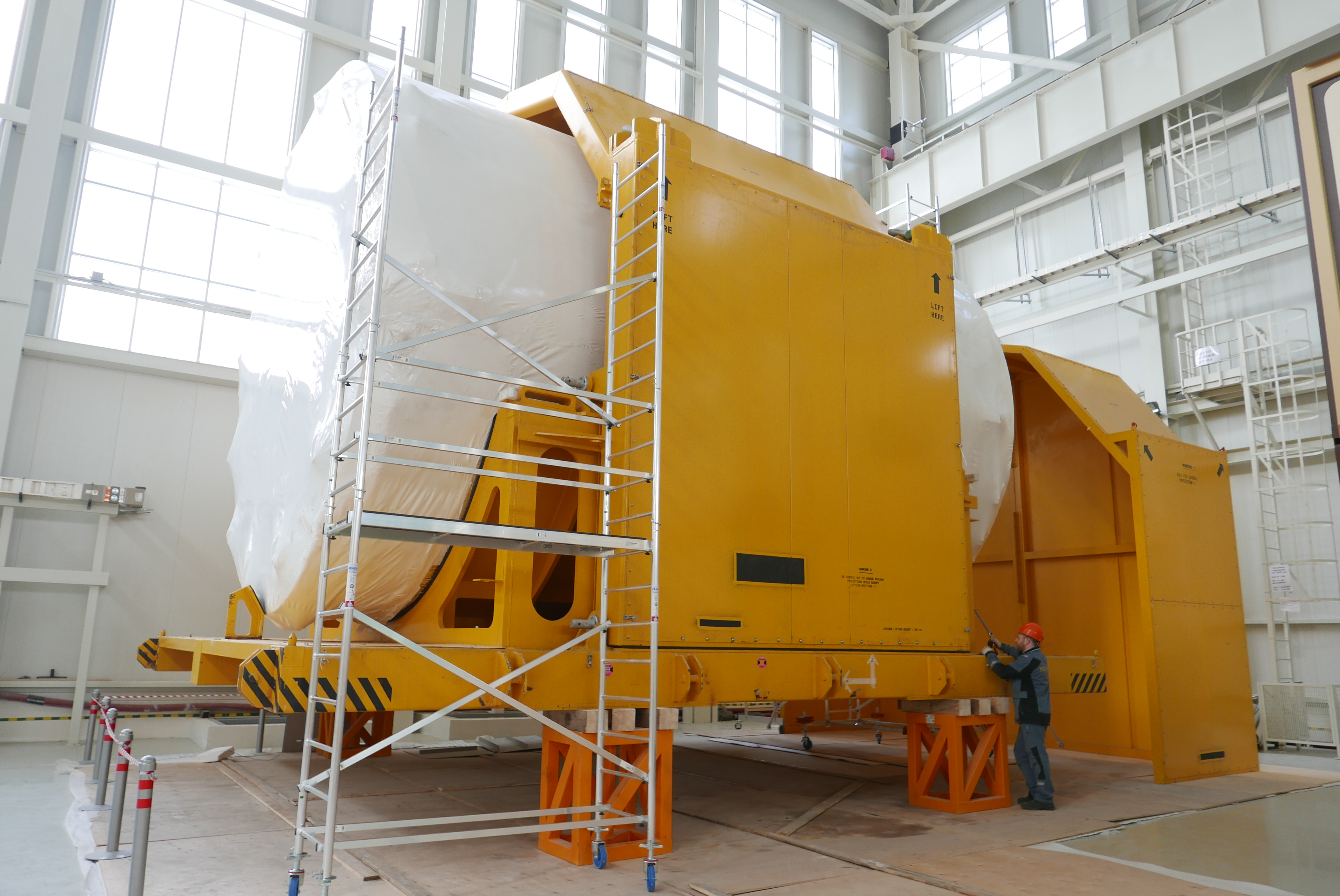 Photo by VBLHEP