Student summer started in JINR
Education, 03 June 2019
On Monday, 3 June 2019, the first stage of the International Student Practice started in the JINR University Centre. 22 students from universities of the Republic of South Africa have come to Dubna, among whom there are also representatives of Cameroon and Nigeria studying at RSA universities.
During three first days of the Practice, students will hear lectures on the fields of JINR research, as well as visit the Flerov Laboratory of Nuclear Reactions, the Dzhelepov Laboratory of Nuclear Problems, the Frank Laboratory of Neutron Physics, and the Veksler and Baldin Laboratory of High Energy Physics. Moreover, the lecture programme will acquaint students from the RSA with educational opportunities of JINR, including the Virtual Laboratory, as well as major stages of Russian history. Furthermore, this week, students will have a meeting with deans of four RSA universities, namely the University of Zululand, the University of South Africa, the Stellenbosch University, and the Central University of Technology, who have come to the Joint Institute for participation in the 12th International training programme for decision-makers in science and international scientific cooperation JEMS – «JINR Expertise for Member States and Partner Countries» (JEMS-12).
A rich cultural programme is prepared for participants of the 1st stage of the International Student Practice. They will have a trip to Dmitrov where they will not only visit the ancient Dmitrov Kremlin but also take part in a cultural and historical quest and learn archery. A week later, RSA students will go to Moscow to see the landmarks of the Russian capital.
The major part of the three-week Practice will be traditionally allotted to the implementation of own research projects under the supervision of JINR specialists. The first stage of the International Student Practice will be concluded on 21 June with a report meeting in the University Centre at which students will present results of their work.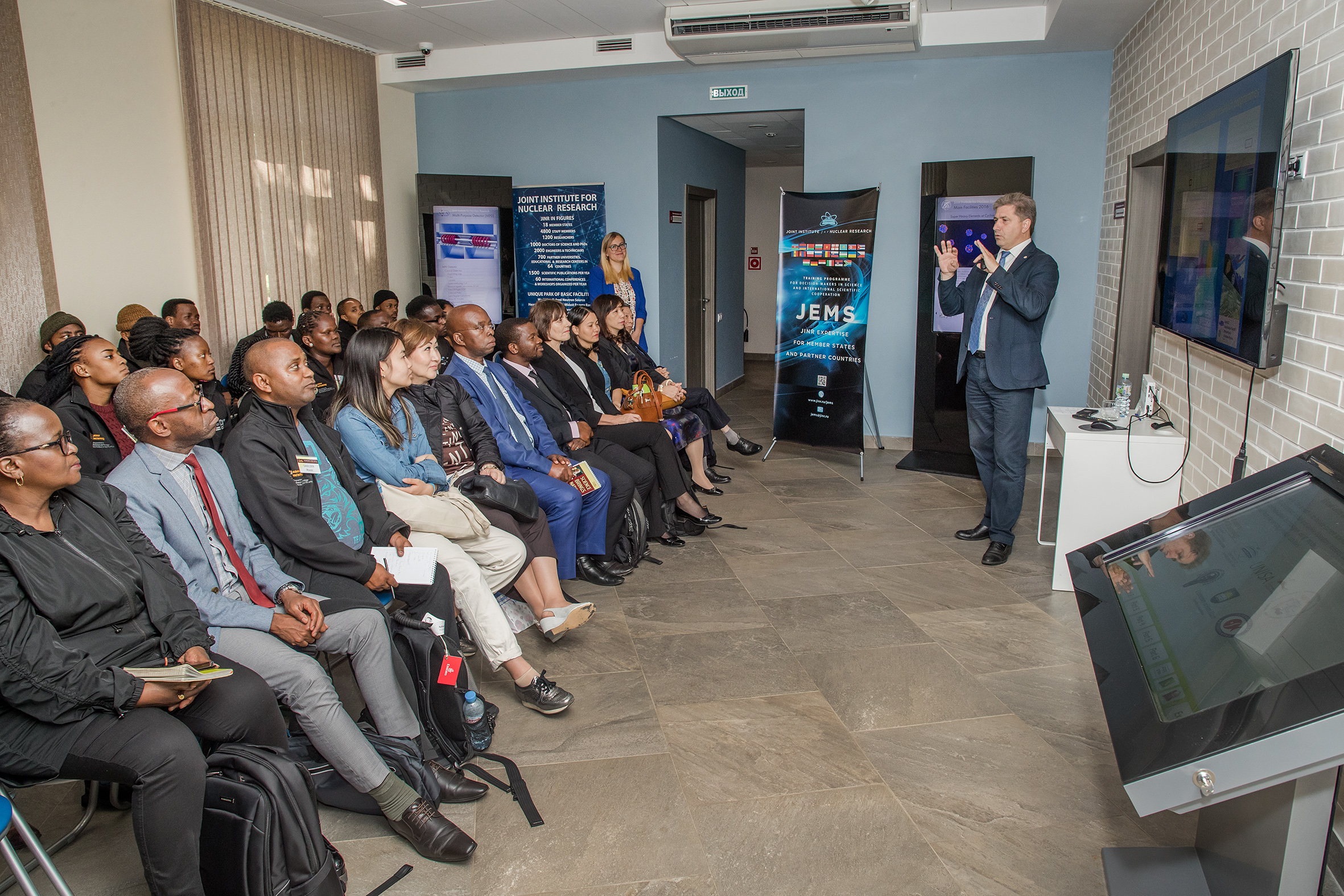 At introductory lecture by Head of the JINR International Cooperation Department D. V. Kamanin, JINR Visit Centre, 3 June 2019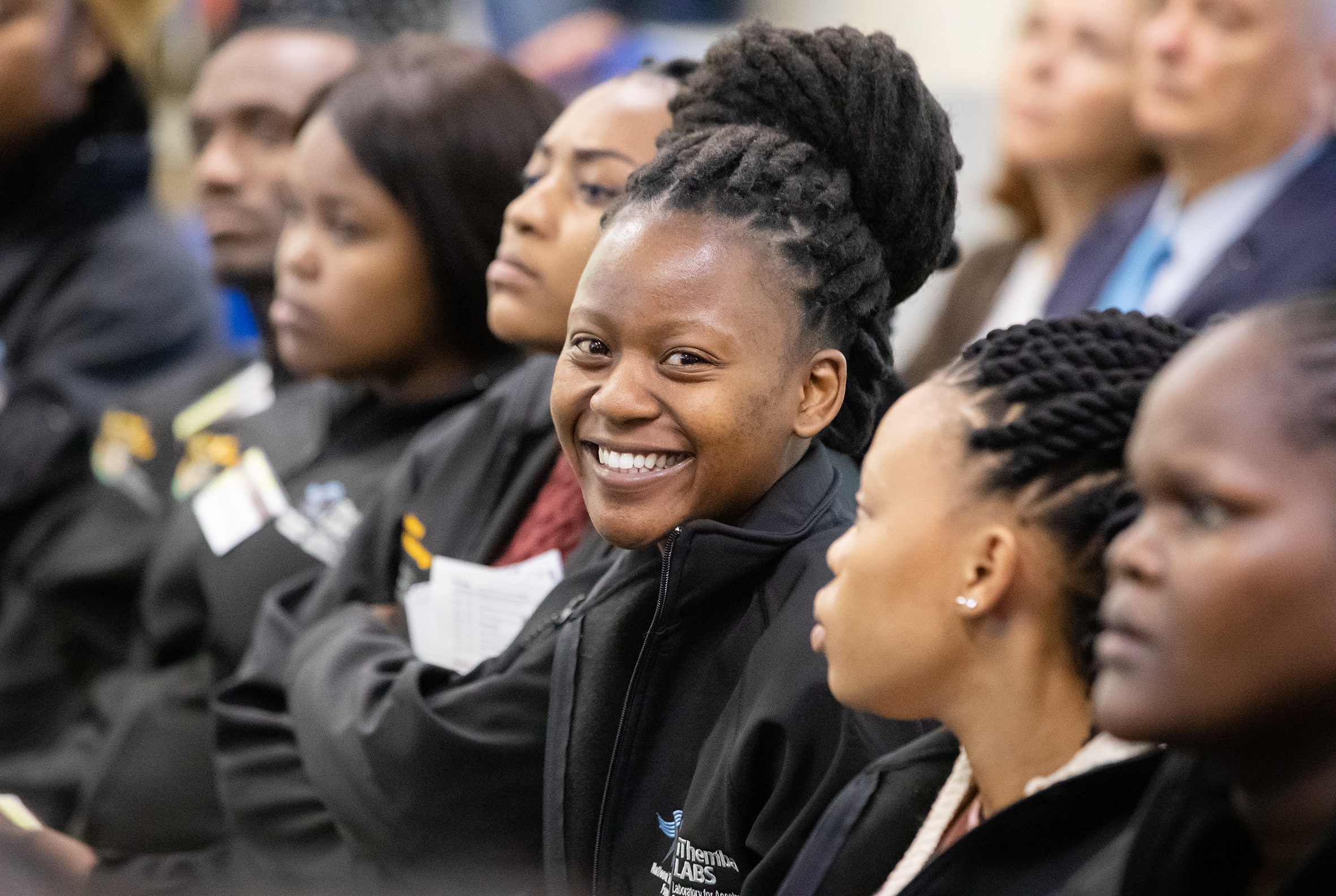 Student from the Republic of South Africa, JINR Visit Centre, 3 June 2019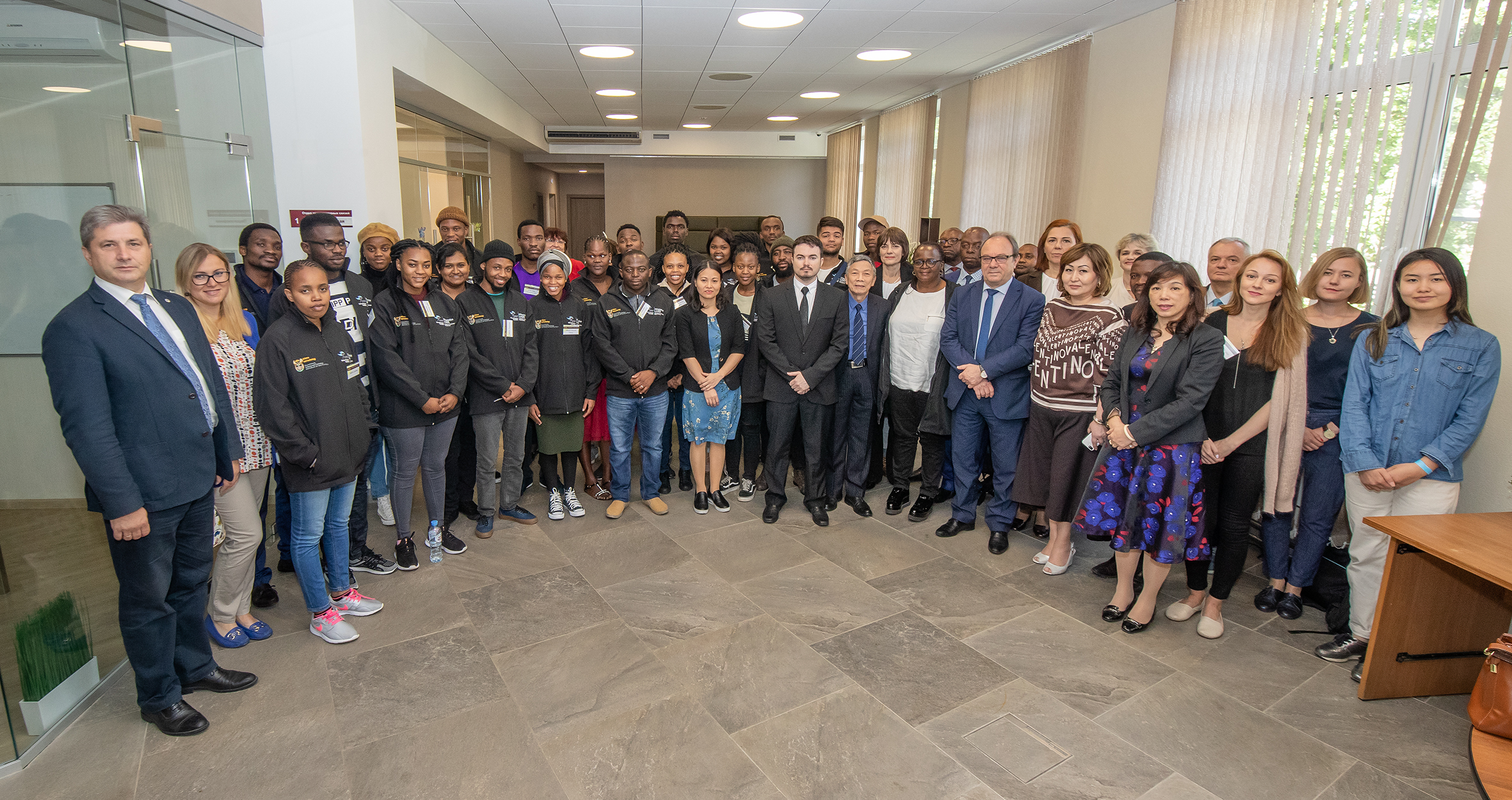 Students of the 1st stage of the UC International Student Practice and participnats of the International training programme for decision-makers in science and international scientific cooperation JEMS-12, JINR Visit Centre
Photos by Igor Lapenko