JINR holds the 12th JEMS training programme
News, 04 June 2019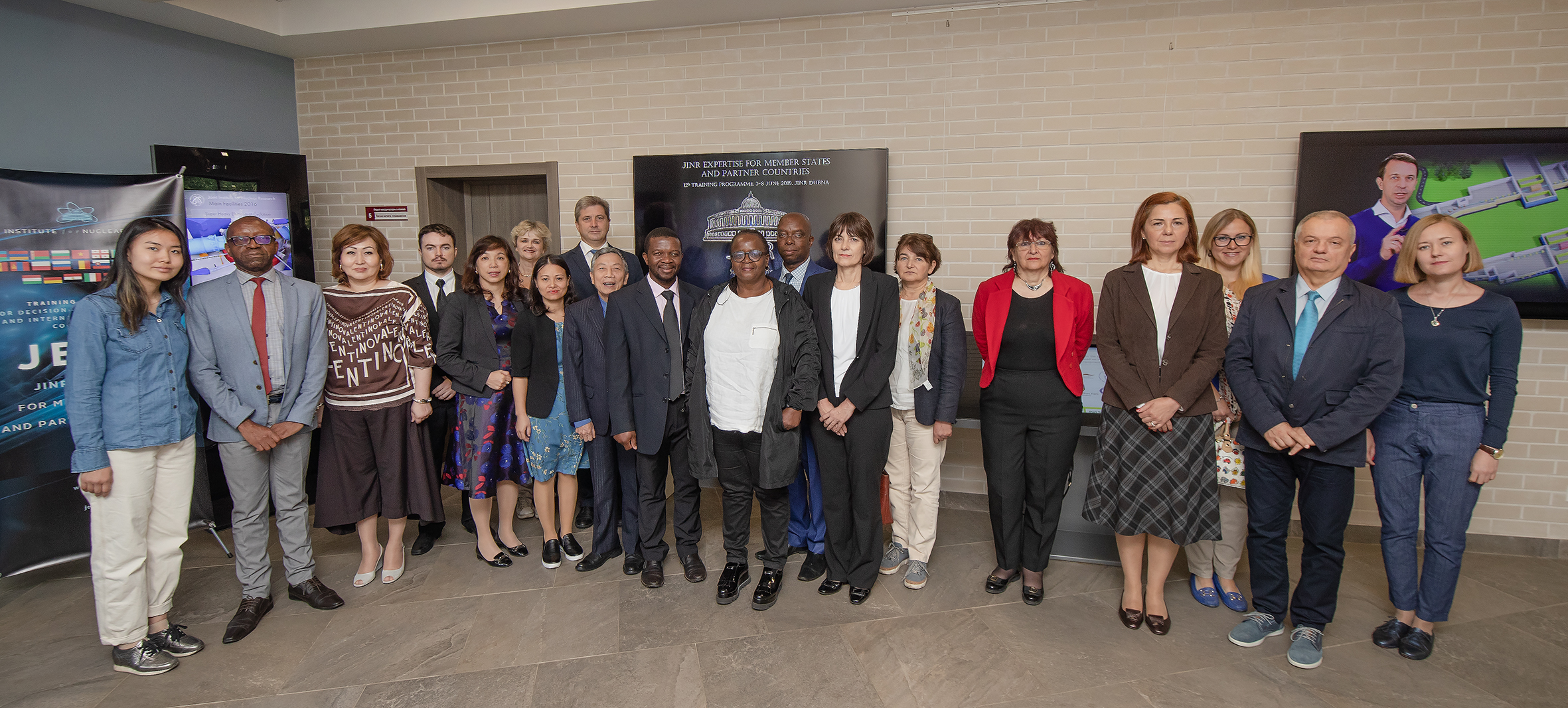 The 12th International training programme for decision-makers in science and international scientific cooperation JEMS – «JINR Expertise for Member States and Partner Countries» (JEMS-12) started in JINR on Monday, 3 June 2019.
This time, representatives of organizations of Romania, the RSA, Russia and Vietnam have gathered in JINR, as well as representatives of Kazakhstani centres who participate in JEMS for the first time. On 3 – 4 June, President of the Bulgarian Academy of Sciences (BAS) Julian Revalski and BAS Chief Scientific Secretary Evdokia Pasheva will also take part in JEMS in order to use the training programme as a platform for organization of a visit to Dubna. Moreover, representatives of high-tech companies from Slovakia are also expected to join the programme on 6 June.
It is exciting to note that there are some specialists among participants with experience of work or study in JINR and who confirm their interest in the JEMS programme that provides systematic and detailed acquaintance with the Institute as well as stimulates ideas for new joint projects.
The launch of the 12th JEMS training programme coincided with the start of the 1st stage of the Summer Student Practice for RSA students held by the UC. Head of the JINR International Cooperation Department D. V. Kamanin delivered an introductory lecture about JINR in the JINR Visit Centre to participants of both training programmes. It is worth mentioning that there are deans of four universities of the Republic of South Africa among participants of the present JEMS programme, namely the University of Zululand, the University of South Africa, the Stellenbosch University, and the Central University of Technology.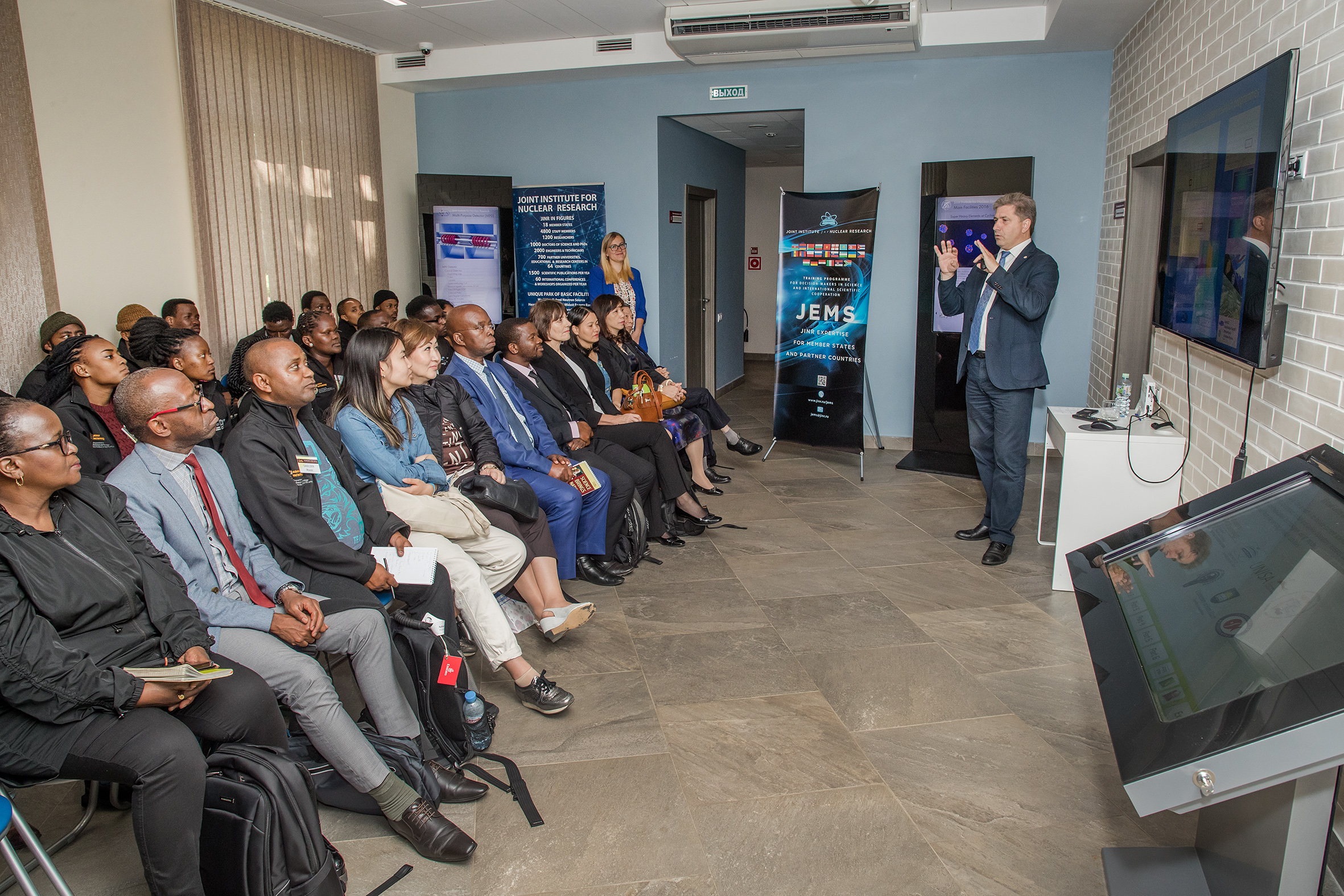 Following the tradition, a working lunch was held in the JINR Scientists' Club on the JEMS opening day at which JINR Vice-Directors M. G. Itkis and R. Lednický welcomed JEMS participants on behalf of the JINR Directorate.
A week full of overview excursions and lectures delivered by leading JINR scientists is prepared for participants of the training programme. The programme of JEMS will cover a wide range of scientific activities, including heavy ion physics, accelerator technologies, theoretical physics, neutrino physics, nanotechnologies, neutron research, information technologies, life sciences on the earth and in space. Participants will visit the key objects of the Institute's scientific infrastructure, learn about JINR educational opportunities, and have meetings and discussions with heads and leading specialists of the laboratories. On the final day of the training programme, milestones of the JEMS training programme will be summed up at a round table with the JINR Directorate.