Visit of Ambassador of Cuba to JINR
News, 12 May 2021
Ambassador Extraordinary and Plenipotentiary of the Republic of Cuba in the Russian Federation Julio Antonio Garmendia Peña visited the Institute's laboratories and the interactive exhibition dedicated to the 65th JINR anniversary, as well as had a meeting with JINR Director Grigory Trubnikov. In addition to the prospects of using the JINR scientific infrastructure by Cuban scientists, the parties discussed the resumption of JINR training programmes for students, professors, and schoolteachers of Cuba after restrictions caused by the coronavirus pandemic are lifted.
The Republic of Cuba has been a JINR Member State since 1976.
"Cuba is our long-standing partner and great friend. This year marks 45 years since your country is a full-fledged JINR Member State," Grigory Trubnikov noted welcoming Julio Antonio Garmendia Peña and the Cuban delegation. "We recall with great warmth all our colleagues, plenipotentiary representatives of the Republic of Cuba at the Institute, and nowadays we are actively working with our Cuban colleagues."
"Since the very first minute, we felt warmth, hospitality, and attention. This proves that Dubna is our common home," Mr Julio Garmendia Peña said. "We are grateful for the support provided to our employees here."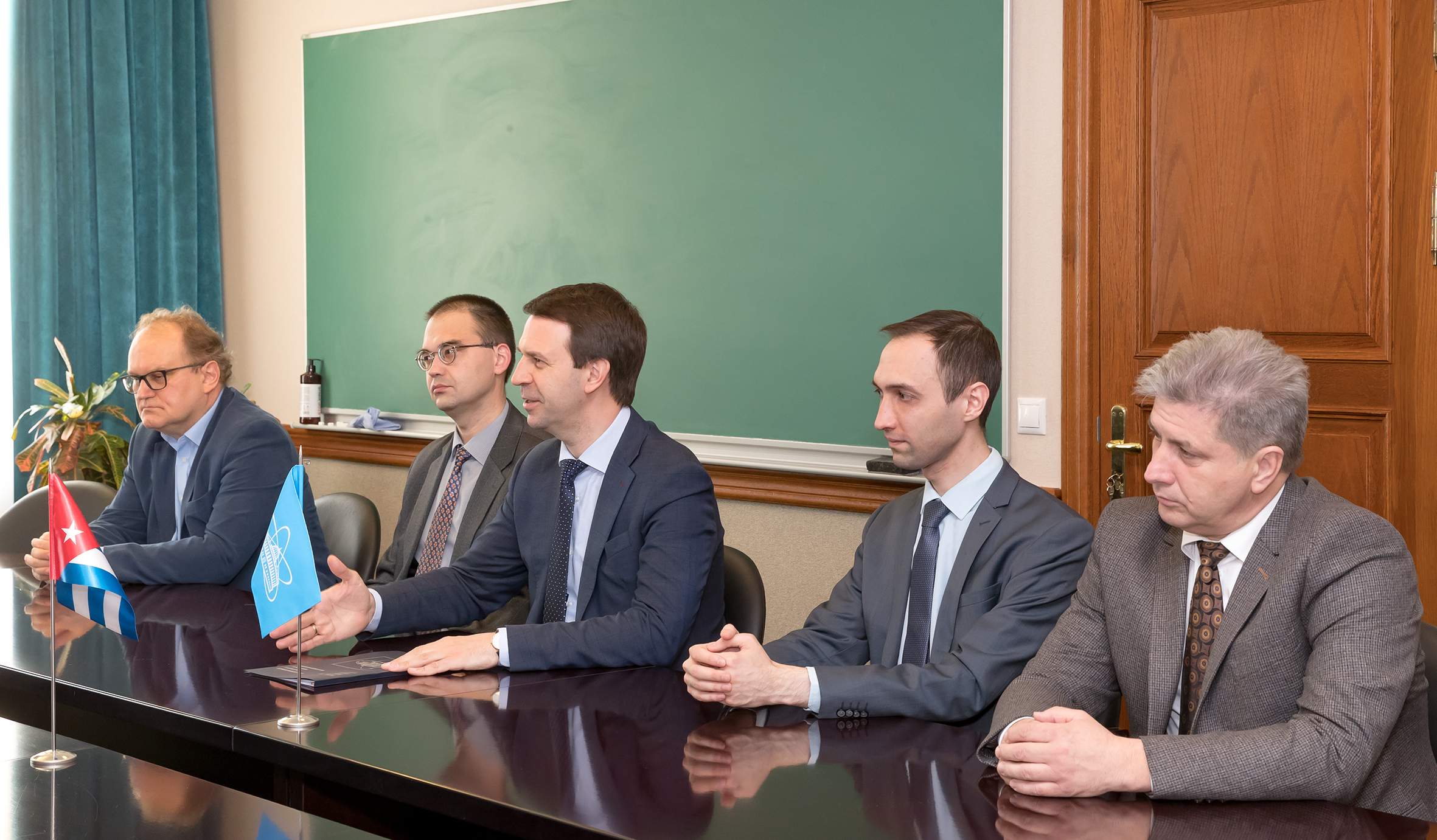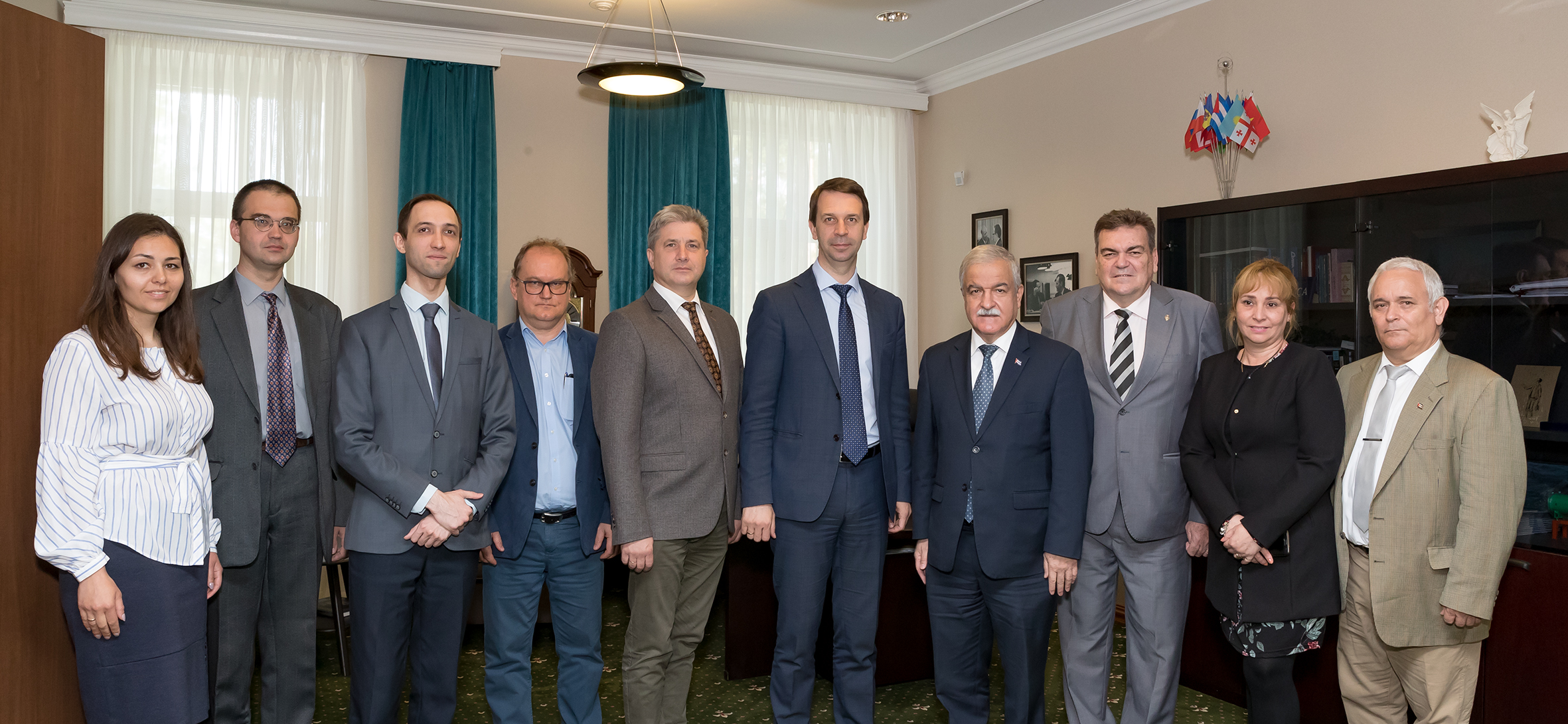 Participants of the meeting discussed the issues of expanding the range of joint research in the fields of radiobiology and life sciences: the study of the brain and the impact of radiation on it, including cosmic radiation, modelling the development of various neuropathologies. It was noted that JINR facilities provide great opportunities for radiation and medical studies: the use of radiosensibilizers, flash therapies, studies of radiopharmaceuticals.
Moreover, the parties confirmed their intention to increase the number of Cuban students coming for internships to JINR, as well as to organize trainings for university and school teachers at JINR.
The Cuban delegation visited the NICA complex, the factory of superconducting magnets, the Superheavy Element Factory, and the Nanocentre. In addition, the delegation met with JINR employees sent to work from the Republic of Cuba.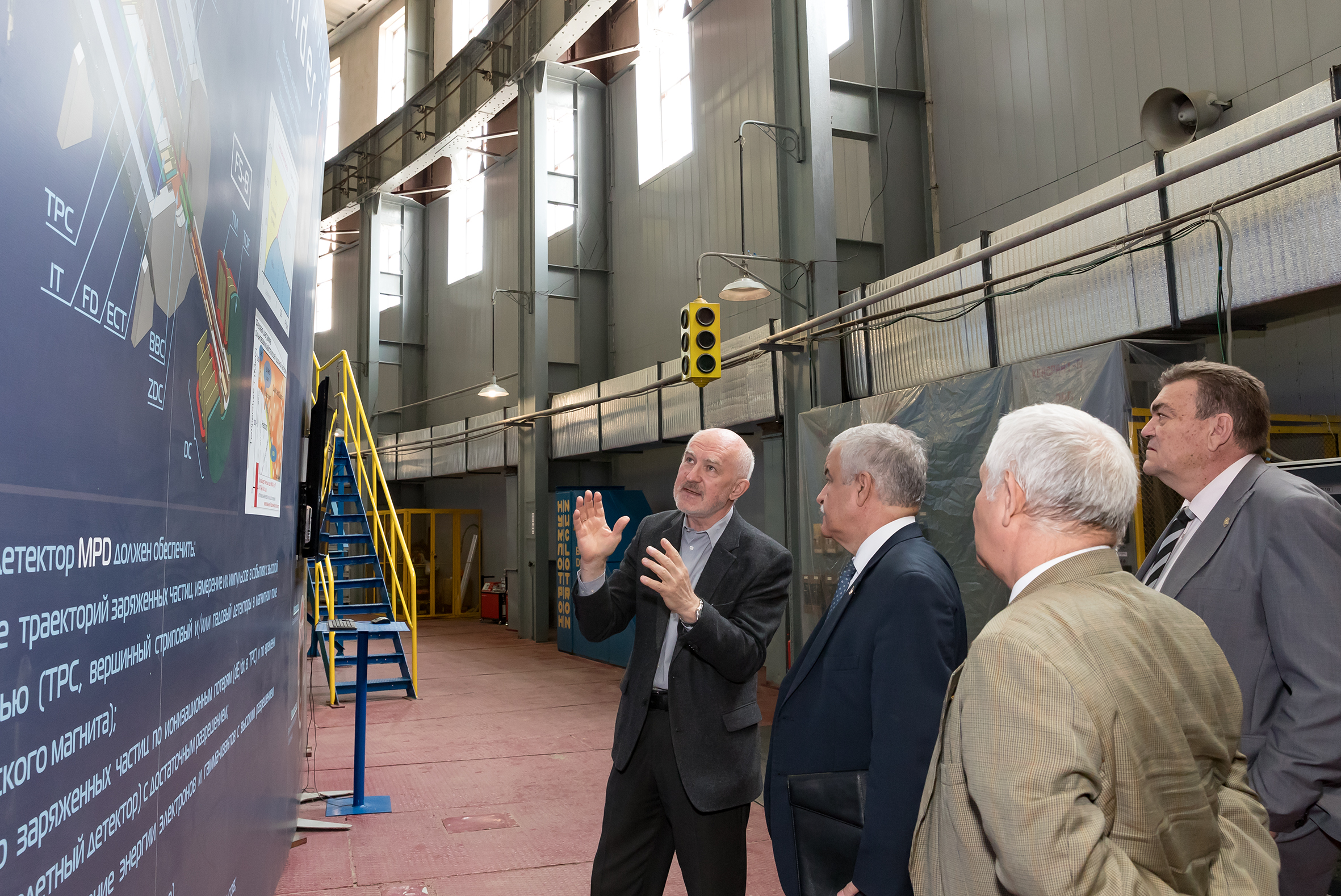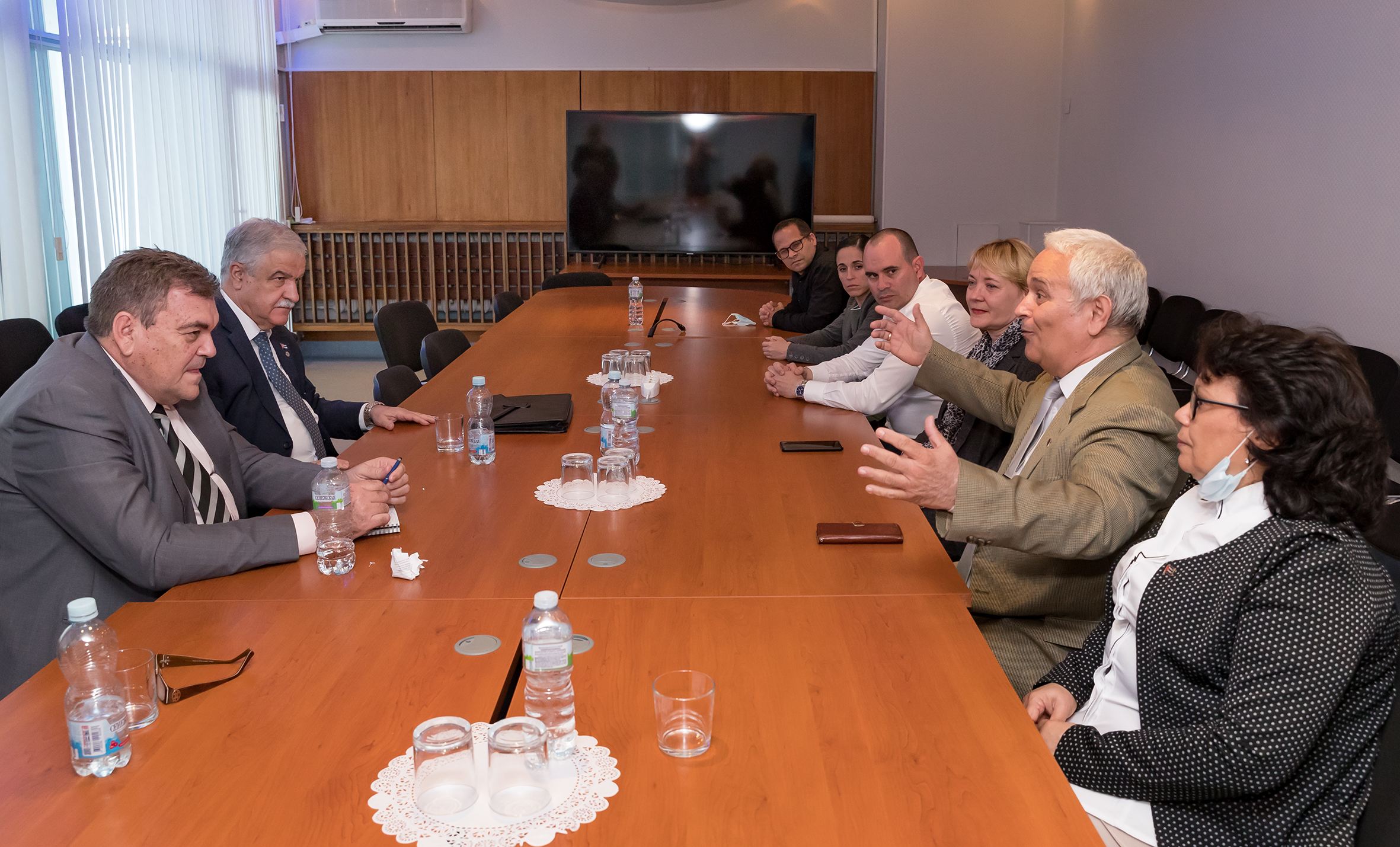 Photos by Elena Puzynina