Visits of heads of Bulgarian and Serbian diplomatic missions opened JEMS internship
News, 08 November 2021
From 8 to 12 November 2021, the Joint Institute for Nuclear Research is holding the 19th international training programme "JINR Expertise for Member States and Partner Countries" (JEMS-19). Heads and specialists of research and educational institutions of Bulgaria and Serbia take part in the current training programme. On the first day of the internship, heads of the diplomatic missions of both countries in the Russian Federation also joined the event.
The year 2021 has been announced the Year of Bulgaria in JINR. The visit of the representative delegation of Bulgaria for a detailed acquaintance with JINR is one of the events of the Year and is also a preparatory event for the upcoming session of the Committee of Plenipotentiary Representatives of the Governments of the JINR Member States scheduled for November in Bulgaria. The visit of the Serbian delegation is connected with the Serbian side's elaboration of the accelerated fulfillment of the Roadmap of Cooperation and, consequently, planned considerable enhancement of Serbian participation in JINR.
The first day of JEMS is traditionally dedicated to the large-scale projects of JINR in FLNR and VBLHEP. Ambassador Extraordinary and Plenipotentiary of Bulgaria to the Russian Federation Atanas Krastin and Charge d'Affaires of the Republic of Serbia in the Russian Federation Slavoljub Carić together with JEMS participants got acquainted with the construction of the NICA superconducting complex and took part in the traditional JEMS welcoming lunch held on behalf of the Institute's Directorate. Guests from Bulgaria and Serbia shared their expectations and their first impressions of the visit to Dubna.
In the next four days, participants will continue learning about the laboratories and facilities of JINR. Leading experts of the Institute will deliver lectures on the current research fields. In addition, guests will be introduced to the international and educational activities of the Institute, organization of the social infrastructure of the Institute.
The working language of the JEMS-19 training programme is English. The event is possible thanks to the Institute's strict compliance with the measures taken to prevent the spread of the coronavirus infection, as well as the active participation of the Institute in the vaccination campaign.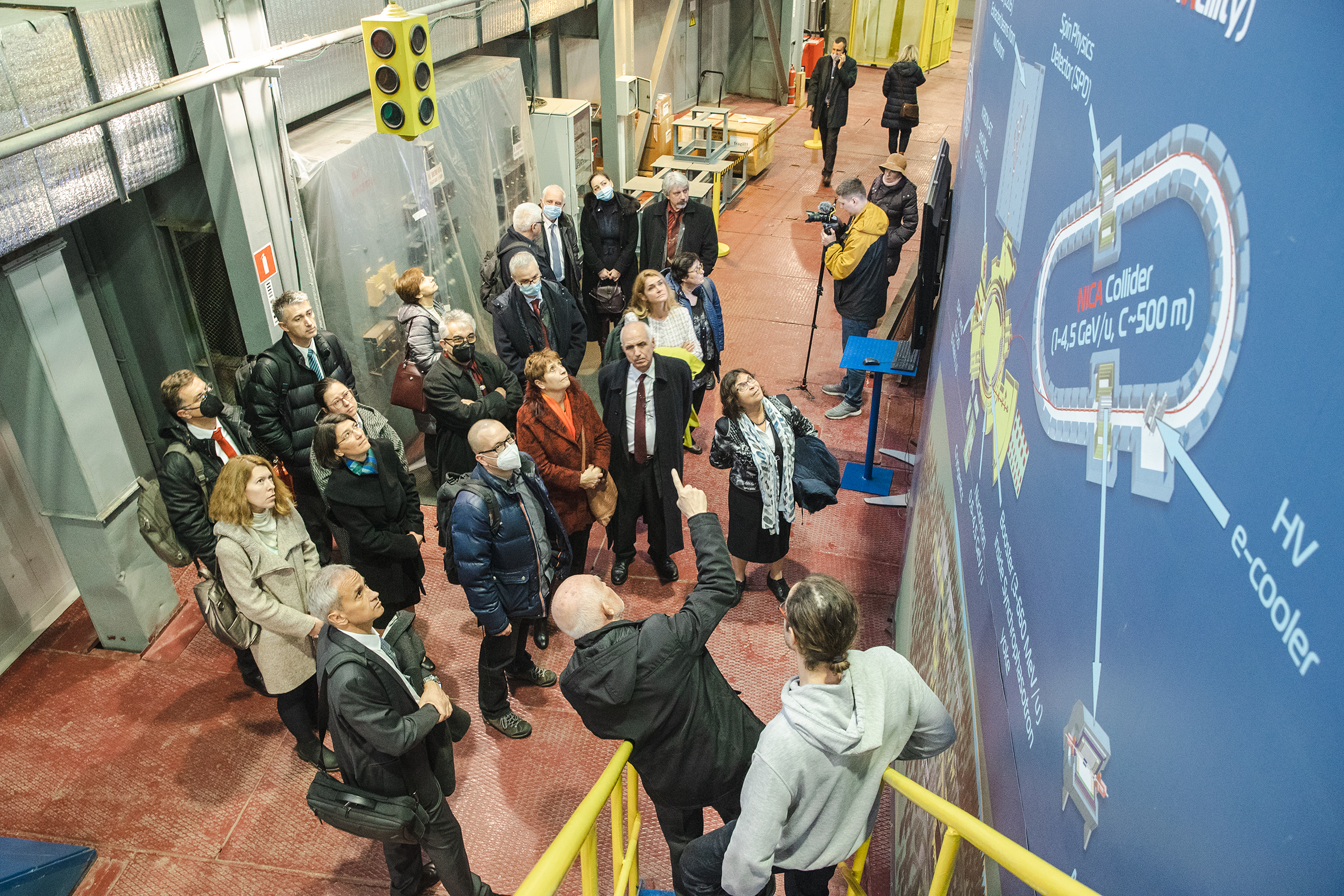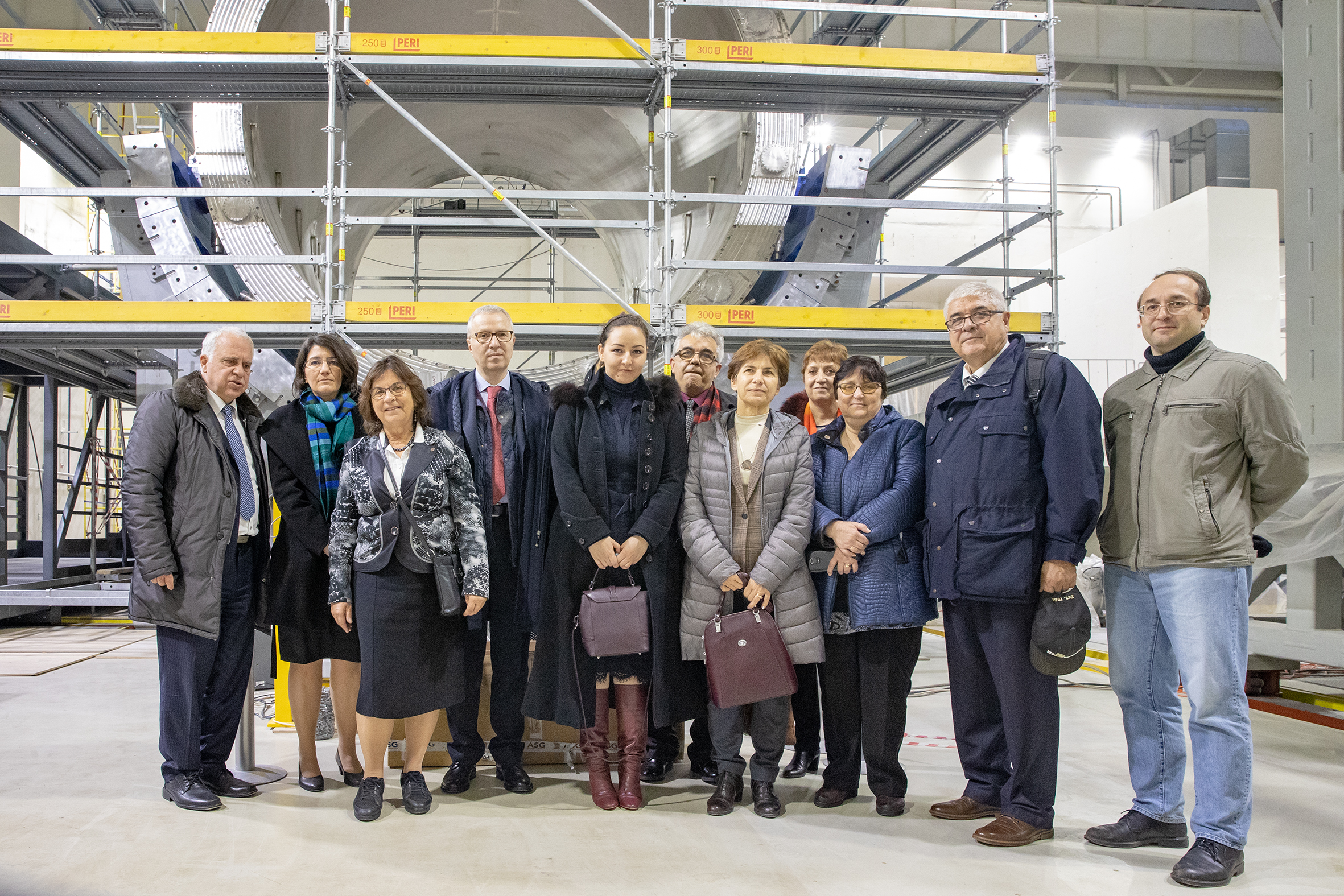 Photos by Igor Lapenko