Winter meeting of the PAC for Condensed Matter Physics
News, 17 January 2020
The 51st regular meeting of the Programme Advisory Committee for Condensed Matter Physics will be held on 20 – 21 January 2020 in the International Conference Hall in Dubna. Chairman of the Committee Denes Lajos Nagy will open the event with a report on the implementation of the recommendations of the previous PAC meeting (June 2019).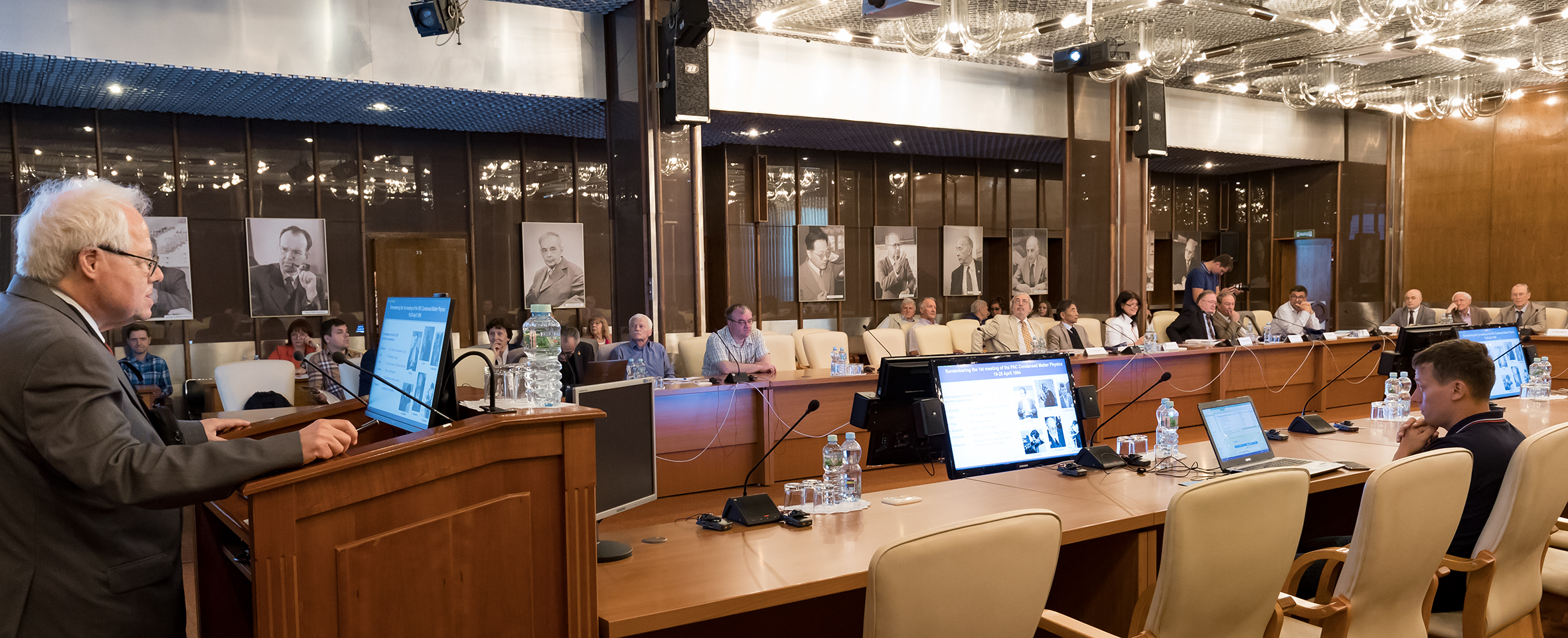 JINR Vice-Director Academician B. Yu. Sharkov will present information on the Resolution of the 126th session of the JINR Scientific Council (September 2019) and on the decisions of the JINR Committee of Plenipotentiaries (November 2019). FLNP Director V. N. Shvetsov will present the progress report on developing a concept for a new neutron source at the Laboratory of Neutron Physics. D. P. Kozlenko will report on the main results of the instrumentation development and scientific research in the field of condensed matter physics at the IBR-2 reactor in 2019.
Participants of the meeting will be introduced to information about the FLNP User Programme (D. Chudoba), a new inelastic neutron scattering spectrometer at the IBR-2 reactor (W. Zając), the development of the neutron radiography and tomography instrument at the WWR-K reactor in Kazakhstan (K. Nazarov).
Yu. A. Panebrattsev will make the report on the completed project "Development of an open information and educational environment to support research priorities in materials science and structure of matter" and proposal for opening a new project in the field. V. A. Turchenko, G. M. Arzumanyan, Yu. M. Shukrinov, V. A. Skuratov, A. Olejniczak, I. V. Koshlan will deliver scientific reports.
The second day of the 51st PAC CMP meeting will be opened with a meeting of PAC members with the JINR Directorate. The PAC agenda traditionally includes poster presentations by young scientists, awarding of the authors of the best poster presentations made at the previous PAC meeting, general discussion and adoption of the PAC recommendations.

Programme of the 51st meeting of PAC for Condensed Matter Physics