Agreement on cooperation with VINATOM was signed
News, 25 April 2019
On 19 April 2019, a two-day visit of the interdepartmental delegation of the Socialist Republic of Vietnam to Dubna was concluded. The delegation headed by Deputy Minister of Science and Technology Tran Van Tung was represented by Vice-President of the Đồng Nai province, President of the Vietnam Atomic Energy Institute (VINATOM) Tran Chi Thanh as well as representatives of administrative and party governing bodies and the Đồng Nai province, executives of the Ministry of Science and Technology and VINATOM. The visit was organized in the frames of continuing consultations over cooperation between JINR and the VINATOM leaders in view of the implementation of the ROSATOM project on the construction of the research reactor in Vietnam.
A rich programme of the visit of the Vietnamese delegation started on 18 April with an excursion to the Special Economic Zone "Dubna" and acquaintance with its special conditions provided to companies and investors as well as the infrastructural objects of both OEZ sites.
Following the programme, the guests visited the Veksler and Baldin Laboratory of High Energy Physics, the Flerov Laboratory of Nuclear Reactions, and the Superheavy Element Factory. During the excursion to FLNR, the guests had a meeting with the JINR staff members from Vietnam. A visit to the Frank Laboratory of Neutron Physics and acquaintance with opportunities of the IBR-2 reactor and its spectrometer complex evoked special interest of the delegation. The visit to FLNP was concluded with a round table with representatives of the FLNP heads and leading scientists.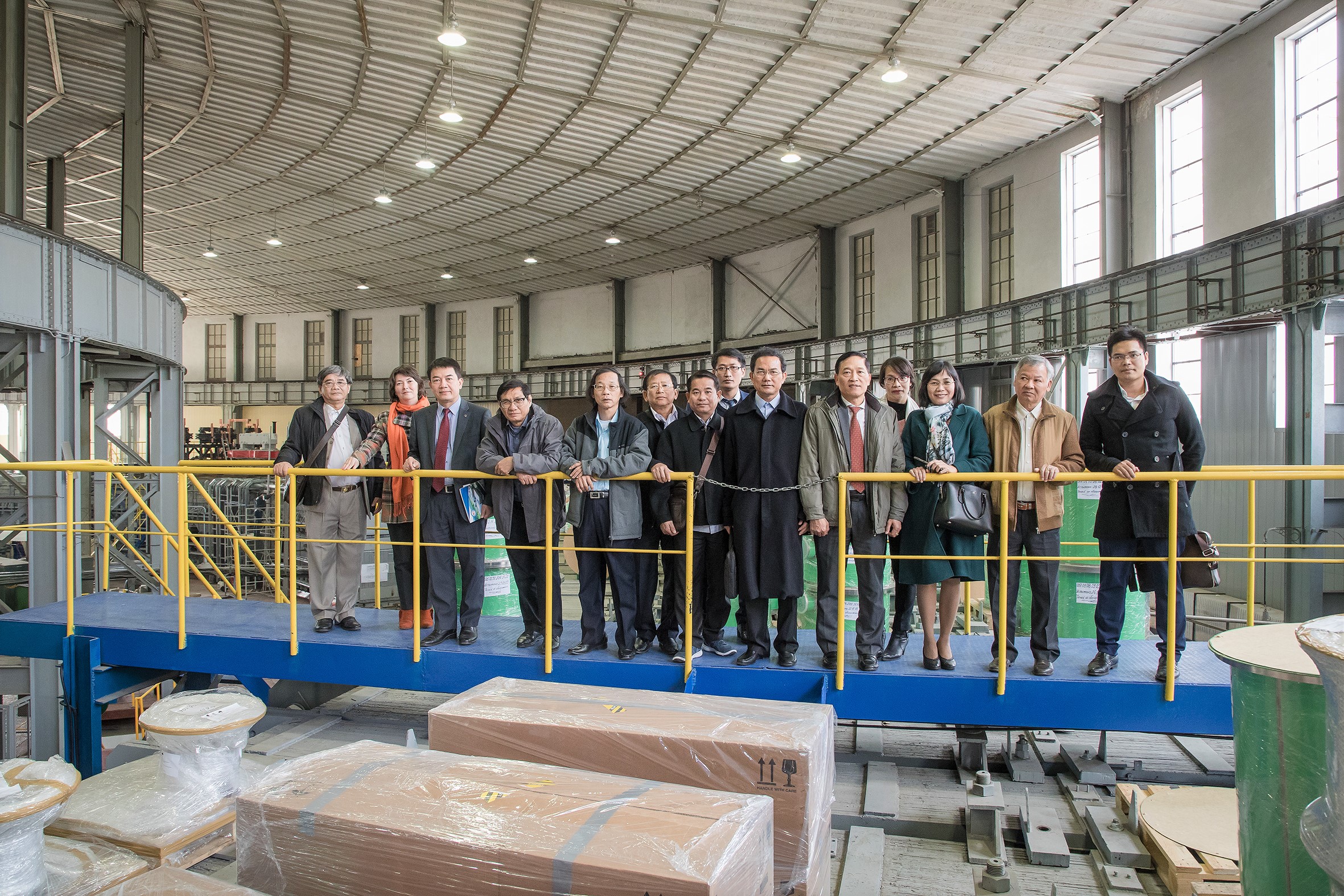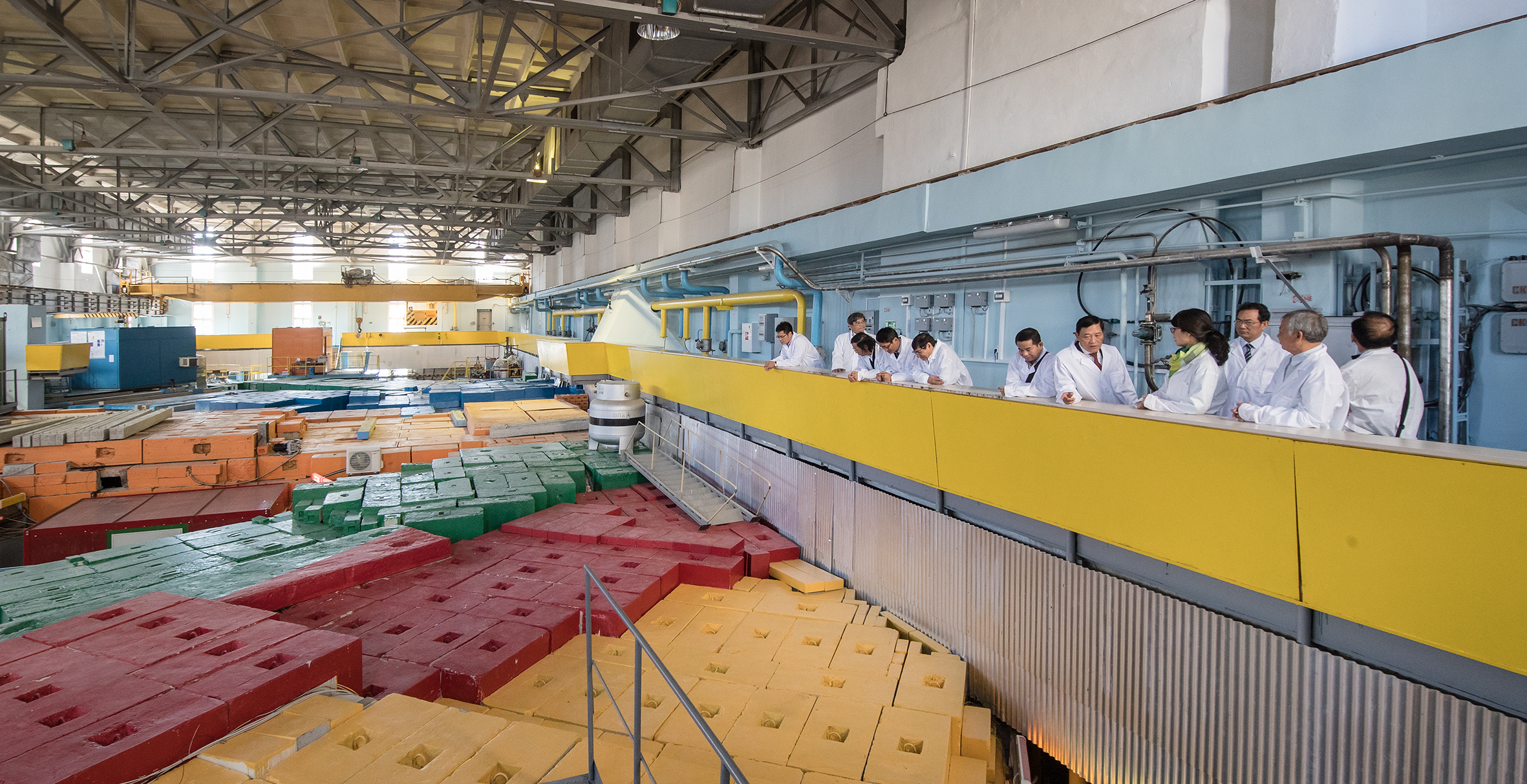 Results of the visit were summed up at the meeting of the delegation with representatives of the JINR Directorate headed by JINR Vice-Director M. G. Itkis. Deputy Minister of Science and Technology Tran Van Tung in his speech noted the importance of the JINR expertise for the development of the research programme of the future Vietnamese reactor. In his turn, VINATOM President Tran Chi Thanh noted that one of the conditions for the project's success would be the assurance of the Vietnamese community in safety of the research reactor. Experience and good example of JINR are significant in this regard. During the meeting, the parties noted the role that the Institute may play in solving the innovation and education issues as well as the need in making up a long-term plan of the Vietnam-JINR cooperation development in the frames of the strategy of the JINR development until 2030 being drafted.
At the end of the meeting, a trilateral agreement was signed on cooperation in the fields of carrying out research and training of the scientific and engineering staff. The parties of the agreement were JINR, Plenipotentiary Representative of Vietnam in JINR and VINATOM.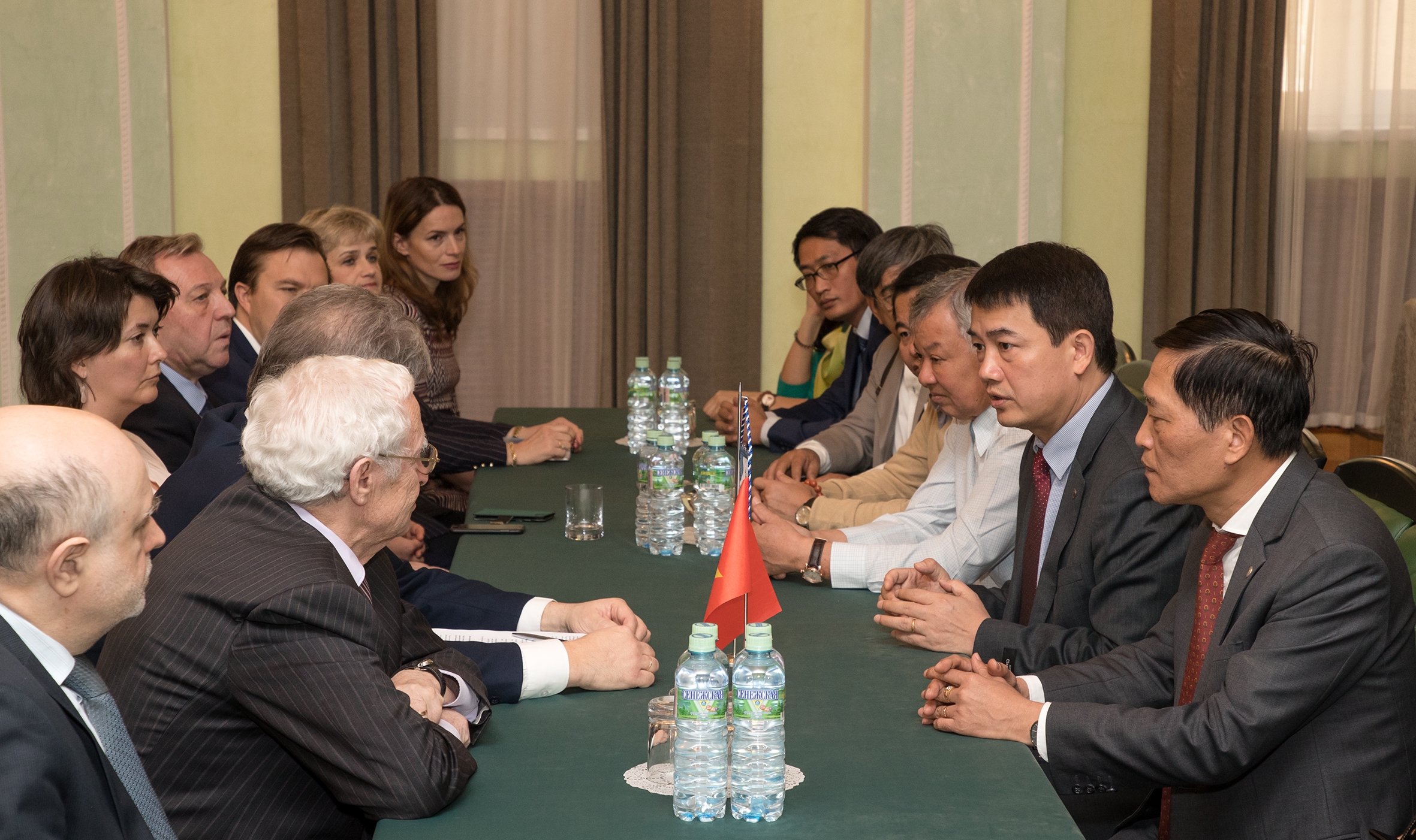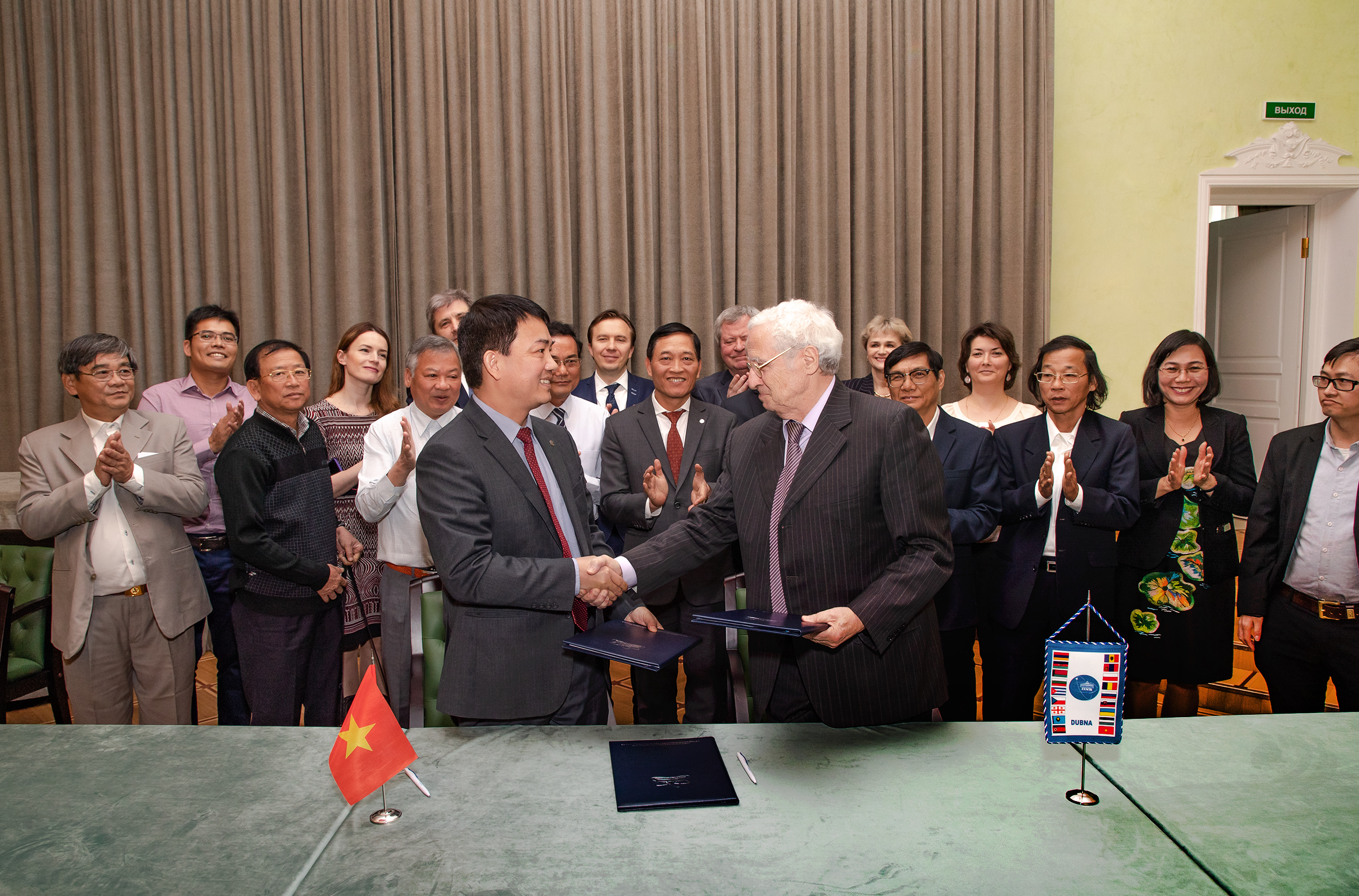 Photos by IGOR Lapenko