Ho Chi Minh City getting closer: JINR delegation visit
News, 25 October 2022
These days, the JINR delegation is on a work visit to the Socialist Republic of Vietnam. The purpose of the visit was to consider further steps to develop the JINR-Vietnam cooperation, in particular, as part of the agreement on the participation of the Institute in the creation of the first research reactor in the SRV.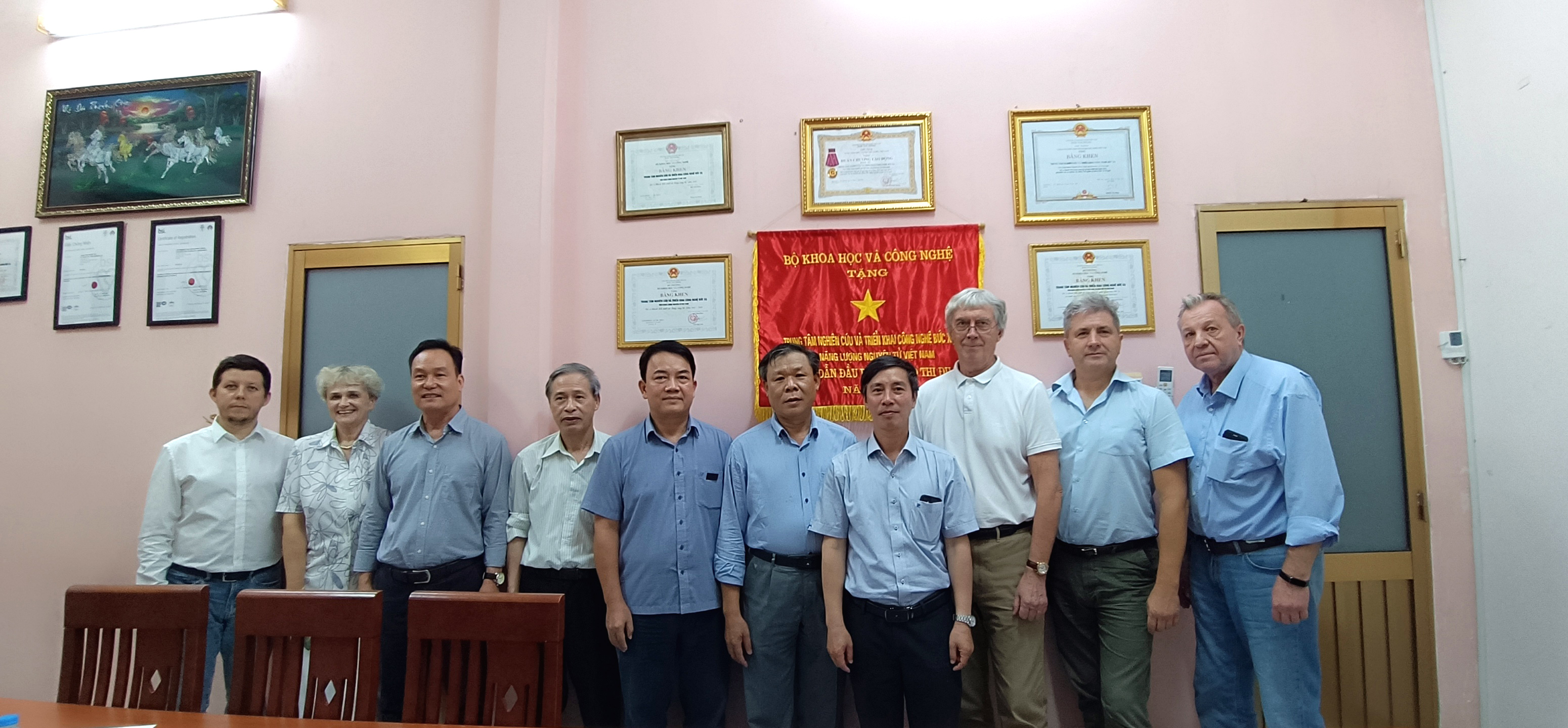 Following the programme of the visit to Vietnam, on 25 October, the JINR delegation, consisting of Special Representative of the JINR Director for Cooperation with International and Russian Scientific Organizations Boris Sharkov, Head of the International Cooperation Department Dmitry Kamanin, Adviser to the Head of the Department Marina Tumanova, Director of the Laboratory of Neutron Physics Valery Shvetsov, and Deputy Director of the JINR University Centre Alexander Verkheev met with heads of Vietnam Atomic Energy Institute (VINATOM). The delegation members visited the site of the future research reactor near Ho Chi Minh City in the area of Long Khan.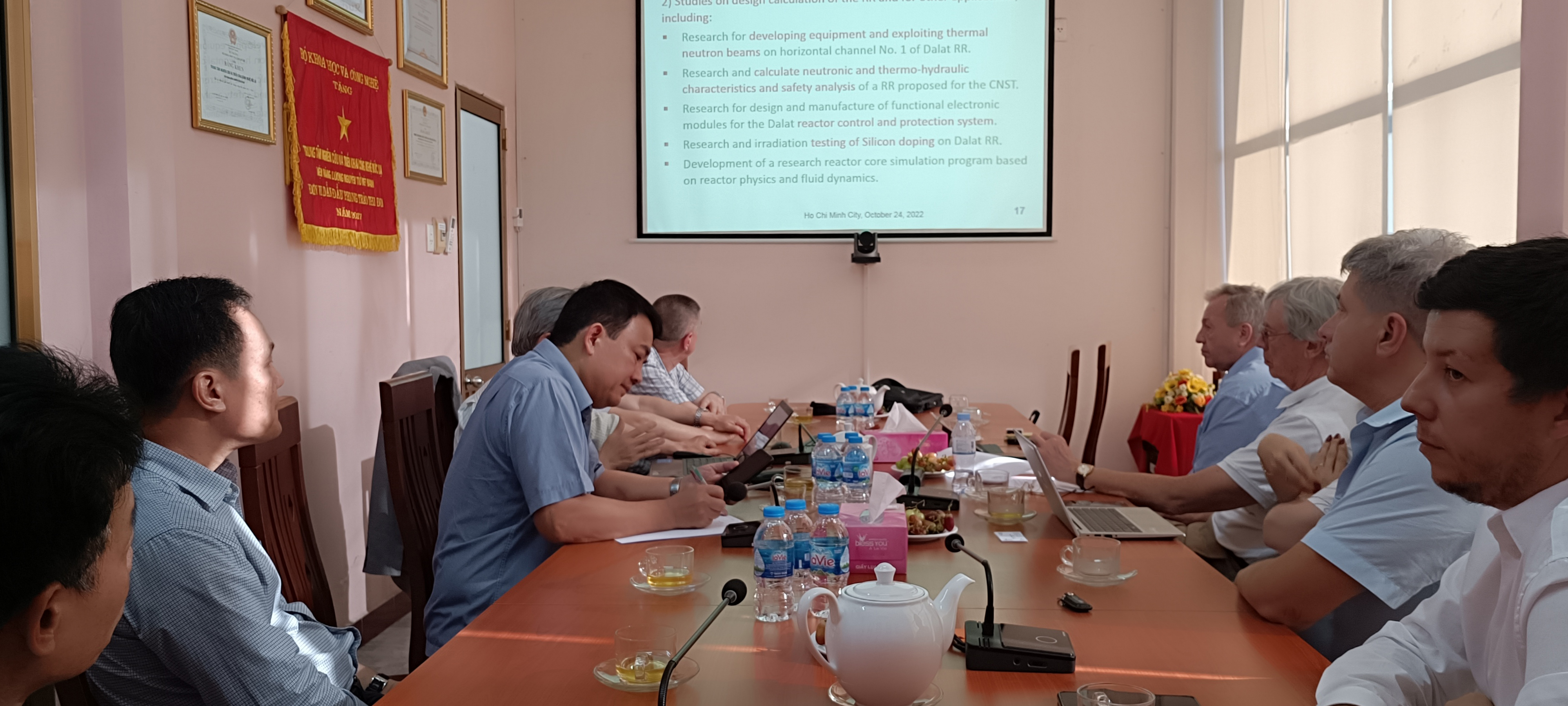 On the same day, a meeting was held with VINATOM President Professor Tran Chi Thanh and representatives of a number of divisions of VINATOM at the Vinagamma R&D centre in the field of radiation technologies being part of VINATOM. The parties discussed the issues of forming a scientific programme and a system of scientific instruments planned for implementation on the basis of the future research reactor of Vietnam. At the meeting, participants considered JINR's opportunities for the targeted training of Vietnamese specialists. An important outcome of the meeting was the coordination of the mechanism for further interaction between JINR and VINATOM, i.e. the Vietnamese side selected two specialists to work at JINR, namely in the Laboratory of Neutron Physics, with the functions of coordinators.
Andrey Stankevich, a representative of Rosatom State Corporation in Vietnam, took part in the meeting and discussions.
The visit of the JINR delegation to Ho Chi Minh City and further to Hanoi is being held with the implementation of the agreements reached during the visit of the Vietnamese delegation headed by President of the Vietnam Academy of Science and Technology Chau Van Minh in September this year.