Japanese businessmen got acquainted with JINR
News, 20 November 2018
A delegation of businessmen from Japan, training in the frames of the exchange of entrepreneurs in the frames of the Presidential Programme of Training Managing Staff on the theme "IT technologies", visited Dubna on 12 November 2018. The visit was organized by the Chamber of Commerce and Industry of Dubna and was aimed at presenting Dubna as an international scientific centre and the city of high concentration of high-tech companies.
The visit of the delegation started in the Laboratory of Information Technologies JINR where Deputy Chief Scientific Secretary of JINR D.V. Kamanin welcomed guests on behalf of the Institute's Directorate. He made a presentation on the Institute's activities, its laboratories and scientific achievements paying special attention to wide international scientific contacts and experience of joint work of scientists from different countries, including Japan, on the JINR basis.
LIT Deputy Director T.A. Strizh introduced to guests the activities of the Laboratory of Information Technologies. She told them about its history of foundation, organization of information assurance of theoretical and experimental research of JINR, participation in Russian and international programmes as well as achievements in the fields of development of IT-technologies in the Institute. Later on, during an excursion, guests had an opportunity to estimate the capacity of the JINR Multifunctional Information and Computing Complex, and, in particular, were acquainted with the Supercomputer "Govorun" that had been brought into operation this year and that already gained international acclaim.
The second part of a one-day working visit of Japanese guests was dedicated to acquaintance with the Special Economic Zone "Dubna". The businessmen visited both sites of SEZ, saw production facilities of companies-residents, were acquainted with opportunities for rent of production areas at the SEZ territory and terms of placement of resident companies, as well as with advantages provided to them.
JINR supports an active scientific cooperation with Japanese scientific organizations and welcomes the development of business and humanitarian contacts. Since the beginning of the year, a group of Japanese school students has had an introductory visit to JINR, a performance by the laureate of international contests violinist Hiroko Ninagawa in the JINR Cultural Centre "Mir" has been held. The 26th Collaboration Meeting of the Japanese experiment COMET has been organized with the support of JINR. Moreover, the visit of professor Akeo Misaki contributed to the signing of the protocol on carrying out joint work by LIT JINR with the Saitama University.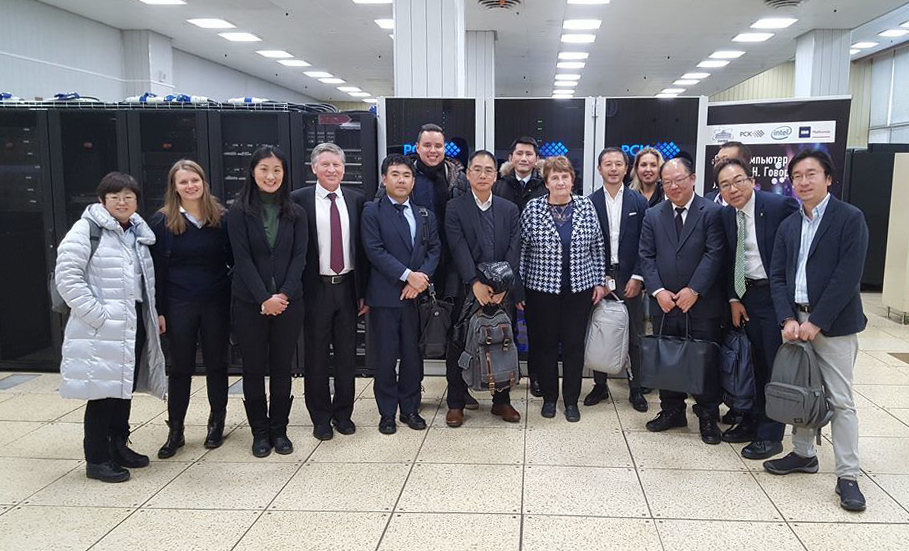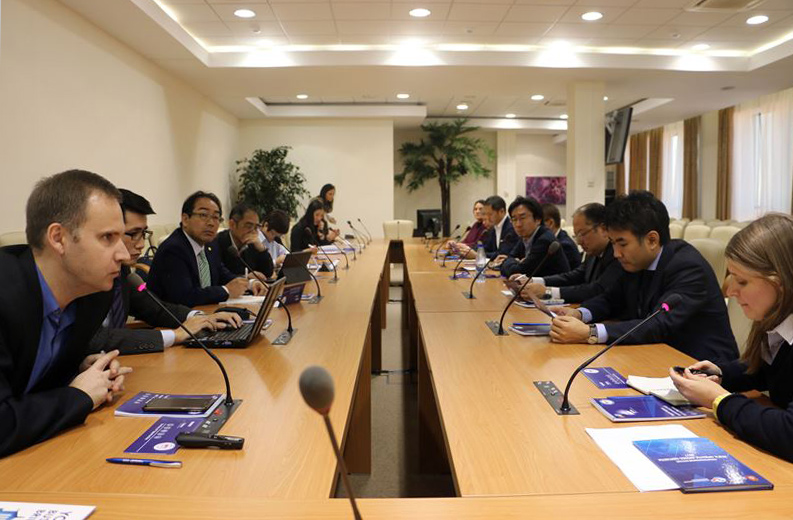 Photos © ТПП Дубны