JEMS expands its geography
News, 04 December 2018
On Monday, 3 December 2018, the 9th International training programme for decision-makers in science and international scientific cooperation «JINR Expertise for Member States and Partner Countries» (JEMS-9) started.
This training programme gathered participants from four continents. Staff members of relevant ministries, research and educational organizations of Chile, Cuba, Iraq, Rwanda, and Vietnam came to Dubna. Vietnamese representatives have participated in previous training programmes for several times, representatives from Cuba participate in the training for the second time, while guests from Chile, Iraq, and Rwanda participate in JEMS for the first time.
Following the tradition, the JINR Directorate welcomed JEMS participants at the welcome lunch in the JINR Scientists' Club on the first day of the programme. The JINR Directorate was represented by JINR Vice-Directors B.Yu. Sharkov, R. Lednický, and JINR Chief Scientific Secretary A.S. Sorin. Participants of the training programme told them about the tasks set by their organizations and opportunities for cooperation with JINR; exchange of opinions on a range of topical issues was held.
A rich programme of lectures and excursions of JEMS-9, traditionally designed in accordance with their existing thematic grouping for each day of the training, was launched in the JINR Visit Centre. During this week, participants will be acquainted in details with the fields of the JINR activities, will visit the objects of the scientific infrastructure of the Institute, hear lectures by leading scientists and have meetings with heads and specialists of the laboratories. The week spent in Dubna will be concluded by a round table with the JINR Directorate.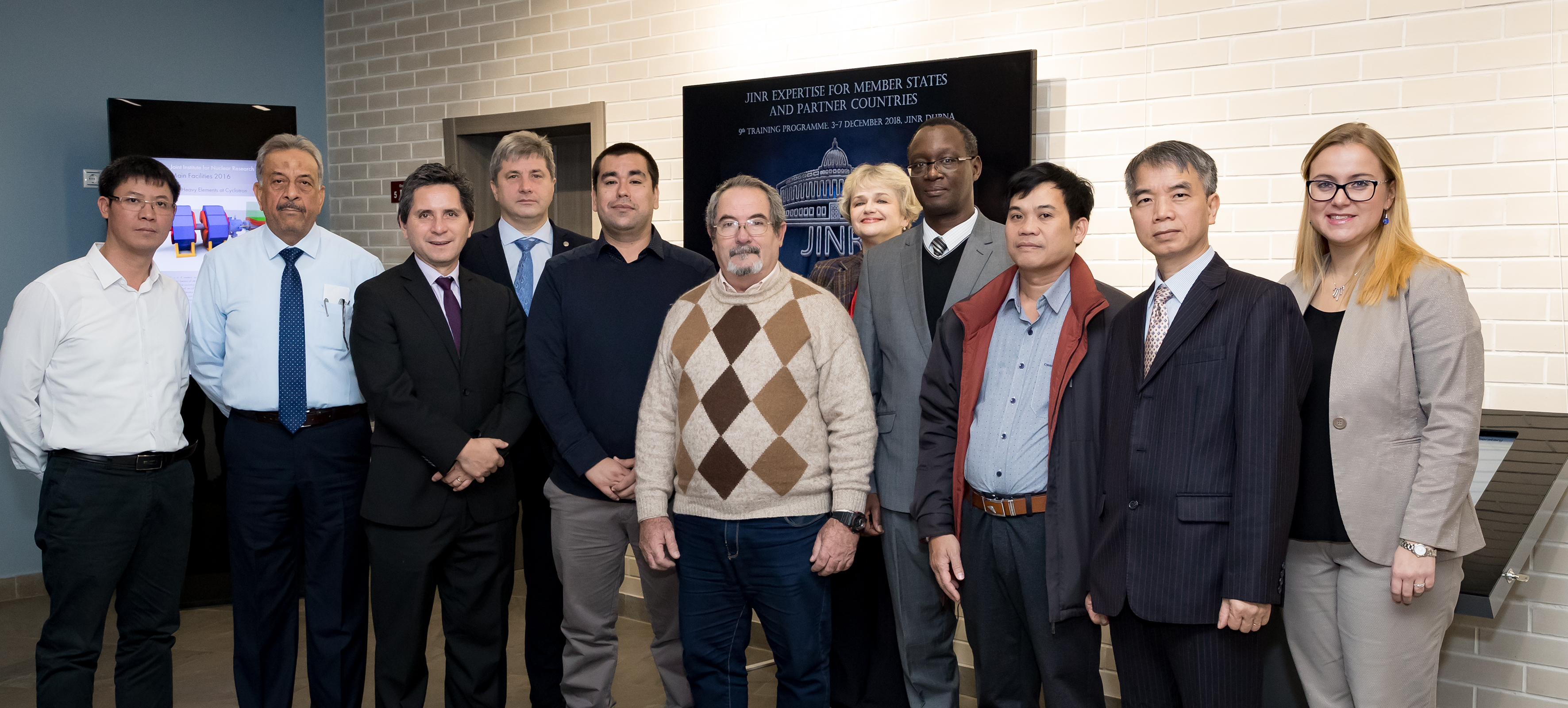 Photos by Elena Puzynina, JINR Scientific Information Department