JINR Prizes for 2019
News, 27 February 2020
The following JINR annual prizes for best papers in the fields of scientific research, methodology, research and technology, and applied research were awarded by the decision of the 127th session of the JINR Scientific Council that was held in the International Conference Hall on 20 – 21 February 2020: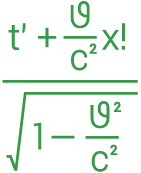 I. For theoretical research papers
First Prize
"Theory of groups and symmetries. Representations of groups and Lie algebras. Applications."
Authors: Authors: A. Isaev, V. Rubakov.
Second Prizes
"Study of multinucleon transfer reactions as a method for production of new heavy and superheavy nuclei".
Authors: A. Karpov, V. Saiko.
Read more about the paper
"Ab initio quantum-chemical approach to the study of the crystal field and quantum magnetism in transition metal oxides".
Authors: L. Siurakshina, V. Yushankhai, P. Fulde, L. Hozoi, J. van den Brink.

II. For experimental research papers
First Prizes
"Measurement of the energy spectra of reactor antineutrinos in the DANSS project".
Authors: V. Belov, V. Brudanin, I. Zhitnikov, S. Kazartsev, A. Kuznetsov, D. Medvedev, M. Fomina, E. Shevchik, M. Shirchenko, Yu. Shitov.
Read more about the paper
"Detailed study of the structure of 6Be in the charge-exchange reaction 1Н(6Li, 6Be)n".
Authors: V. Chudoba, L. Grigorenko, M. Golovkov, A. Gorshkov, S. Krupko, S. Sidorchuk, E. Nikolskii, G. Ter-Akopian, A. Fomichev, P. Sharov.
Read more about the paper
Second Prize
"Study of rare and search for forbidden decays of charged kaons".
Authors: E. Goudzovski, V. Kekelidze, D. Madigozhin, M. Misheva, Yu. Potrebenikov, S. Shkarovskiy.

III. For methodology, research and technology papers
First Prize
"Development, construction and commissioning of the DC-280 cyclotron of the Factory of superheavy elements at FLNR, JINR".
Authors: B. Gikal, G. Gulbekian, S. Dmitriev, I. Ivanenko, N. Kazarinov, I. Kalagin, N. Osipov, S. Pashchenko, N. Pchelkin, V. Semin.
Second Prizes
"Innovative method of increasing the light collection from scintillation detectors of the Mu2e experiment veto system".
Authors: A. Artikov, Ju. Budagov, I. Vasiliev, V. Glagolev, Yu. Davydov, A. Simonenko, Yu. Kharzheev, D. Chokheli, E. Dukes, C. Group.
Read more about the paper
"First stage of the BM@N GEM central tracking system".
Authors: A. Galavanov, S. Vasiliev, E. Kulish, M. Kapishin, A. Makankin, A. Maksymchuk, S. Khabarov.

IV. For applied research and technology papers
First Prizes
"Application of neutron diffraction to study structural and microstructural transformations of Li-ion electrode materials during operation".
Authors: I. Bobrikov, A. Balagurov, N. Samoylova, S. Sumnikov, O. Ivanshina, R. Vasin.
Read more about the paper
"Research on molecular damage formation in genetic structures of human and mammalian cells after exposure to low and intermediate-energy accelerated heavy ions".
Authors: A. Boreyko, T. Bulanova, M. Zadnepryanets, E. Krasavin, E. Kruglyakova, E. Smirnova, G. Timoshenko.
Read more about the paper
Second Prize
"Neutron radiography and tomography at the pulsed high-flux IBR-2 reactor: development of the experimental facility and results of the interdisciplinary applied research".
Authors: D. Kozlenko, S. Kichanov, A. Belushkin, E. Lukin, K. Nazarov, A. Rutkauskas, G. Bokuchava, B. Savenko, I. Saprikina.

V. Encouraging prize
"Features of population of isomeric states in reactions with weakly bound nuclei".
Authors: N. Skobelev, Yu. Penionzhkevich, S. Lukyanov, Yu. Sobolev, V. Burjan, J. Mrázek, E. Šimečková, N. Demekhina.
Read more about the paper
JINR prizes are awarded for outstanding experimental, methodological and applied research on JINR scientific themes. Research papers should correspond to the world science level and should be completed in the current year. Annually 11 people including a secretary are appointed as a jury by the JINR Directorate to consider presented research papers. The jury consists of representatives of the JINR Directorate and leading scientists. The decision on the award of JINR prizes becomes operative after confirmation given by the JINR Scientific Council during its winter session.

Regulation for JINR prizes (Rus)
Get acquianted with the list of prizes awarded for 2011 – 2019