National Centre for Physics of Pakistan: step towards cooperation
News, 02 May 2023
On 26 April, a presentation of the National Centre for Physics of Pakistan (NCP) was given as part of the 22nd International training programme "JINR Expertise for Member States and Partner Countries" (JEMS-22). Representatives of the Centre spoke about the organization's research fields and possible areas for cooperation with the Joint Institute.
The presentation brought together representatives of the Laboratories of Neutron Physics, High Energy Physics, and Theoretical Physics, as well as the leadership of the Joint Institute headed by Vice-Director Latchesar Kostov. Participants of JEMS-22 also joined the event.
Director General of the Physics Centre of Excellence (CoE) of NCP Dr Ishaq Ahmad spoke about the structure and tasks of the National Centre for Physics. He also outlined its potential areas of cooperation with JINR. According to the speaker, these could be accelerator physics, theoretical physics, materials science, and computing. Among other things, Dr Ishaq Ahmad expressed the readiness of the Centre to participate in the work on the NICA Collider project.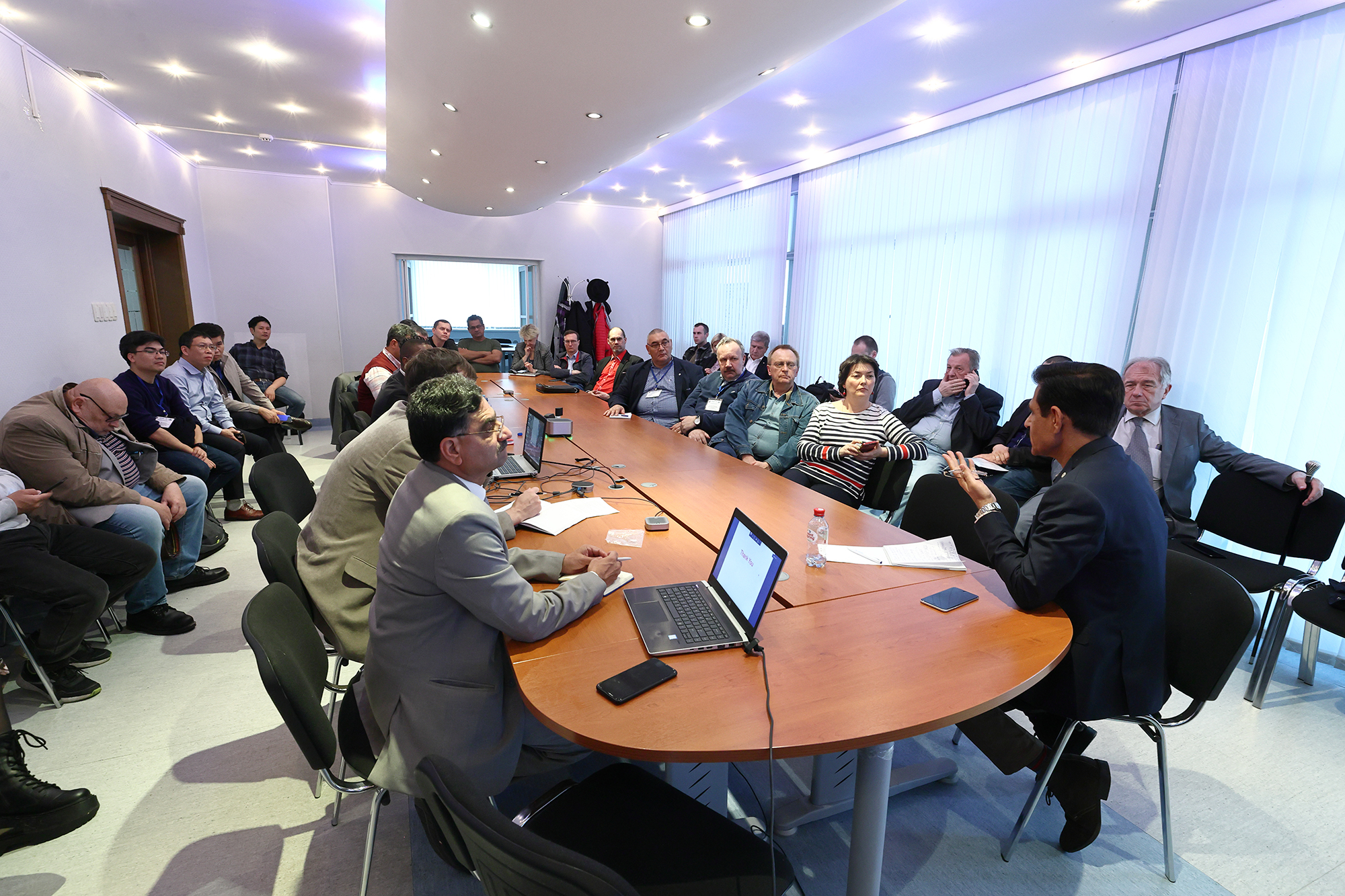 The presentation also focused on the educational aspect of the Centre's activities, i.e. the international meetings, conferences and schools, as well as internships for foreign students held at NCP. The presenter spoke about the academic exchange programmes. In particular, he noted that the Centre can provide financial support for scientists from a number of JINR Member States. It was highlighted that NCP participates in a number of international projects and cooperates with national organizations which are closely connected with JINR as well. One of these organizations is iThemba LABS (South Africa), representatives of which participated in the meeting. "The goals of our organizations largely overlap, and the motto of the Joint Institute, "Science brings nations together", is close to us. Our centre is eager to join the JINR's partner network", the NCP Director of Education Abdul Rehman Arif noted.
The presentation concluded with a lively discussion. During the conversation, among other things, the JEMS participants from Pakistan and Vietnam established business contacts. This emphasized once again the role of JINR as a platform for international interaction. An in-depth discussion of the possibilities of cooperation concluded with the signing of the Letter of Intent on 28 April. It took place during the round table of the training programme with the participation of representatives of the JINR Directorate. The document was signed by Ishaq Ahmad and Latchesar Kostov.