JEMS training programme started for the 11th time in JINR
News, 03 April 2019
On Monday, 1 April 2019, the 11th International training programme «JINR Expertise for Member States and Partner Countries» (JEMS) was launched.
Among the participants of the present JEMS training there are representatives of Botswana from the International University of Science and Technology (BIUST), Vietnam – from the Institute of Nuclear Science and Technology (INST) and the Viet Nam National University Ho Chi Minh City (VNUHCM), Egypt – from the Egyptian Atomic Energy Authority (EAEA), Russia – from the Far Eastern Federal University (FEFU) and Slovakia – from the University of Žilina (UNIZA). Slovak representatives take part in the JEMS training programme for the first time.
Following the tradition, the five-day programme is organized according the thematic grouping for each day of the training: "Heavy Ion Physics and Accelerator Technologies", "Neutron Applications and Nano-world", "Theory, Information, Education", "Life sciences on the Earth and in Space", "Neutrino". The training programme started with the introductory lecture by D. V. Kamanin in the JNR Visit Centre, and then was continued with the traditional working lunch in the JINR Scientists' Club at which participants of JEMS-11 were welcomed by JINR Vice-Directors M. G. Itkis, R. Lednický and JINR Chief Scientific Secretary A. S. Sorin.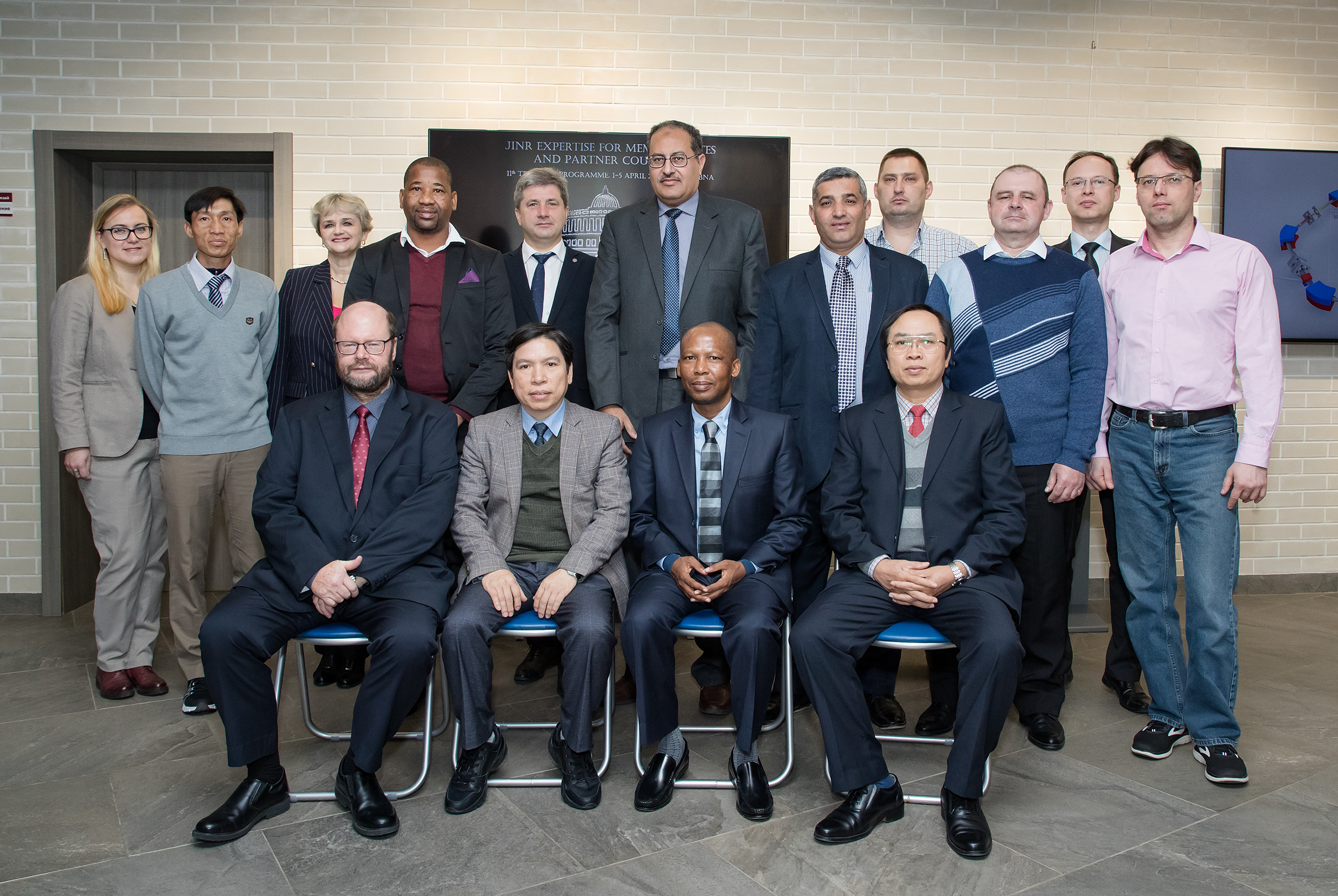 Photo by Igor Lapenko
Among participants of the previous 10 JEMS training programmes there were 52 representatives from the JINR Member States, 38 representatives of the JINR Associate Members and 9 representatives of countries JINR has already much cooperated. Russia, the RSA, Vietnam and Serbia are the leaders in terms of the number of participants. In total, 116 participants came to the previous JEMS training programmes apart from JINR guests who used the JEMS platform for organization of short visits. Leaders of the high-tech A2B company from Slovakia use this opportunity at the present training programme.