Working Group on Financial Issues under CP JINR Chairperson held a meeting
News, 12 July 2023
On 10 – 11 July, a meeting of the Working Group on Financial Issues under the Chairperson of the Committee of Plenipotentiaries of JINR took place in Irkutsk. The Working Group prepared a number of recommendations for the upcoming meetings of the Financial Committee and the Committee of Plenipotentiaries of JINR.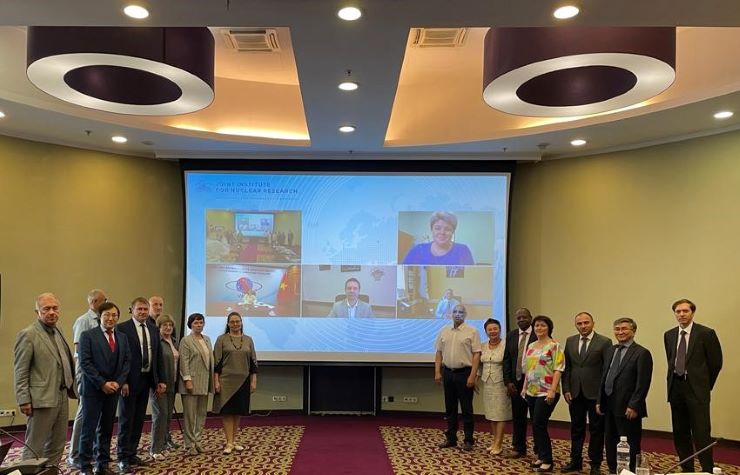 The event was attended by representatives of the Directorate of the Joint Institute, as well as participants from Armenia, Belarus, Cuba, Georgia, Kazakhstan, Mongolia, and Vietnam.
An important part of the event was a visit to the JINR Information Centre that opened in 2023 in the White House of Irkutsk State University (ISU).
Welcoming the guests, Rector of the University Alexander Schmidt noted the importance of the JINR-ISU cooperation within two advanced astrophysical projects TAIGA and Baikal-GVD. The members of the Working Group learned the history of these projects and prospects for their development, as well as saw natural exhibits brought from there.