The 10th JEMS training programme started in JINR
News, 05 February 2019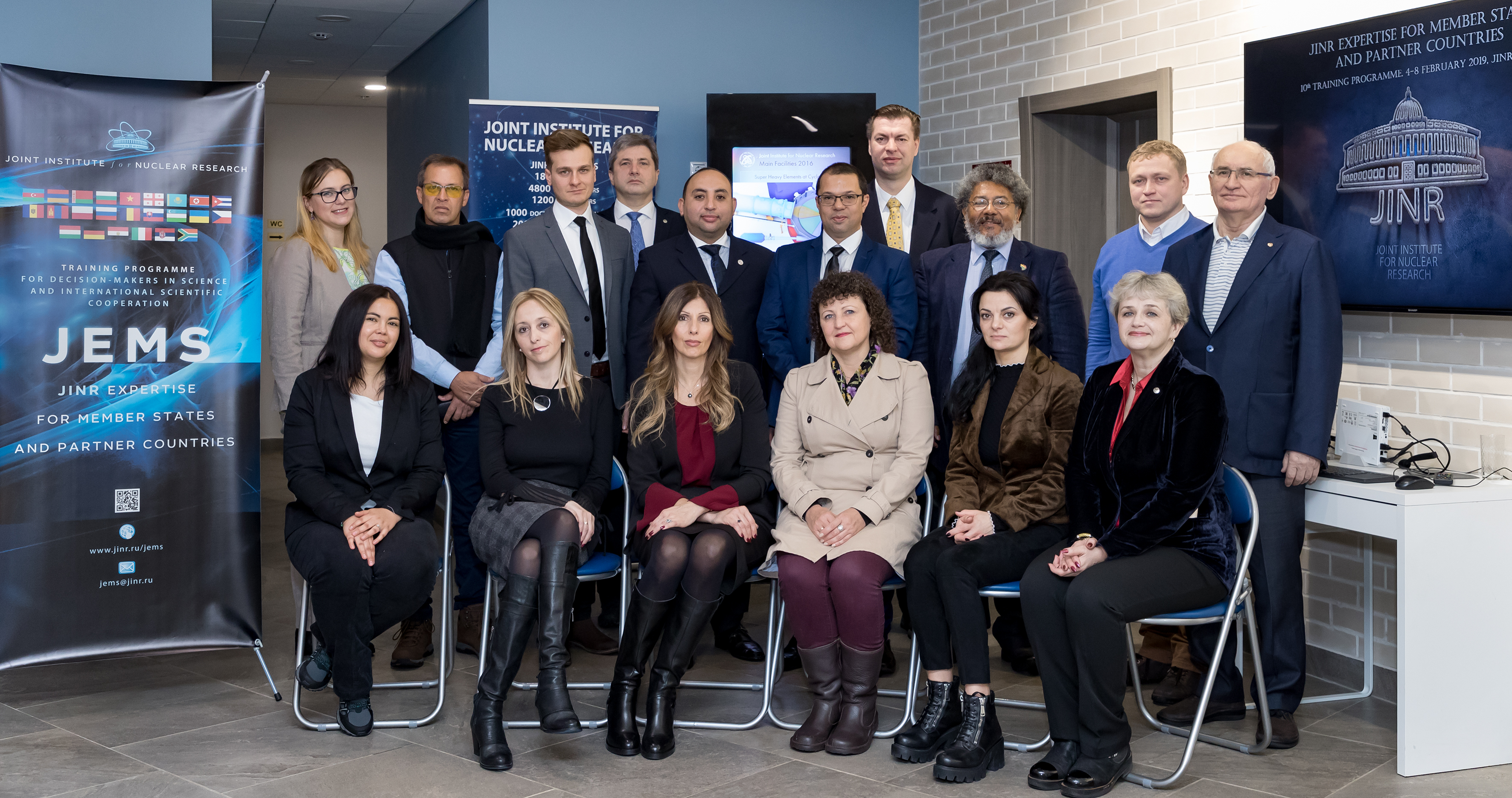 On 4 February 2019, the international training programme for decision-makers in science and international scientific cooperation JEMS – «JINR Expertise for Member States and Partner Countries» – was launched for the 10th time thus highlighting its first jubilee. Senior officials and specialists from relevant state institutions, educational and scientific organizations of the Czech Republic, Egypt, Poland, Romania, the RSA, Russia and Serbia came to JINR to participate in JEMS-10.
The international training programme JEMS was initiated at JINR in 2017, and since then, more than 100 participants from 25 countries – mostly representatives of Vietnam, Bulgaria, Russia, Serbia and the RSA – took part in it. JEMS has repeatedly become a platform for working visits of senior officials from state and scientific organizations of the JINR Member States and JINR partners. Furthermore, the JEMS training programme allowed establishing scientific contacts with countries that showed their interest in the JINR activities for the first time, namely Botswana, Lebanon, Oman, Rwanda, Sri Lanka, and Zambia.
As in previous years, during next five days, participants will have interesting lectures and presentations on the principles of the organization, scientific research and fields of the JINR activities, the detailed acquaintance with the JINR research infrastructure and activities of all JINR laboratories. Moreover, the programme of the present training programme was complemented with an introductory lecture on the Institute's social infrastructure.
We wish JEMS-10 participants fruitful work and we hope that the scientific programme, as well as meetings planned for this week, discussions and social events, will provide strengthening of already existing cooperation and outline prospects for the future cooperation with new partners.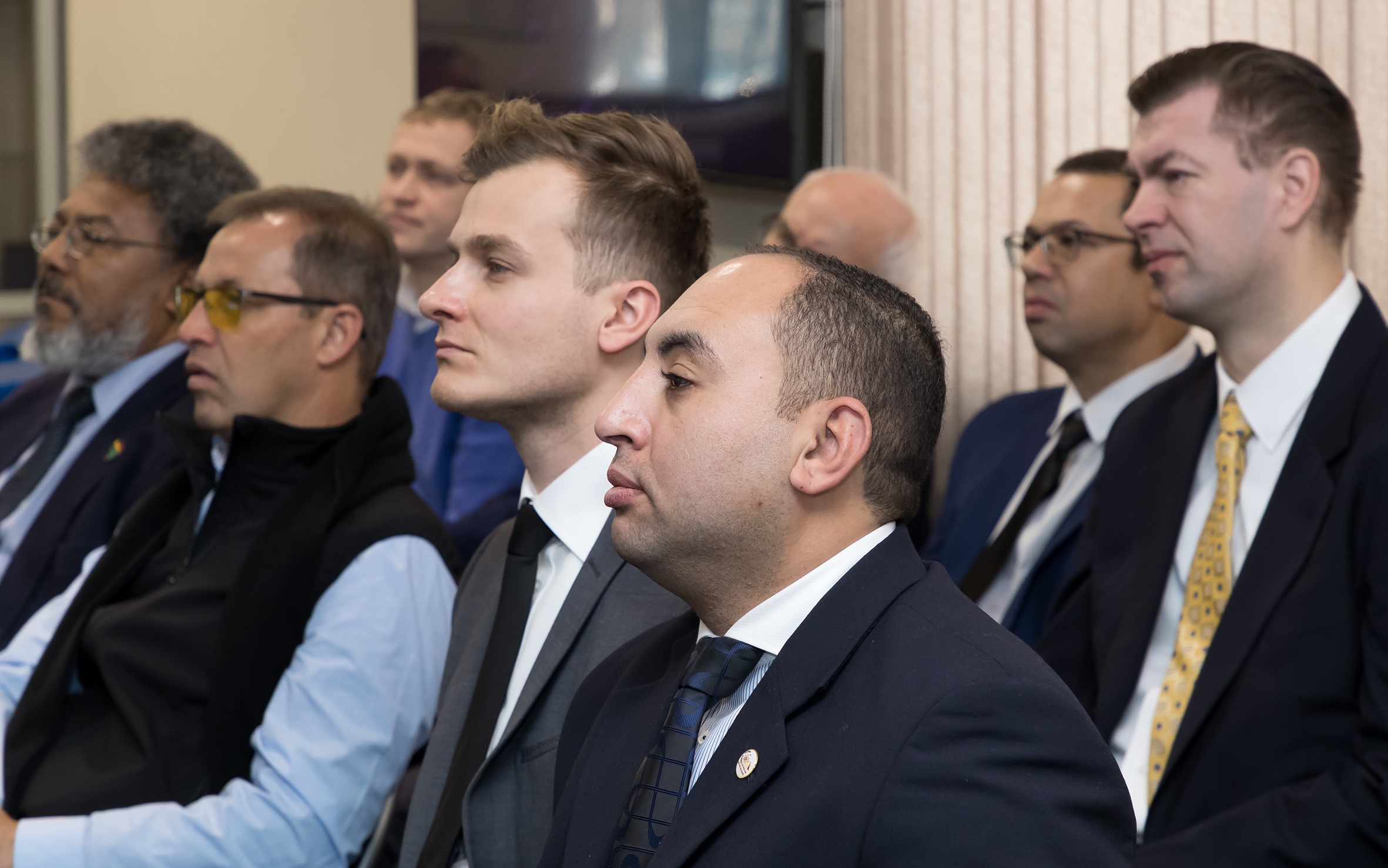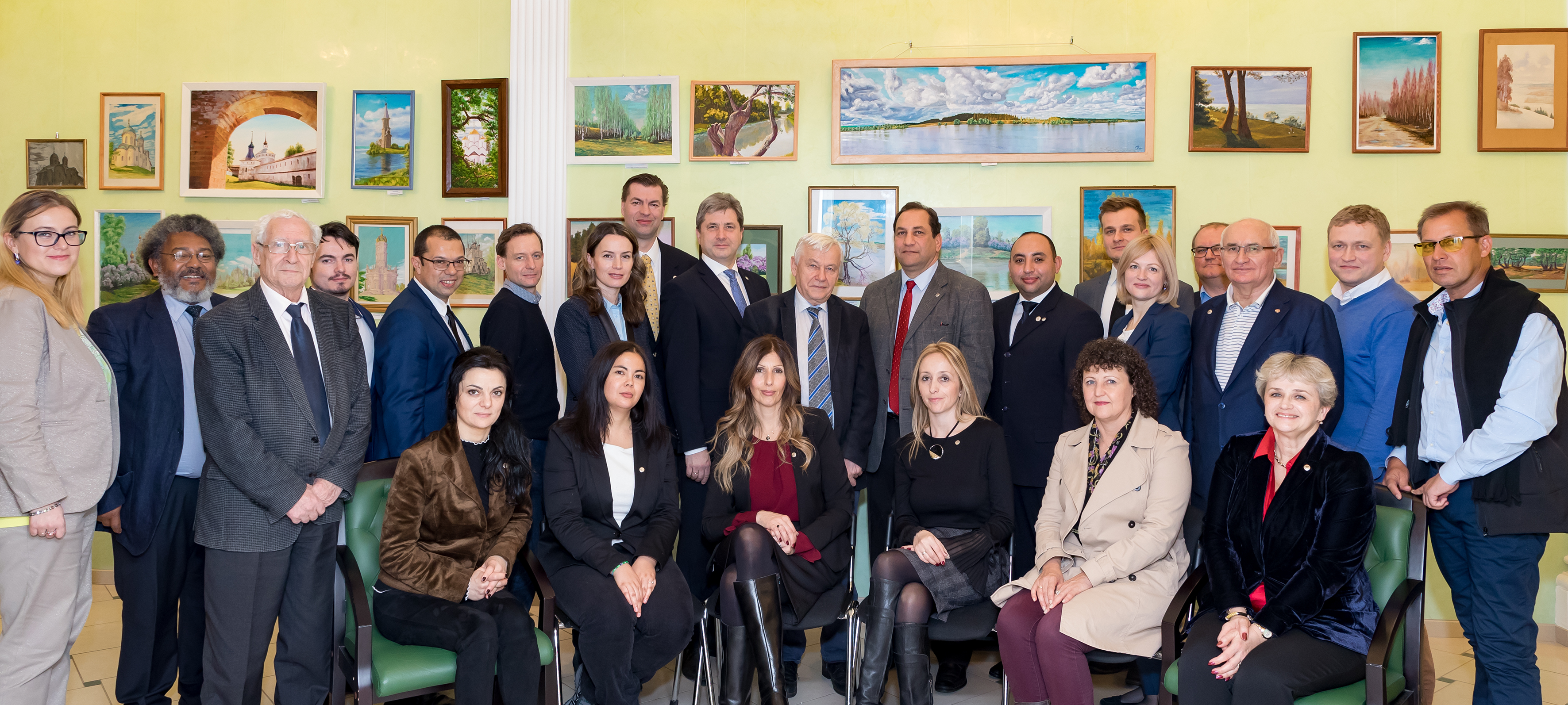 Photos by Elena Puzynina, JINR Scientific Information Department